Gardaí investigating the disappearance of Deirdre Jacob and other women who went missing in Leinster over twenty years ago are commencing a search tomorrow at a site in Co Kildare.
The search of dense woodland near the area of Usk Little near the Wicklow county boundary is due to last a number of weeks.
Gardaí say the search is being undertaken on foot of "credible information" which emerged during the ongoing murder investigation and a review of previous interviews and evidence.
Deirdre Jacob went missing near her home in Newbridge 23 years ago. She is one of at least six women who disappeared without trace in the east of the country in the 1990s.
Three years ago, the Gardaí upgraded the missing person's case to a murder investigation and a file on the case is currently with the Director of Public Prosecutions.
Witnesses have been re-interviewed and evidence re-examined and this has led to the emergence of newly discovered credible information relating to wooded location in South Kildare.
We need your consent to load this rte-player contentWe use rte-player to manage extra content that can set cookies on your device and collect data about your activity. Please review their details and accept them to load the content.Manage Preferences

Gardaí say the search has not been initiated because someone came forward with new information, but rather because of the ongoing investigation.
They believe they now have sufficient reason to begin this detailed search in a new area and will tomorrow morning begin searching acres of densely wooded area.
They say the search will be protracted, slow, methodical and labour intensive and will involve divisional search teams along with the Garda Technical Bureau, Forensic Science Ireland and a Forensic Anthropologist.
Other specialist units, such as the Garda Dog Unit, will be utilised where necessary and the Defence Forces has also been asked to be on standby.
A mobile incident room is to be set up on the site for the duration of the search.
Gardaí say they are searching for human remains, clothing or any evidential material that could help progress not just the Deirdre Jacob inquiry, but any of the other inquiries in relation to any of the other missing women.
The families have been informed of the development.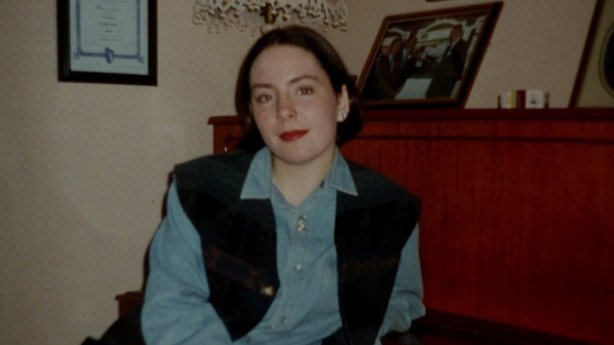 While the information which led to the search has arisen from inquiries in the Deirdre Jacob case, Gardaí say they don't know what they might find and may not find anything and consequently are being deliberately vague in their official statement.
They have described the search as "relating to the disappearance of women in the Leinster area" without specifically referring to any individual case.
An outdoor media briefing is also to be held on site and limited access is to be provided for photographs and filming.
Gardaí also say they will continue to do all they can to reunite families with missing loved one.