Three of Ireland's oldest circus families have come together for the first time for a special event to mark almost two years off the road due to Covid-19.
Members of Circus Gerbola have teamed up with Duffy's and Fossett's for a unique event at Slane Castle in Co Meath.
"There's never been a day in our whole lives that we haven't toured," explains Mikey Gerbola who heads up Circus Gerbola, based in Navan.
"We've been sat there for 18 months or so without anything. Luckily we got some funding and we were able to get up and running."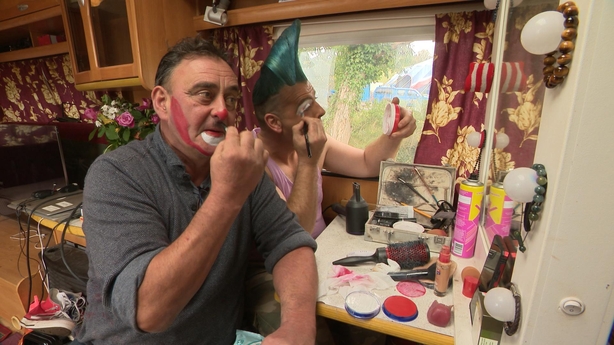 Bringing the three circus families together has been an exciting challenge and is something that has never happened before.
"We've gathered Ireland's other two circus families. Normally we'll all our tour at the same time. It's exciting. I'm working with people I've never worked with before, it's brilliant," said Mr Gerbola.
Audiences will be treated to an array of circus performers, including high wire trapeze artists, acrobatics, roller skating, the wheel of death, Laserman and of course some crazy clowns.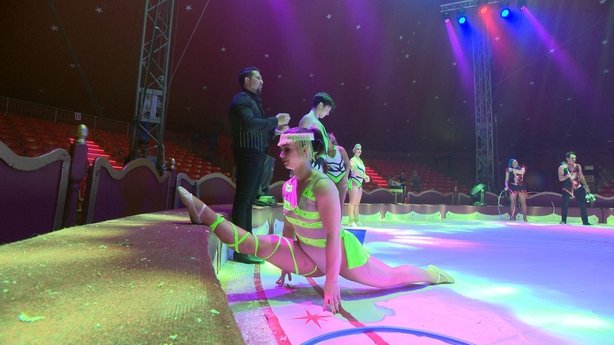 For those who are part of the circus, there are nerves and excitement about getting back in the ring.
Denise Christea is part of the magic act in the circus event and she is looking forward to getting to entertain again.
"It's a great feeling to be back in the ring and hearing the people clap and laugh again" she said.
The Irish traditional travelling circus and funfair was added to a National Inventory of Intangible Cultural Heritage in August.
Six weeks ago, the Circus Gerbola applied to the Live Performance Support Scheme for funding and the application was successful.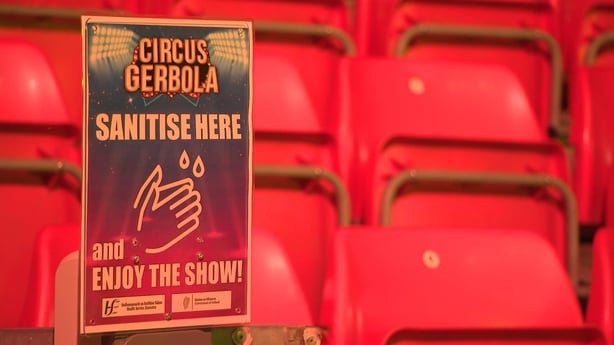 "In creating 'A Celtic Voyage', we have brought together three important practices within Irish culture to create a unique show," said Jane Murray, Musical Director with Circus Gerbola.
"We're having live traditional music as a background to circus acts. You'll have an aerial act and an Irish dancer, all to the to the Foggy Dew with an uilleann piper in the background," she added.
The event will run for two weeks.