A new bursary fund to help women restart their education has been launched in memory of RTÉ broadcaster and presenter Marian Finucane.
Ms Finucane died at her home in Dublin in January 2020, aged 69.
Among her broadcasting achievements, she presented 'The Marian Finucane Show' on weekend radio for nearly two decades.
The bursary fund will help women by providing financial support to access further education.
Ms Finucane's husband, John Clarke, said she was passionate about education and "particularly the education of women - education for self-respect and education for its knock-on effect in their families".
He said some women have not been able to avail of the right to education through social circumstances or perhaps avoided education due to social reasons.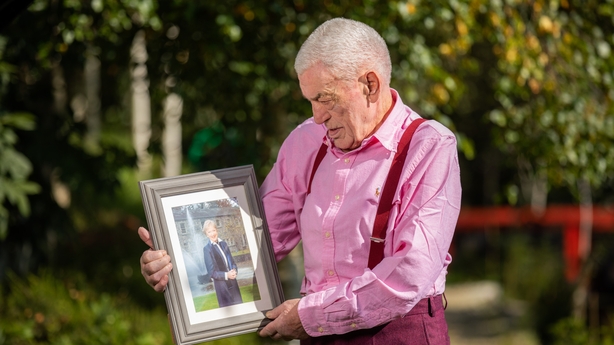 Mr Clarke said the aim of the bursary is to help women to get back into education, principally for their own self-respect and the "upside of this is that they will help the children to stay in education and break the vicious circle of apathy, indifference, and social ostracism".
He said: "There is a simple basic truth - if you educate a woman, you educate a family: If you educate a man, he gets a job. This has been proven time and time again."
The Community Foundation for Ireland is one of the first supporters of the fund with a donation of €10,000, which is being matched with a further €10,000 from a private donor.
Chief Executive Denise Charlton described Ms Finucane was a "champion for equality".
She said: "As a feminist she broke new ground ending the silence over issues like contraception, abortion, rape and women's employment.
"No history of equal rights in Ireland is complete without acknowledging the role Marian played in opening up national conversations on women's lives, women's bodies, women's health, women's choices and women's voices."
The Marian Finucane Award is for a total of €20,000, which will be distributed through the Women's Fund of The Community Foundation for Ireland, and it is hoped that over time the award will grow.
The Community Foundation for Ireland is working with An Cosán, who will select and distribute the scholarships for the first year and beyond if the fund continues
CEO of An Cosán CEO Heydi Foster said they are committed to "eradicating poverty and lifting up communities through education".
She thanked Mr Clarke and the Community Foundation for Ireland for "supporting our learners", adding that "Marian was a true pioneer and leader, and we can't wait to see our women follow her inspiring path".