A new exhibition celebrating the work of artist Jack B Yeats has opened at the National Gallery in Dublin, 150 years after his birth.
In this selection of 84 oil paintings spanning more than 40 years, gallery visitors will view places and people Jack B Yeats remembered, his observations of humanity, and reflections on life and loss in his later years.
The exhibition called "Painting and Memory" is showcased across five rooms under different themes.
Two thirds of the paintings are from private collections so they have not been seen by the public before.
Yeats painted just over 1,200 oil paintings over the course of his life, with the majority painted in his last 15 years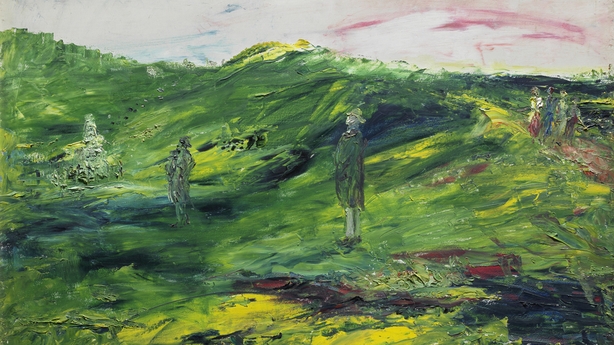 Admission to the exhibition costs €16.70 at weekends and €11.30 during the week. Entry to the main gallery is free.
The National Gallery has defended the costs of admission to the exhibition, saying that they have large bills to pay to bring in these paintings
Seán Rainbird, Director of The National Gallery of Ireland, said that if the public wants a lively and changing programme of exhibitions it is going to cost money.
"Why is there a charge? We have a transport bill of several hundred thousand," he said.
"The Government does not give us that money. We expect to bring money in through the café, donation boxes, ticket sales, corporate partners, sponsors you name it.
"I'd love a little bit more help from Government and I feel very much obliged to be kicking in in the gallery so it's very much a combination of those things," Mr Rainbird added.