The jury at the inquest into the death of Mark O'Sullivan has returned a verdict of unlawful killing.
The jury recorded that both his brother Diarmuid and father Tadg took their own lives.
The inquest into the deaths of the father and his two sons in north Cork last year had been told that Mark O'Sullivan had been shot seven times, and Diarmuid and Tadg had each died of a single gunshot wound.
The Coroner's Court in Mallow was also told that in a letter found in his mother Ann's pharmacy bag, 26-year-old Mark admitted that he feared for his mother and his own life.
Mark's body was found in a bedroom of the family's home at Raheen, near Kanturk, on the morning of 26 October last after his mother had fled the farmhouse to raise the alarm.
A major Garda operation involving about 100 personnel including the Armed Support Unit as well as the Air Support unit was launched.
Shortly after 1.30pm, the bodies of his younger brother and his father were spotted about 500 metres from the house.
We need your consent to load this rte-player contentWe use rte-player to manage extra content that can set cookies on your device and collect data about your activity. Please review their details and accept them to load the content.Manage Preferences
Assistant State Pathologist Dr Margaret Bolster told the court that Mark had gunshot wounds to his chest and head and defensive shots to his right arm.
The cause of death was traumatic brain injury with extensive lacerations to the lung and liver due to multiple gunshot wounds.
Dr Bolster said Diarmuid and Tadg O'Sullivan each died of traumatic brain injury due to a single gunshot wound. Letters had been found on both bodies.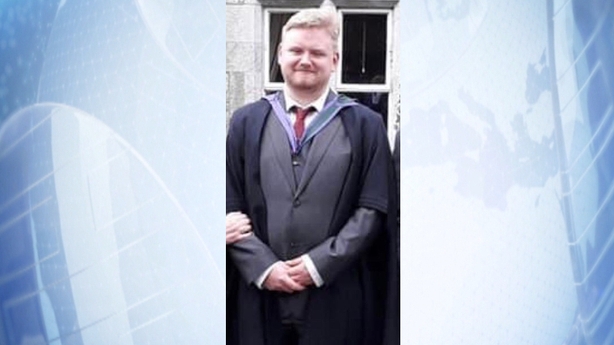 The court was told that the late Ann O'Sullivan confided in her cousin Louise Sherlock that all the bad feeling between the four had begun with her diagnosis of terminal cancer in February 2020 and pressure from her younger son and husband to make a will leaving her family farm to the youngest son.
In a series of interviews given to gardaí before her death last April, Mrs O'Sullivan recalled waking that morning and seeing her husband and Diarmuid standing in the doorway of Mark's bedroom with guns.
She screamed "Oh my God what have you done", and they both let off another shot.
In harrowing detail, she described how they smashed her and Mark's phones and changed the gate lock so that she could not escape. She managed to slip away across the field to a neighbour's house where she raised the alarm.
She told gardaí that her family farm was never an issue in their marriage. Her husband had inherited his family farm at Cecilstown and both had remained in their own names. She wanted to split her farm 50/50 between the boys, as Diarmuid was to inherit his father's farm.
But in July, relationships began to get increasingly strained. Her younger son Diarmuid told her she could leave 30 acres and the house to Mark, but he wanted the remainder.
He said Mark was hopeless with his hands, accusing him of being lazy.
But Mrs O'Sullivan told him the split had to be equal. She recalled an incident in which she described her husband Tadg's "eyes bulging out of his head and that he kept on going on about the land. He was very agitated and angry". He told her he only married her to better himself.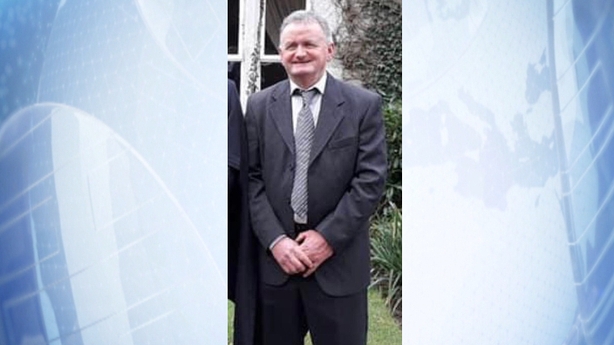 She recalled telling Diarmuid that she had finally made her will and divided the land between the two. She said the conversation became very nasty and he called Mark a snake and a rat.
She said Mark was afraid to stay in the house at that stage and following her surgery in Dublin, and after her solicitor sent a letter to the two men, she and Mark moved in with her cousin Louise Sherlock on 12 October 2020.
Mrs O'Sullivan told gardaí that if she was asked about her fear, it was for the toxic, cold environment at the home. If she was asked about the solicitor's letter, it was about getting Diarmuid and Tadg's attention.
But despite the expressed concern of her cousin, who had visited gardaí in Kanturk about the situation, Mrs O'Sullivan decided to move back home after receiving a letter from Diarmuid and Tadg.
She told gardaí she thought by going home it would calm things down and they could sort matters out. She told them she was not really aware of the two licensed firearms which were kept in a gun safe in Tadg's bedroom.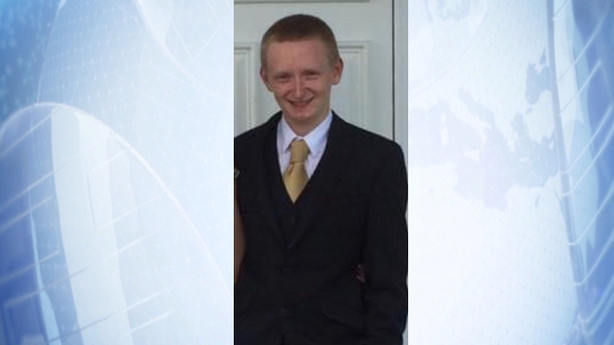 Her neighbour Ann Cronin told the court how Mrs O'Sullivan arrived at their home in a distressed state telling them what happened that morning and that she feared they they might take their lives.
Mrs Cronin said it felt like an awful long time, but she was "never so relieved" to see gardaí when they arrived as they would be safe.
She recalled how Ann had said that Diarmuid and Tadg had told her that they would leave a trail of destruction and there would be no light in Raheen again and that they did what they did to make her suffer.
Ms Sherlock told the Coroner and the jury of six men that she had been extremely concerned for Ann and Mark's safety because of the domestic situation.
She said that in one encounter with Diarmuid two weeks before the shootings, he said "this would all be over in a couple of weeks" and there would be "a road of carnage".
She pleaded with Mark and Ann not to return to the farmhouse. She also spoke with gardaí in Kanturk about her concerns, but as she did not know about the guns, she never mentioned them. They advised her that her cousin should come and make a statement, and what legal recourses she might have.
The court was told that two .22 legally held rifles were found near Tadg and Diarmuid O'Sullivan, as well as a 12 page note in Diarmuid's pocket, and a two page letter in Tadg's jacket - the details of which were not disclosed in court.
The court did hear details of a letter written by Mark which was found in his mother's pharmacy bag in her bedroom.
In it, Mark O'Sullivan said that Tadg and Diarmuid had vowed to leave a 'trail of destruction".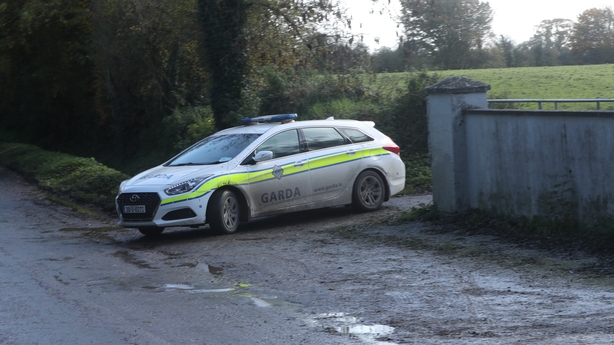 He said they both had been verbally assaulted for several months by his brother and father and he feared they would get physical as his brother believed he was entitled to the vast majority of the farm which Mark believed was wrong.
He said he was drained from fear and felt like a "caged animal being constantly prodded by two abusive captors".
"I no longer feel safe at home, my own safety and my mother's is in danger. Raheen has always been my home and it causes me much distress that it is no longer a safe haven.
"The stress both my brother and Tadg are causing is becoming unbearable. Over the past several months there have been several incidents in which the two have verbally assaulted me and my mother to the extent of my brother saying give him the farm or he is committing suicide to which Tadg coaxed him along."
He said that he felt "mentally and physically drained from fear, there is two of them and they are becoming more and more desperate which I fear will get physical".
He said Diarmuid had threatened to leave "a trail of destruction behind him" and there would be "no lights on in Raheen ever again".
He said he felt like a "caged animal with being constantly prodded by two abusive captors".
The court also heard evidence from a friend of Mark's, Claragh Lucey, who said that Mark had told her he was afraid his father and brother would try to kill him and pass it off as a suicide.
A verdict of unlawful killing was returned by the jury in the death of Mark O'Sullivan, they recorded that Tadg and Diarmuid O'Sullivan took their own lives.
The jury also recommended that Garda protocols for dealing with calls and statements from third parties where there are reports of danger to life, and there are firearms, should be reviewed.
Cork North Coroner Dr Michael Kennedy issued his condolences to all those involved, and said it was hard to make sense of what had happened.