Applications for divorce increased by almost a third last year, according to the latest report from the Courts Service.
There was also an increase in the number of applications for orders linked to domestic violence.
The 2020 annual report from the service shows how the courts have been dealing with cases in an unusual and "momentous" year.
It shows a drop in applications for property possessions due to a moratorium introduced because of the Covid- 19 pandemic as well as a decrease in the number of actions taken by financial institutions to recover debt and a decrease in applications by creditors to make a debtor bankrupt.
These applications are expected to increase again as pandemic restrictions are lifted.
Almost 6000 remote court sessions have been held since the pandemic began. But there have been delays in progressing some types of cases not suitable for remote hearings, including criminal jury trials.
In total, the report shows 5,266 applications for divorce were made in the High Court and circuit court in 2020, compared to 4073 in the previous year, an increase of 29%.
More application were made by wives than by husbands. Just over 3,000 applications were made by wives and 2,265 were made by husbands. The number of applications made by wives is up from 2,267 in 2019.
The report also shows there was a 12% increase in the number of domestic violence applications sought from the courts compared to 2019. In total, over the last five years, such applications have increased by 65%.
Applications for all types of orders - safety orders, barring orders, protection orders and interim barring orders increased.
There was a 48% decrease in the number of judicial separations sought and a 9% drop in the number of people seeking to have a civil partnership dissolved. The majority of applications to have civil partnerships dissolved were made by women.
Unsurprisingly, there was a 70% drop in licensing applications in 2020 due to the impact of the Covid-19 pandemic.
There was also a significant drop in new cases in the area of personal finance. New property possession applications decreased by almost 75% in the High and circuit courts. 327 applications for possession were lodged in 2020 compared to 1217 in 2019.
In the last seven years, such applications have decreased by 96%. However, once the moratorium on repossessions imposed as a result of the pandemic, is lifted, the courts are expecting a surge in such applications. 125 property possession orders were granted in the circuit court compared to 443 in 2019.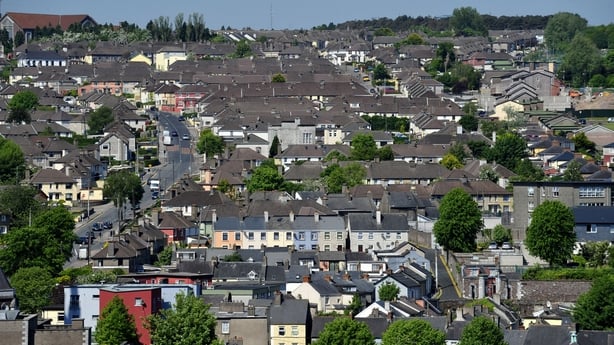 Actions to recover debt by financial institutions decreased by 67% in 2020. The Courts Service says this is primarily due to the effects of temporary payment breaks by financial institutions.
Applications by creditors to have people adjudicated bankrupt fell by 77% in 2020. The Courts Service says this can be attributed to the restriction on sittings due to pandemic restrictions. The cases are now heard remotely, and the service says indications from 2021 are that the number of applications is returning to normal levels.
Almost 6,000 sittings have been held using remote technology since pandemic restrictions were introduced - almost 2,500 of them in 2020.
But the pandemic significantly affected criminal trials where juries are needed leading to waiting times of almost two years or more in some circuit court jurisdictions, including Dublin, Clonmel, Longford, Monaghan, Galway, Limerick, Sligo, Tralee, Trim, Tullamore and Wexford.
The waiting time for a trial to be listed before the Circuit Criminal Court is ten months, according to the report.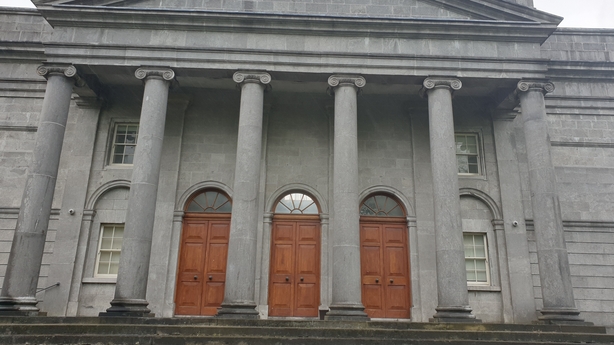 There are significant delays also for hearing trials in personal injury actions, outside Dublin, including two years in Cork and three years in Limerick. The waiting time in Dublin is currently six to eight months.
Personal injury cases were down 19% between 2020 and 2019. There was also a drop of almost €9 million in the total amount of awards at High Court level and €5 million reduction in the circuit court.
There were 38 awards of more than half a million euro for medical negligence cases in the High Court in 2020 compared with 31 such awards in 2019. The lowest amount awarded was just over €24,000. The highest was €22.5m. In 2019 the highest award was €25m.
The number of cases relating to serious crimes, including appeals, coming before the courts rose by 15% last year. There has also been a 31% increase in cases coming before the circuit criminal courts in the past four years.
There were 65 trials in total in the Central Criminal Court last year. The court deals with cases involving murder or rape.
All convictions for rape offences were dealt with by way of a prison sentence or detention in the case of juveniles, the vast majority of sentences for rape were over 10 years.

The court dealt with 265 counts of rape against 48 defendants. Of these 265 counts, there were convictions in 118, acquittals in the case of 93 charges and juries disagreed about 54 counts. 24 people were tried with 253 sexual offences. Of these, the jury disagreed on 132 counts, there were convictions on 65 and acquittals on 56 counts.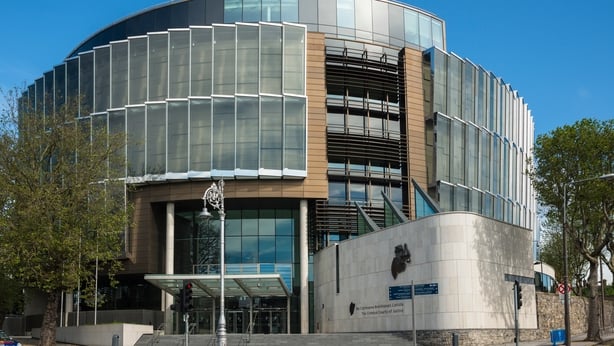 Of 166 rape sentences resolved by the court, 114 counts received a prison sentence, while a partially suspended sentence was imposed in relation to 50 counts.
Two sentences of detention were also imposed in relation to juvenile offending.
There were no fully suspended sentences imposed by the court for rape last year. Most sexual offences also attracted a prison sentence with just eight counts receiving suspended terms.
A sentence of more than ten years was imposed in relation to a majority of rape offences. There were no life sentences imposed for rape last year.
At district court level, the number of drugs cases increased by two thirds between 2016 and 2020.
Launching the report, Chief Justice Mr Justice Frank Clarke said during the past "momentous" year, the Courts Service had tried to keep as much of the core function of the courts operational as possible, while complying with public health regulation and guidance.
But he said it had to be acknowledged that build ups had developed in certain areas, especially those not considered suitable for remote hearings. He said there was also potentially a significant number of cases which had not been commenced because of the pandemic, but may well come into court offices in the near future.
He said the learning from the past year will inform how the courts attempt to meet such challenges and how they plan to put in place modern procedures fit for purpose in a digital age.
The chief justice said next year's report would also provide more detail on how the courts handled the pandemic and he also praised the "dedicated work" of the staff.