A campaign to promote Conamara (Connemara) as an attractive location to live and work has been launched in Carna with the support of Údarás na Gaeltachta.
The event was organised to coincide with the annual Féile Mhic Dara boat festival.
Today on Lá Mhic Dara we are delighted to launch Feachtas Chonamara Láir, local stories from local people promoting Conamara Láir as one of the best places in the world to live and to work.

Déan teagmháil linn:
?? eolas@conamaralair.ie
?? 095-32688@UdarasnaG #ConamaraLáir pic.twitter.com/2YH2xFQNw5

— Conamara Láir (@ConamaraLair) July 16, 2021
In the Conamara calendar, 16 July is a key date.
Lá Mhic Dara marks the annual blessing of the boats from piers and harbours across the region. Canoes, currachs and hookers make their way to the small island of Oileán Mhic Dara off the coast of Carna, home to St Mac Dara in the 6th Century.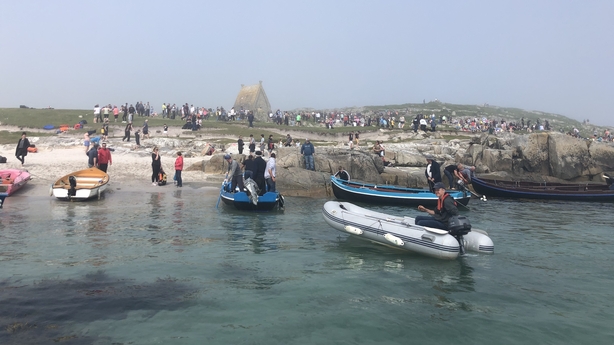 More than 200 people attended outdoor mass on the island, celebrated by Fr Pádraig Standún, followed by family picnics and strolls.
Lá Mhic Dara is usually a homecoming for Conamara's diaspora, but the festival is scaled back to people living locally this year.
Féile Mhic Dara was chosen to showcase a new campaign aimed at initially attracting at least eight new households to more remote areas of Conamara in the coming years - areas like Carna, Rosmuc, Camus, An Caiseal, Cill Chiaráin and Sraith Saileach.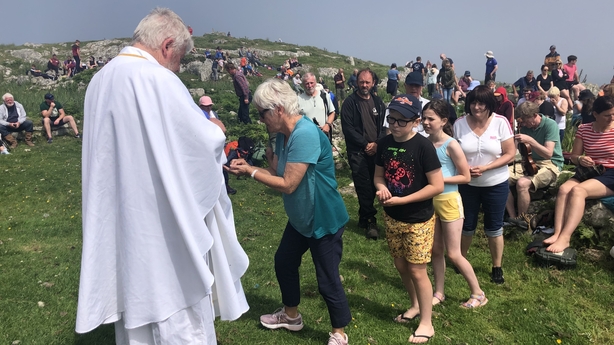 The first in a series of videos showcases the rural community of Conamara Láir (central Connemara) and highlights the quality of life and opportunities available to people, families, and businesses. The aim is to encourage people to come to live or work in the area.
Referring to the campaign, Máirín Ní Choisdealbha Seoige from Forbairt Chonamara Láir said: "A warm welcome awaits those who wish to return home or those who want to change their lives and relocate here when Covid-19 restrictions are lifted.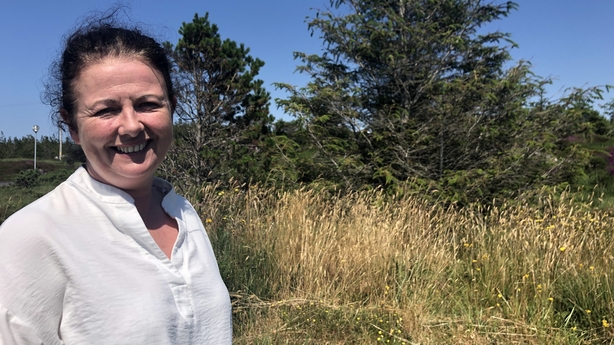 "A fantastic work-life balance is available in this area. Conamara Láir is one of Ireland's cultural gems and despite ongoing challenges such as emigration and a decline in population, the area has seen a revival in recent years."
Dubliner David Lennon married local woman Máire Martha Ní Chathasaigh and they have a one-year-old son called Mac Dara after the patron saint of Conamara. Today, he was baptised on the island.
Supporting the launch of the campaign, Mícheál Ó hÉanaigh, Chief Executive Officer, Údarás na Gaeltachta said: "Tá muid ag fanacht leat - We are waiting for you – that is the strong message from Conamara Láir today.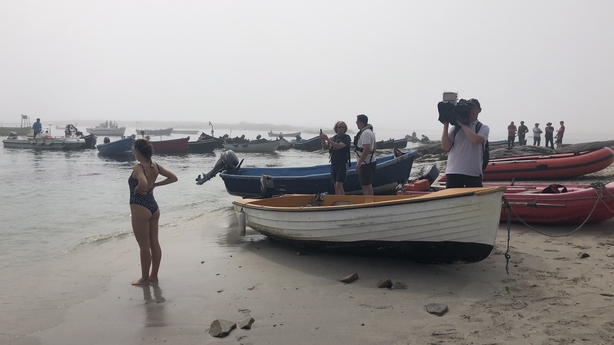 "Conamara Láir is an historic and scenic area in which to live and start a business in and we are looking at innovative ways to attract people to live in the area.
"The success of the gteic digital hubs over the past year has shown that you can connect with anywhere in the world from rural areas, areas with a better quality of life."
The campaign describes what life is like for local people and those people who moved to the area, and the opportunities they have been afforded in terms of business and employment.
Fiona Ní Fhlaithearta is a presenter with TG4. She gives a personal account of her decision to return home from Australia to rear her young family in her native area.
"Sometimes, I say to myself that it would be lovely to move back to Australia - but when I think of my parents, the support we have here, the culture, the Irish language, the security, I now understand that I'm living in the right place."
Ba mhór an onóir dom féin & do mo chlann a bheith páirteach sa bhfeachtas álainn seo ????
Go n-éirí go geal libh @ConamaraLair

@UdarasnaG https://t.co/dGldKeBkrt

— Fiona Ní Fhlaithearta (@FionaNiF) July 16, 2021
Conamara native Seán Ó Cualáin is the TV producer and editor of the video campaign. He says he can pursue a successful media career from home because the infrastructure is in place now with a digital hub in Carna.
"It's great to have a global creative connection in this picturesque and historic area. The indomitable spirit of this community has been reignited once again."