Farmers are gathering in 30 towns across the country to protest over European Union CAP reform proposals and over the impact on the sector of the Government's climate action plan.
The Irish Farmers' Association, which is organising the so-called day of action, said the future of farming in Ireland as a large-scale industry is under threat.
This is the first mass demonstration by farmers since the pandemic began.
It has been prompted by what they see as a twin threat: one posed nationally through the Government's climate action plan; the other through the EU's Common Agricultural Policy, where a new deal is expected to be agreed with national governments later this month.
The IFA said the combined impact of both threatens the future of farming as an industry in Ireland.
It has organised protests in 30 towns to underline the impact of farming on rural communities and what it sees as the threats to the future of the industry.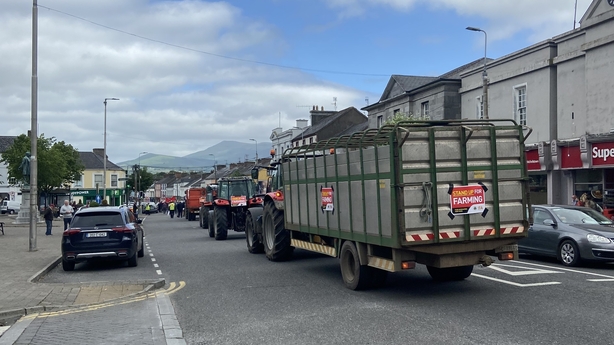 However, even among farm organisations there is considerable disagreement on the way forward on CAP reform, while farmers have an even bigger battle on their hands to convince the Government and the EU to stump up more cash to pay for climate action measures in the sector.