Young adults have suffered the worst unemployment and labour market impact from Covid-19, according to the latest research by the Economic and Social Research Institute.
The report also found that younger people were experiencing wage stagnation, and that their situation was exacerbated by the high cost of rent.
It also notes that adverse labour market conditions have been found to have persistent effects on the likelihood of engaging in criminal activities and experiencing divorce.
The findings form part of a new report - Poverty, Income Inequality and Living Standards in Ireland - to be published later this week.
The ESRI states that before the pandemic, younger people were already at a disadvantage from what it calls the "still-lingering" effects of the 2008 financial crisis.
In the aftermath of that crisis, almost a third more 20-24 year olds were in the category known as "NEET" - not in employment, education or training - compared to 2007.
However, Covid-19 has exacerbated the employment crisis for younger workers.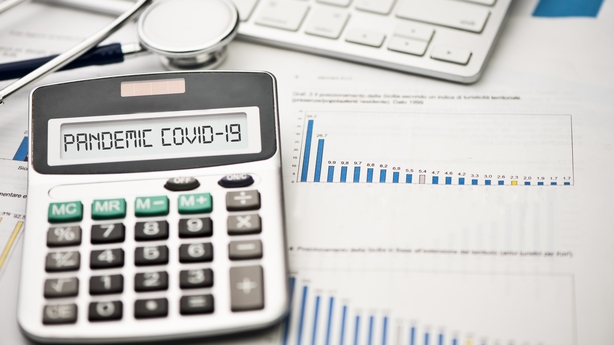 The ESRI finds that 112,000 fewer people aged 15-34 were in paid work in the final quarter of 2020 compared to a year earlier before the pandemic struck. That represented a drop of 14%.
The equivalent reduction for workers aged over 35 was 93,000 - or 6%.
In the second quarter of 2020 as the pandemic struck, employment rates for those aged 15-19 collapsed by almost 60%, with the rate plunging by 50% among those aged 20-24.
The fall was far lower for older age groups, at 25% for those aged 25-29 and those aged over 55, and with an average drop of 20% in the remaining age groups.
While some recovery has taken place with the lifting of public health restrictions, younger workers remain at a disproportionate disadvantage.
"Indeed, employment remained a third below its pre-pandemic level for those aged 15-19, a fifth below for those aged 20-24, and 10 per cent below for those aged 25-29, compared to 7% for older age groups," the report states.
The ESRI attributes part of the disproportionate impact of job losses on young workers to the fact that they are more likely to work in "lockdown susceptible" sectors such as hospitality, leisure or retail.
It notes that fewer than a fifth of workers aged 40-60 work in these vulnerable sectors, compared to more than a third of those in their early 20s.
Even those younger people fortunate enough to have jobs are suffering in terms of pay.
"Earnings have also stagnated for young adults entering the labour market in recent years, with workers in their early 20s earning less in the 2010s than they did in the 1990s or 2000s (adjusted for inflation)," the ESRI finds.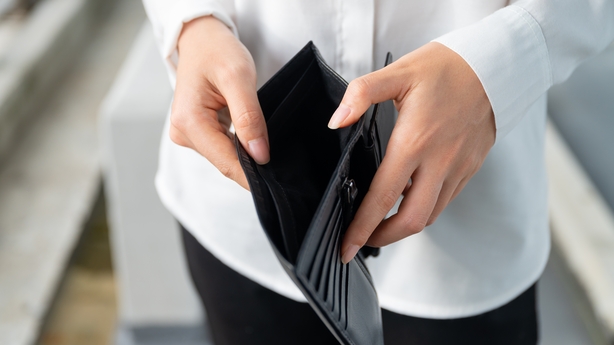 It also highlights the impact of high housing costs including rents and the collapse in home ownership rates for young adults.
61% of 30-year-olds born in the 1960s would have owned their home - but that figure has virtually halved to 32% for those born in the 1980s.
Over a fifth of those born in the 1980s were paying more than 30% of their disposal income on housing at the age of 30 - compared to just 13% of those born in the 1970s, and just 10% in the 1960s.
---
---
ESRI economist Barra Roantree described the findings as a cause of serious concern.
We need your consent to load this rte-player contentWe use rte-player to manage extra content that can set cookies on your device and collect data about your activity. Please review their details and accept them to load the content.Manage Preferences
"While the most serious medical impacts of Covid-19 have been on older people, it is clear that the greatest impact in the labour market is being felt by younger workers," he said.
"To minimise the potential 'scarring' effect on young adults, policymakers should ramp up capacity on high-quality training programmes in the months ahead. Policies that act to tackle the root causes of high rents will also disproportionately benefit younger adults who risk otherwise being left behind," said Mr Roantree.
The research was funded by the Community Foundation for Ireland.
CFI CEO Denise Charlton said these findings - coupled with others in the full report to be published on Friday - would provide important information for policymakers as the country emerges from the pandemic.
"They provide evidence on which decisions can be made to ensure that we plan for a recovery which will be both equitable and fair," she said.
We need your consent to load this rte-player contentWe use rte-player to manage extra content that can set cookies on your device and collect data about your activity. Please review their details and accept them to load the content.Manage Preferences
Minister for Social Protection Heather Humphreys defended the Government's record on tackling youth unemployment.
Ms Humphreys pledged to bring a comprehensive Pathways to Work strategy to Government shortly ahead of publication "in the summer".
That strategy will include a new Work Placement Experience Programme for those out of work for at least six months, which she says will benefit young people "in terms of getting their foot in the door of workplaces".
The minister expressed the hope that after the summer months, as restrictions are eased further, many young people would be able to return to their jobs.
She also highlighted "significant" investment in extra education, training and work place programmes to help young people to reskill and regain their footing in the labour market.
She cited access to additional full-time and part-time education, including targeted short-term courses, with over 35,000 new education and training places for those currently unemployed.
Ms Humphreys also noted the recent launch of the Action Plan for Apprenticeship to deliver 10,000 new apprenticeship registrations each year by 2025.
She said employers were set to receive a €3,000 grant per apprentice recruited, while those who hire young people under the JobsPlus recruitment scheme can secure a subsidy of up to €10,000 if they hire people who have been on the Live Register or the PUP "for certain lengths of time".
The minister also said the capacity of Intreo centres to deliver services was being expanded.