The Department responsible for the Gaeltacht has been in talks with directors of summer colleges and household providers as to whether Gaeltacht courses will go ahead this summer.
An official announcement is expected soon but early indications are that a full or even partial reopening is looking less likely.
In the Gaeltacht heartland of Leitir Mealláin in Conamara, local kayakers were availing of the fine weather today.
Thousands of teenagers travel to the area every year to immerse themselves in the Irish language, culture and craic.
Ciarán Bairead is an instructor and says the loss of visiting students to the area for two years running is unthinkable.
"We have so much fun teaching the students through the Irish language and the atmosphere is amazing. The financial loss to the area is a huge blow."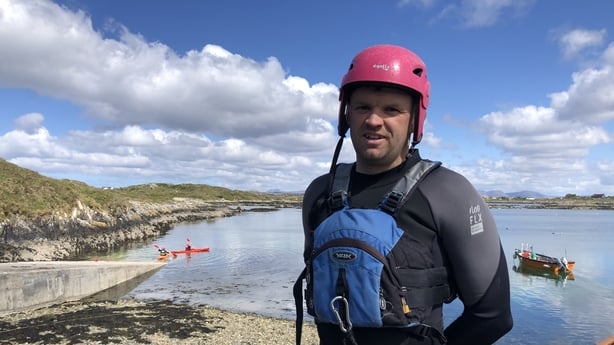 Covid-19 saw the cancellation of courses at Gaeltacht colleges nationwide last year. The cost to the local economies is estimated to be in the region of €50 million.
Now a repeat scenario for 2021 is looking more likely.
Eilín Peircín runs kayaking courses and other activities as part of the Gaeltacht programmes. She says they depend hugely on the income generated by the Irish colleges.
"The financial loss has devastated local businesses, not just ourselves but the shopkeepers, the bus drivers, and the Bean an Tí who aren't eligible for Covid payments because of the seasonal nature of the work."
Carmel Nic Eochaidh is the director of Spleodar Summer Courses.
"Our colleges and Mná Tí remain in limbo as no decision has been made yet about reopening. Meanwhile, deposits have been paid and we are fielding dozens of calls daily from parents around the country looking for updates on what is happening," she said.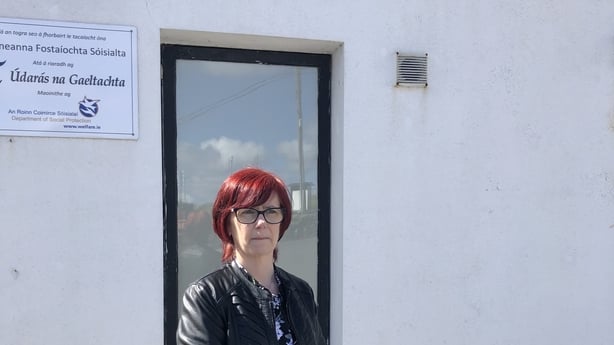 "Time is running out with our first Spleodar course due to start on 8 June. It's looking less and less likely at this stage and we'll be seeking some sort of financial aid from the Government to help us survive these tough two years and come back stronger next year."
The Gaeltacht experience does not fit neatly into social distancing requirements - even with restrictions in place - should the colleges reopen.
Under recent Government draft guidelines students from three different households would be permitted to stay with a Bean an Tí under level one and two restrictions. No students would be permitted under levels 4 and 5.
Normally there are around 10 students per household bringing in an income of up to €10,000.
But the overriding view on the ground here in Connemara is that no level is safe when large cohorts of people have not yet been vaccinated.
Geraldine Ní Ghionnáin is a Bean an Tí in Leitir Mealláin.
"The income is very important to all of us here but there are so many factors to take into account. Many of Mna Tí and their families will not have been vaccinated let alone all of the visiting students. Even restrictions on numbers per households there are too many strangers mingling together."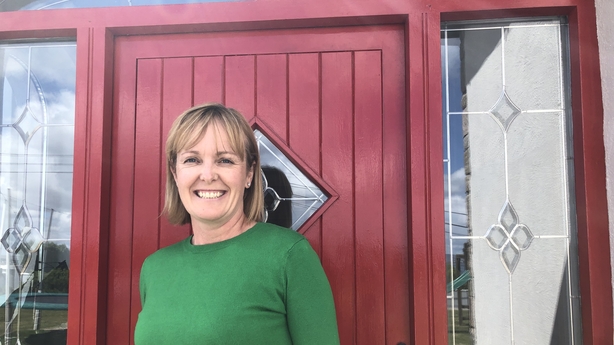 Minister of State at the Department of Sport and the Gaeltacht, Jack Chambers, has been engaging in a consultation process with colleges and accommodation providers.
He said they were working together "to ensure the safety of all and the viability of this important sector over the months and years ahead".
A financial package of between €2,000 and €3,000 was put in place last year for Mná Tí and it is hoped a similar relief fund will be rolled out this year if summer courses do not go ahead.