Third level students from Northern Ireland colleges will continue to be able to study in Europe under the Erasmus+ scheme after the UK leaves the EU because the Irish Government will fund them.
The estimated cost will be around €2.1m per year.
Erasmus enables third level students to study for part or all of their degree in another EU member state or undertake a work placement abroad, with their fees and costs paid.
The exchanges usually take place during the second or third year of a course and can last up to 12 months.
Last year, 649 students and staff from Northern Ireland took part in the scheme.
Funding will be available to all full-time students attending third level institutions and will not be limited to those with an Irish passport, so British passport holders will also qualify.
British Prime Minister Boris Johnson confirmed on Christmas Eve that the UK had rejected an offer to remain part of the EU programme and will instead develop its own alternative policy.
In April last year, the Irish Government decided that, in anticipation of a possible no-deal Brexit outcome, arrangements should be made to enable students of relevant institutions in Northern Ireland to have continued access to the programme.
Concern had been expressed that students from less affluent backgrounds would be worst hit as they could not fund their travel and expenses without the programme.
The initiative was signed off when Minister for Further and Higher Education Simon Harris brought a detailed paper to Cabinet several weeks ago.
It means that after Brexit third level students in Northern Ireland will have access to a programme no longer available to their counterparts in England, Scotland or Wales.
"The Government of Ireland made a very solemn commitment to Northern Ireland that, even after Brexit, we would make sure that there were still ways for us to cooperate and collaborate in relation to higher education," Minister Harris told RTÉ News today.
"I've sought and secured Government approval now to extend the benefits of Erasmus+ to students in Northern Ireland even after Brexit. I think it's a very practical example of us wanting to continue to collaborate with Northern Ireland post-Brexit.
"Almost every day I talk about the importance of collaborating on a north-south basis and the importance of working together with the higher education institutions in the North.
"I think it would have been a real missed opportunity if Brexit had happened and we didn't have this ability to collaborate across the European Union, it's really important that students in Northern Ireland can continue to access Erasmus+."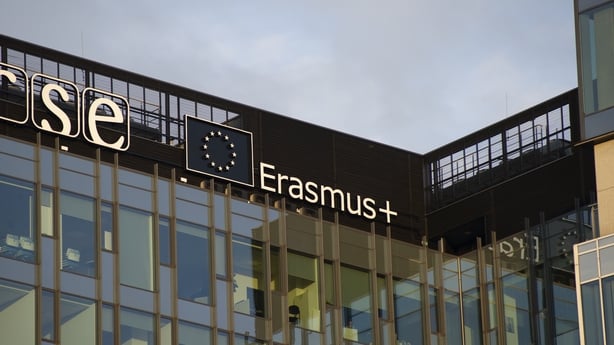 Students from Northern Ireland will need to temporarily register with Irish Higher Education Institutions to take part in the scheme.
The minister said his officials will work with third level institutions north of the border in the coming weeks to finalise the arrangements.
"It's a permanent commitment, that as long as students in Northern Ireland wish to avail of this option we will put that option in place," Mr Harris added.
"The cost is relatively low. It's a cost of around €2m a year based on based on the current numbers of students in Northern Ireland, accessing Erasmus.
"But it's not a cost, it's an investment. It's an investment in relationships between institutions north and south. It's an investment in our next generation, and I think it's a really practical sensible way of continuing to cooperate post-Brexit."
Since it began in 1987, more than 9m people throughout Europe have used the Erasmus programme for study or training.
The Irish Government played a key role in its creation, with the late Peter Sutherland playing an important part in establishing the programme during his time as European Commissioner.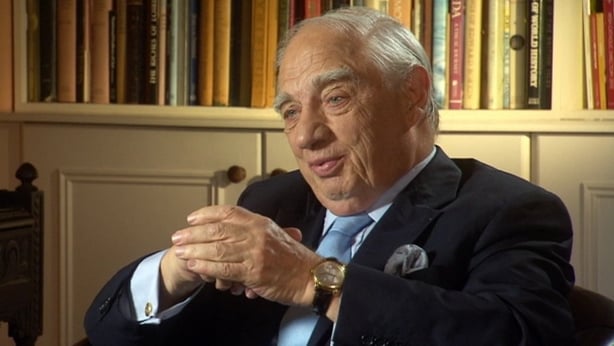 The Government has also drawn up plans to cover the cost of emergency medical treatment for Northern Ireland citizens travelling in the EU.
After Brexit on 31 December, the UK will no longer be able to access the EU's European Health Card facility that provides access to emergency health care in all EU member states.
The Irish Government has said it will put in place special measures Northern Ireland citizens.
It will advise them to retain receipts for emergency care costs that arise in EU member states and establish a reimbursement scheme, operated by the HSE.
Like access to the Erasmus programme, it will not be limited to those with an Irish passport.
Minister for Foreign Affairs Simon Coveney last year said the annual cost could be around €4m.