A woman in her 20s was arrested this morning after a Russian-made mortar launcher was discovered in a van in Dublin Port.
The woman was questioned all day at Store Street Garda Station, before being released this evening. Gardaí say inquiries are continuing.
At around 1am this morning, customs officials stopped an eastern European-registered van at Dublin Port.
This was part of a routine customs profile check, but the officers became concerned when a mortar launcher was declared on importation documentation, known as the manifest.
Customs officers then checked the van and discovered a mortar launcher in the back.
The woman driving the van was then arrested.
Gardaí sealed off the area after the launcher was discovered, before the Army Bomb Disposal Team declared the weapon safe.
Gardaí believe the firearm was being brought in for a collector in Northern Ireland, but they are liaising with the PSNI to verify this.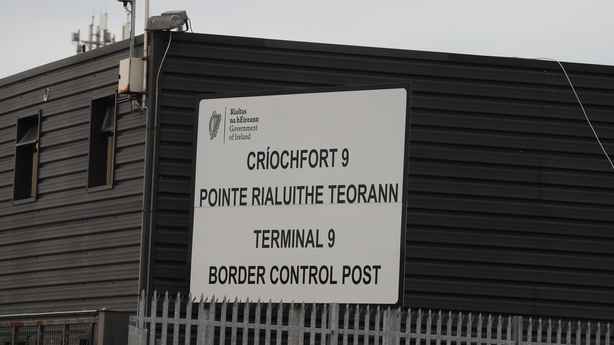 The Army Bomb Disposal Team confirmed it was an old decommissioned Russian-manufactured 82mm KRH 36Y mortar launcher.
There were no mortar rounds with it. They also confirmed the weapon was safe and lifted the cordon at 5.25am.
Gardaí took the launcher for a technical examination and the woman, who is a foreign national, was arrested.
The security alert at Dublin Port was then lifted.
Gardaí believe the weapon was ordered online for a private collector in Northern Ireland.
The woman told gardaí and customs officials that she was a courier and it is understood she was in a liveried van.
It is also understood it is quite common for these weapons to be collected in eastern Europe and they can be found in people's homes.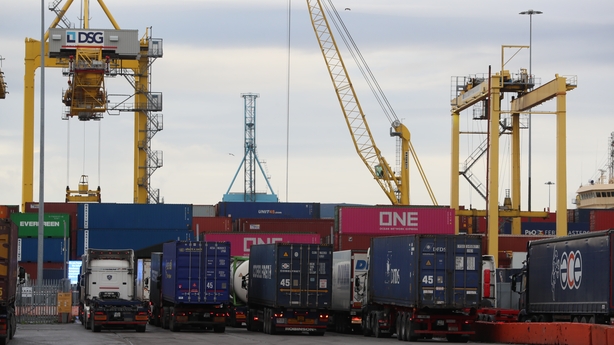 It appears that the woman did not know this weapon is illegal in Ireland and did not seem to realise the seriousness of bringing a mortar launcher into the country and across the border to Northern Ireland.
The threat level from paramilitary activity in Northern Ireland has remained at 'severe' since March 2009.
This means that a terrorist attack is "highly likely but not imminent".
Gardaí are liaising also with the PSNI to see if the weapon was ordered by an authorised firearms dealer for a bona fide weapons collector.
At this stage, gardaí said they are satisfied there was no criminal or subversive intent.
However, it is still an offence under the Firearms Act to possess and import a mortar launcher, whether it has been decommissioned or not.