The number of Irish people returning home to live is already at its highest level for 13 years, according to figures published last month by the Central Statistics Office.
But many groups working with the Irish abroad say they are expecting that figure to rise even further in 2020 due to an increase in those returning here, some of whom are doing so in crisis as a result of the economic fallout from the Covid-19 pandemic.
Safe Home Ireland is a charity that helps people living abroad return to Ireland and its Chief Executive Karen McHugh said it is busier than ever.
"Since March it's been very, very busy. We've noticed an increase in inquiries from right around the world for those abroad who are considering returning home.
"Obviously Covid accelerated a lot of interest in moving home and I think it's a time when people abroad are thinking of family, are thinking of loved ones, who may have been thinking of returning home at some point in their futures, but it has become a lot more urgent."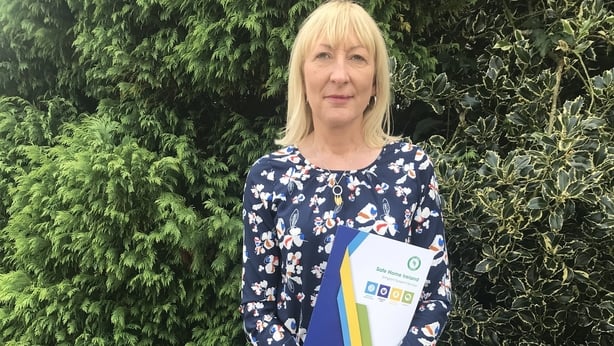 Between March and August of this year the charity dealt with over 2,600 enquiries - up 24% on the same period last year. Since the pandemic it has directly helped nine people secure accommodation on their return here and assisted 20 others to do so independently.
"We've had enquiries from people from every continent," Ms McHugh said.
She said the largest number of enquiries continue to be from the UK, but there have also been queries from India to the Caribbean, Spain, German, the US, Canada and Australia.
Ms McHugh said some people have been able to return in a planned way, "however we have noted an increase in people who are in crisis abroad and have no alternative to return to come home."
Lack of emergency accommodation
Both Safe Home Ireland and another group working with those who need help to return here, the Crosscare Migrant Project, say it has been difficult to secure suitable emergency accommodation in which people can self-isolate or restrict their movements on their return.
Ms McHugh said that for some people who have family in Ireland it has been relatively straightforward, but for others who do not have family or whose family cannot accommodate them it has been a challenge.
"What we've noticed in particular is the Government restrictions in terms of self-isolation and quarantine - it's been a huge challenge for us in Safe Home for many who do want to come back, but who do not have any place to quarantine or to self-isolate.
"We've had some good success in some counties ... however in other areas we've had some people who were abroad who are at home here at the moment who are living either in tents or in cars because they have not been able to be provided with emergency self-quarantine accommodation."
She said coronavirus self-isolation facilities at Citywest in Dublin are only being offered to people who either have a positive diagnosis or who have had a referral from a GP or a doctor in Ireland.
"So the challenges are great for people who are caught abroad in a crisis situation or who are coming back in a planned way, some possibly to elderly relatives that they can't move in with, so it has not be straightforward at all for us over the last few months."
The 'push' from the US
The Covid-19 crisis has hit the UK and the US particularly hard. Both countries that have traditionally seen a lot of emigration from Ireland.
Speaking from New York, Ciarán Staunton from the Irish Lobby for Immigration Reform, said those working in hospitality in the US have been particularly badly affected.
"Some numbers have moved home because there's no end in sight. Especially the bars and restaurants in Manhattan who're just saying to people we're not going to do anything for you. A number of them have closed permanently."
He says while some people are moving home, others are relying on their savings, but can only do this for a finite amount of time. He is calling on the Irish Government to do more to smooth the transition back for those families who are seeking to return.
"It is tough to fill a container and sell your house and move back to a country you haven't lived in for years with your partner and your family and getting signed on and getting them into schools and all that. We've asked continuously for that transition to be made smoother ... It has to be looked at by the new Government."
We need your consent to load this rte-player contentWe use rte-player to manage extra content that can set cookies on your device and collect data about your activity. Please review their details and accept them to load the content.Manage Preferences
The Department of Foreign Affairs has been in contact with close to 8,000 Irish people abroad seeking to return home since the pandemic began, but there is no breakdown as to whether these people were visitors or tourists or those who have been living abroad for longer.
However, anyone who finds themselves in difficulty abroad has been advised to get in contact with the department or their local embassy for advice, or to consult the Citizens Information website for advice, which has an information section on how to go about returning to Ireland.
The Covid Response Fund, part of the €12.5 million Emigrant Support Programme, was also set up in April with €2m in funding ring-fenced to help the Irish living abroad through support centres.
Support centres have also been doing their own funding to help those in crisis.
Ronnie Millar, Executive Director of the Rian Immigrant Center in Boston, said: "The Irish Government, and many other foundations, have been providing critical welfare support to Irish immigrants here in the US, and the Rian Immigrant Center is co-ordinating a major $4m emergency relief programme."
"Here in Boston, Massachusetts, many Irish immigrants have been particularly hit hard by Covid-19 given the early shutdown in construction, hospitality and tourism. Many lost their jobs and are not eligible for government assistance.
"In spite of this, we are not seeing people returning to Ireland. Many are talking about it, and feeling that way, but they have decided to stick it out for now hoping for better days ahead."
Former senator for the Irish diaspora, Billy Lawless, is back in Galway from Chicago where he emigrated in 1998. He runs six businesses there but said he feels safer in Ireland since the pandemic hit.
"I'm staying here because its depressing to go back, business is so bad.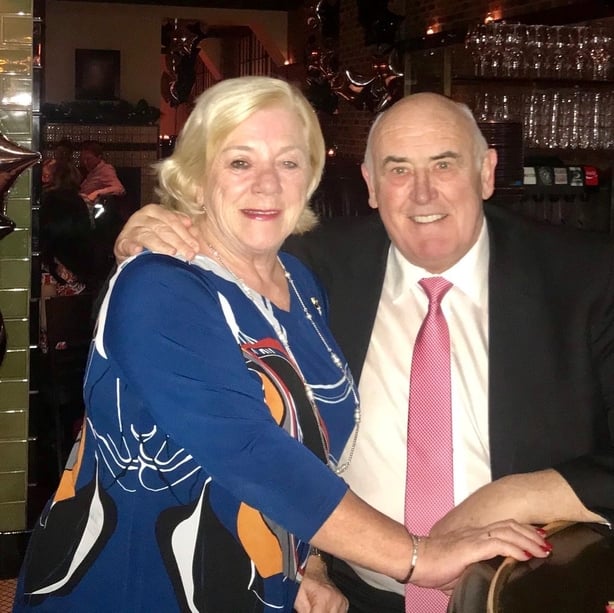 "Chicago is like a war zone. Most of our businesses are downtown and we're down to 25% in the restaurants we've opened which is hardly keeping the wolf from the door."
He said many Irish people, particularly those who are undocumented, are in "dire straights" with no social welfare supports to fall back on.
Noel's story
61-year-old Noel Pattison is getting back on his feet after returning to Ireland in crisis in June of this year.
"My plan all along was to retire back in Ireland - no doubt whatsoever - but not as soon and not in the situation I'm in now. So yes I was always planning to come back, but the Covid situation really, really pushed it to where, in one way I didn't have a choice."
Born in Mountrath in Co Laois, Noel moved to Wales with his family when he was five, but spent every summer in Ireland and eventually moved back here again as an adult.
However, for the last six years he has been living and working in Thailand. There a relationship broke down and he found himself between jobs when the pandemic set in.
"Then Covid came, the borders closed and the job disappeared, basically so I'm sitting there thinking 'Ok, what do I do next?', there's no money coming in."
He found Safe Home Ireland's details on the internet and made contact with the organisation.
Working with Laois County Council, it found him accommodation in which he could restrict his movements on his return here.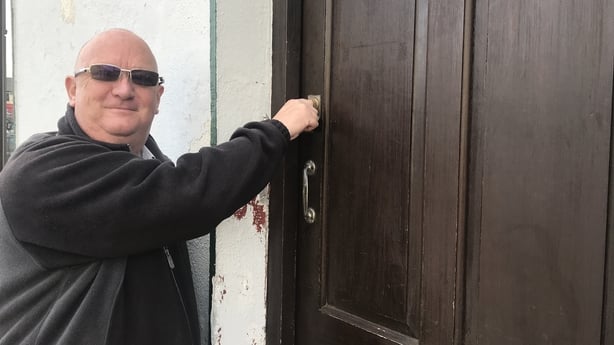 Noel has many happy memories of growing up in Co Laois. His mother, 93-year-old Mary Margaret, who was known as Mabel, died from Covid-19 just as Noel was making the journey back to Ireland.
He regrets that his family could not be reunited.
"I never got to talk to her again and obviously because of quarantine, I couldn't go to the funeral," he said.
But Noel said his mother was really happy to hear of his return to Ireland.
"The last couple of weeks before we knew I was coming back, I spoke to my mother on video every day. She was really proud of the fact that I was coming back to Ireland."
Noel has now been helped to find his own accommodation in Portlaoise and is due to start a new job next month.
Without the assistance given by Safe Home Ireland he believes he could still be stranded in Thailand.
"They provided me with a platform to start again which is what I'm doing. There's a job, now hopefully I start there in October, which again just enables me to start again and go forward".