The Movement of Asylum Seekers in Ireland (MASI) and the Irish Refugee Council have again raised concern about residents of direct provision centres sharing living spaces.
It follows reports of more than two dozen cases of Covid-19 at one centre linked to a cluster at a Kildare factory.
MASI is reporting that there have been 31 cases of coronavirus at the Eyre Powell Centre in Newbridge.
The Department of Justice has not confirmed this figure.
Eyre Powell is one of three direct provision centres where a number of residents worked at the Irish Dog Foods factory in Naas.
A coronavirus cluster was confirmed at the factory this week.
"A lot of the people who have tested positive are sharing bedrooms with other strangers," Bulelani Mfaco of MASI told RTÉ News.
"If you are sharing an intimate space such as a bedroom or a bathroom and a kitchen with another stranger who has their own life it becomes difficult for you to observe social distancing," said Mr Mfaco.
Nick Henderson, CEO of the Irish Refugee Council, agrees.
"The cluster demonstrates that people living in congregated settings like direct provision continue to be at particular risk and that the requirement for people to socially distance themselves from others is often impossible given they are sharing intimate space like bedrooms, washing facilities and canteens," said Mr Henderson.
Ibrahim Kabba is an Eyre Powell resident, who is currently self-isolating in the HSE facility in CityWest in Dublin.
He tested positive during mass coronavirus testing carried out at the Eyre Powell centre on Wednesday.
"I was in my room that night I was tested. I was coughing. I was sick. I had a fever and I had a roommate lying not even a metre away from me.
"He couldn't socially distance from me, there was nowhere for him to go," Mr Kabba said.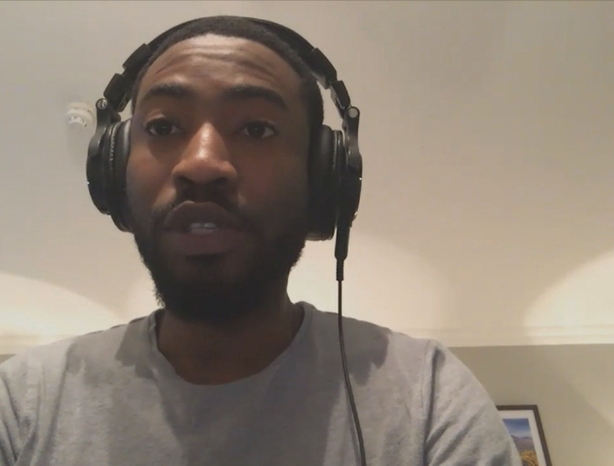 "This is just déja vu, because it happened in Cahersiveen and it's going to keep happening again, as long as you have people who cannot social distance we are still going to be getting this [Covid-19] in the hostel."
He fears "it will only be a matter of time before a life is lost".
Bright Mitole is another Eyre Powell resident who is currently in CityWest.
He tested negative, but he is a close contact of a positive case, and so has been instructed to self-isolate.
Mr Mitole shares a room with two others.
"The moment these 14 days end, what next, what happens?" he asked. "Are we going to have a different kind of set up to the way we were living before?"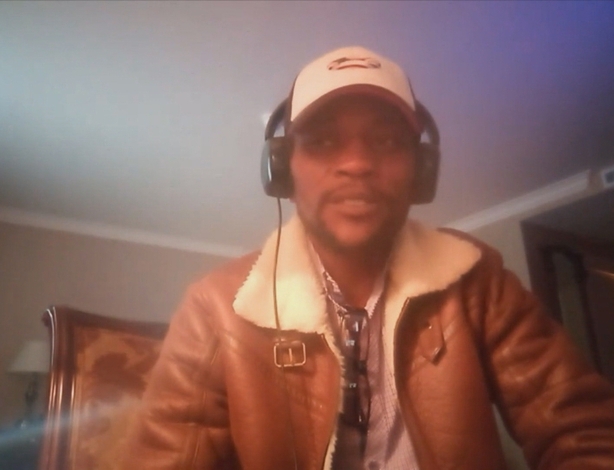 Neither Mr Kabba nor Mr Mitole work in the factory in Naas, nor do they believe they had any direct contact with residents who do.
In a statement, the Department of Justice said: "A number of our accommodation centres in the Midlands have experienced cases of Covid-19 which were linked to an outbreak in Kildare.
"The safety of our residents is always our highest priority and our centres are carefully following the guidelines published by the Health Protection Surveillance Centre (HPSC).
"All centres are cleaned rigorously paying particular attention to communal areas, lifts and door handles... and residents are encouraged to follow the HSE advice.
"The International Protection Accommodation Service (IPAS) has been supporting the health response and all cases have been either moved off site or are self-isolating in accordance with advice received from public health officials."
In relation to shared accommodation an official reiterated that "the Department recently committed to no more than 3 non-family members sharing a bedroom in any centre, now and into the future".
In addition to the cases linked to the cluster at the Irish Dog Foods factory in Naas, MASI is concerned that some of the positive results at the Eyre Powell Centre were among new arrivals to the centre, and may not be linked to the factory.
Responding to these concerns, a Department spokesperson said "there is a process around quarantine for new arrivals into the system, as well as a public health facility in Baleskin to give health checks to applicants for asylum".
Separately, it has been confirmed that residents who were permitted to leave direct provision centres during the pandemic to source their own temporary alternative accommodation were advised to register their intention to return by 31 July.
In a statement, the Department of Justice said: "IPAS asked residents who wished to return and live in our accommodation centres to lodge requests by 31st of July.
"This was to help with effective planning. We will of course still consider requests beyond this date for those wishing to return."
However, the HSE confirmed to the Irish Refugee Council that its temporary accommodation scheme for healthcare workers is still operational and is open to those who would otherwise be living in direct provision centres.