The children's charity Barnardos says children's emotional, social and educational development has been impacted by school closures and that it's important they reopen fully in the autumn.
It said the priority needs to be schools opening full time rather than blended learning as they believe children's needs have not been met by school closures and they have "educationally suffered".
And it said that if pubs and restaurants can open full-time there is no reason why schools can't.
Barnardos CEO, Suzanne Connolly, said the charity is particularly worried for those children who are socially and economically disadvantaged and said the time out of school has been a "nightmare for them".
She said school is a key source of security and routine for this cohort and that it is unlikely that parents have been able to provide them with the educational supports they need.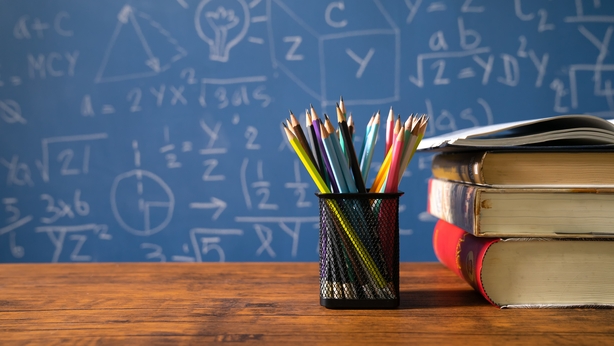 A survey by the National Parents Council of almost 30,000 parents found that more than 90% believe it is important their children return fully to school.
More than 70% said their children would only be slightly motivated or not motivated at all to learn at home.
While the route back to school may be still be unclear, the ritual of preparing for it is well under way.
Book Haven, which has 10 branches in the capital, said sales of schools book in store and online is soaring but shoppers at their branch in the Roselawn Shopping centre in Blanchardstown said they want more certainty about how schools will operate in the autumn.
Shane Macken said: "It's important for parents to understand how they're going to mange if kids are going on a rota of some sort so they can plan ahead and put things in place to manage their day-to-day lives."
Asked what impact blended learning would have on his family, he said as he's working remotely "we can probably manage" but that it is "already a strain" trying to manage work and home schooling.
Alison, who has two sons in secondary school said officials need to make the path more clearer about how children will go back to school.
"I work full time and I cant reduce my hours to home school and to be fair I don't think I'd be qualified enough to teach a fifth year or a first year," she said.
A mother of two, who has one son starting junior infants and another going into first class said she wants "consistency" for the children to give them some answers and to plan childcare and working from home.
The Department of Education said consultation about the practical aspects of returning to school is under way.
It said it expects that it will take several weeks for guidelines to be developed.
But it said that all parties are conscious of the fact that schools are due to reopen their doors in just eight weeks' time.