The Construction Industry Federation has warned that Covid-19 safety measures could add 5-10% to the cost of a house.
CIF Director General Tom Parlon was speaking at the first public sitting of the Dáil Covid-19 committee, in response to a question from Fianna Fáil TD John McGuinness.
Mr Parlon said he had spoken to a substantial house builder this morning, who had forecast that implementing the measures, including social distancing, could add €10,000-15,000 to the cost of a house.
In relation to apartment projects, which he described as "more intense", he said that the additional cost per apartment could reach €20,000.
The time required to build a house could rise from 15 weeks to 25 weeks, he said.
Mr Parlon also said the Covid-19 measures could add up to 40% to the cost of complex infrastructure projects, such as the National Children's Hospital.
He said the industry was building data centres, pharmaceutical plants and IT plants.
One large site, which previously had 1,800 workers, could now only have 500-600 if social distancing were to be accommodated, he said.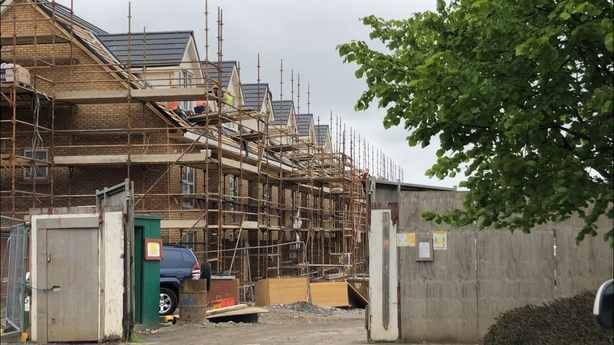 Covid-19 safety measures are also resulting in a significant drop in productivity in the construction sector - and it will take months for the industry to return to previous output levels, according to the CIF.
Mr Parlon said the industry would be well placed to contribute to economic recovery as it enables other sectors to operate, adding that they could restart work without significant State support. 
He forecast that 100,000 construction employees could now be gradually taken off the Pandemic Unemployment Payment and the Temporary Wage Subsidy Scheme. 
Mr Parlon defended the safety record of the construction sector, saying: "That other countries facing similar lockdowns did not include construction is a recognition of the safety culture baked into modern construction."
However, he indicated that there had been no "big bang" return to work yesterday, as builders were being sensible and practical.
---
Read:
Ireland will deal with Covid-19 for considerable time to come - Reid
HSA assign inspectors to check workplace Covid-19 measures
---
He said larger contractors were only allowing a reduced work force on site to assess sites, test new measures and embed new protocols in safety culture.
Mr Parlon noted that the new safety procedures would have an impact, saying: "Those companies that have been able to operate over the past month working on essential services have been operating new safety measures. Reports are positive but implementation of the SOP (Standard Operating Procedure) is challenging and companies are reporting a significant drop in productivity."
He told the committee that over 130,000 out of 147,000 construction employees had completed the CIF Standard Operating Procedure Covid-19 induction training - including office based staff.
That training deals not just with safety on site, but gives guidance on Personal Protective Equipment (PPE) and travelling to and from work.
He also said Covid compliance officers and worker representatives had been appointed to address any issues.
He stated that the economy must be restarted in a manner that prevents the spread of the virus, "or we face horrific long-term economic, social and psychological consequences".
Mr Parlon has said the industry is very conscious that the economy is heading for a major challenge.
First-time-buyers and people buying privately, he said, will be in a worse situation because incomes will be tight.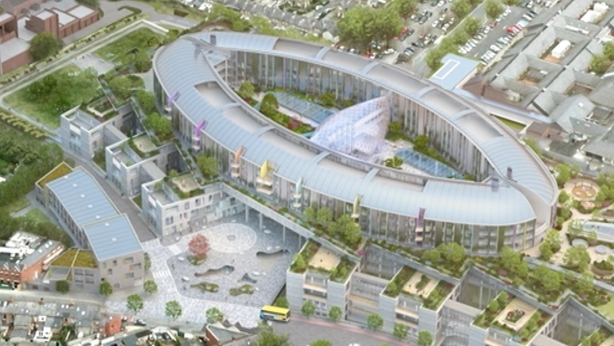 'Too early' to asses impact on hospital costs
The National Paediatric Hospital Development Board has said it is too early to say what impact Covid 19 restrictions will have on the new children's hospital at St James's. 
In a statement issued to RTÉ's Prime Time, the board said a date for the resumption of building work has yet to be confirmed.
In response to questions about potential cost and time overruns on the project it said: "It is too early at this point to fully assess what impact the health & safety requirements associated with Covid-19 might have on the new children's hospital project."
The board added that health and safety was a priority for everyone working on the new hospital and the reopening needed to be carried out in a "safe and compliant way."
"When the site does reopen, it is expected that work will resume on a phased basis, to accommodate social distancing." 
Construction was halted on the site on 31 March in response to the Covid-19 pandemic.