A report into past cases of sexual abuse in Scouting Ireland has found there was a cover-up and a failure to report abuse.
The report said the abuse was not responded to in a way that protected the abused or sought to hold the offender to account.
It was written and compiled by child protection consultant Ian Elliott.
Mr Elliot was commissioned by Scouting Ireland last year to examine the matter. He said the full extent of the abuse cannot be determined exactly, as records have been lost and destroyed.
The 'Historical Sexual Abuse in Scouting: A Learning Review' said there appears to have been an almost complete absence of any concern for the young people that were abused and where attempts were made to support them, it is "poorly recorded".
It said a characteristic of the poor governance in the organisation was the existence of "a culture driven by self-interest, with little attention paid to the young people involved".
Mr Elliot said small cliques emerged and played too great a part in how the scouting bodies operated.
Individuals who had a sexual interest in young people rose to positions of power and influence on occasion, and controlled any fledgling accountability processes, preventing known offenders from being removed from scouting.
"Cronyism thrived and remained a significant problem in scouting up to and including the reviewer's involvement with Scouting Ireland," the report said.
It goes on to say that poor governance structures contributed greatly to the failure of scouting to consistently and comprehensively address abuse It said individuals who behaved badly were not held to account through robust and timely disciplinary processes.
The report notes that introduction of an accountability framework was resisted.
"Individuals, who were suspected or known to be sex offenders, gained positions of power and became largely impregnable," it said.
In his executive summary, Mr Elliot said the main cause of sexual abuse in scouting was due to the existence of a negative culture driven by self-interest, along with poor governance structures, as being the main cause of the continuation of sexual abuse in scouting.
We need your consent to load this rte-player contentWe use rte-player to manage extra content that can set cookies on your device and collect data about your activity. Please review their details and accept them to load the content.Manage Preferences
"It must learn from its history and demonstrate that it has the capability to eliminate the abuse and mismanagement referred to in this review. The volunteer is not supreme. The young person is."
He said independent monitoring of practice and strict adherence to robust accountability processes are crucial to ensuring that the progress that Scouting Ireland has made continues.
"It must be recognised and accepted by all that there is no greater priority for scouting today than the safeguarding of the young people that are involved with it, and the removal of anyone from scouting who places them at risk," he said.
---
Read:
Elliot Report recommendations to Scouting Ireland 
Scouting Ireland acknowledges 'grim and shocking' past
Inquiry urged into handling of scouting abuse claims
---
The 'Learning Review', according to Mr Elliot, was not about scrutinising each of the incidents of sexual abuse that were reported as having taken place.
Instead, it is to draw lessons from an examination of the behaviour involved at the level of the individual and the organisation as a whole, to prevent it happening again.
"There is no doubt that any review of this nature will inevitably highlight tragic situations that should never have happened", Mr Elliot said. "It should cause some to reconsider their view of the priorities that exist for the scouting movement today."
He said objective examination of the evidence presented to the review leads to the conclusion that scouting failed to protect vulnerable young people and allowed "risky individuals" to operate for too long a period.
Mr Elliot noted that there was a reluctance to hold people to account and to recognise the reason why the organisation existed at all, which is to serve the needs of young people in a positive way.
Those who volunteer to be scout leaders should realise that to be a volunteer is a privilege, he said, and they should expect to have their behaviour scrutinised and commented upon.
"Where it is shown to be below the line of adequacy, then they should be helped to raise it above it," he said.
If they cannot, he said, then their involvement in scouting should end. If their behaviour is thought to be a risk to young people, this should be reported immediately to the statutory authorities.
Mr Elliot said the protection of children is not just the responsibility of a professional safeguarding team, it is the responsibility of every adult in the organisation and needs to be at the foundation of all training, activities and engagements throughout the organisation.
He concluded by noting that with more than 40,000 young people involved, and 13,000 volunteers, Scouting Ireland is a considerable organisation and makes a valuable contribution to the lives of many in Ireland today.
"It must learn from its history and demonstrate that it has the capability to eliminate the abuse and mismanagement referred to in this review. The volunteer is not supreme. The young person is," he said.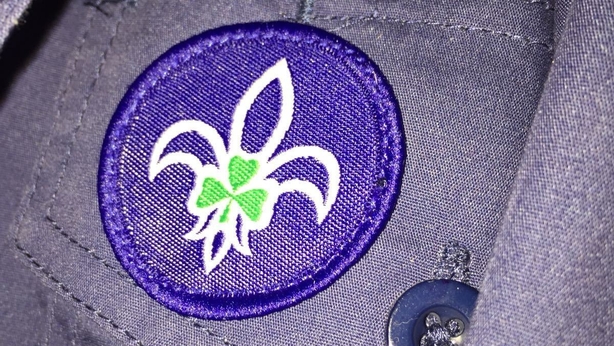 The Department of Children and Youth Affairs has said consideration is being given by as to whether a statutory inquiry into Scouting Ireland would uncover new information.
A spokesperson for the department said it was something that will need to be considered further before any decisions are taken.
It comes following the publication of a 'learning review' into historical abuse at Scouting Ireland today.
Some survivors have called for a statutory inquiry despite the publication of the report. 
In a statement, the Department of Children and Youth Affairs said that the Government had previously undertaken to give careful consideration to the question of an appropriate statutory investigation following the RTÉ Investigates programme "Scouts Dishonour", which was aired last year.
However, it felt it was appropriate for Government to await the reports from Brigid McManus and Mr Elliott to inform this consideration.
The report by Ms McManus, a former secretary general at the Department of Education, was commissioned by Minister Katherine Zappone and was published last Friday.
It said reforms had been implemented satisfactorily.
The department notes that Mr Elliott's report today suggests that a statutory inquiry may face the same limitations as his review.
It also notes that Mr Elliott emphasised the cooperation of Scouting Ireland in relation to his review. 
As such, it says there is consideration to be given as to whether a statutory inquiry would uncover new information. 
"This is something which will need to be considered further before any decisions are taken," it said.
Following the publication of today's report, Colm Bracken, who was abused by a scout leader, has called for the Irish justice system to impose heavier jail sentences to convicted sexual abusers.
Mr Bracken, who waived his right to anonymity so that his abuser could be named, said he was still haunted by what happened to him.
Speaking on RTÉ's Liveline, he said he had mixed emotions.
"It's one step forward in a way, but I'm fuming as well," he said.
"People knew. Other leaders had to know that this was going on. The people that protected them, they're as bad as the abusers."
Revelations about abuse were first disclosed at an Oireachtas committee two years ago.
In 2018, the Department of Children and Youth Affairs cancelled funding to the organisation twice because of issues around governance and safeguarding. 
The funding was reinstated on the grounds of improvements. 
Minister Katherine Zappone also requested a number of reviews into governance and reform at Scouting Ireland. 
The most recent was published last Friday by Ms McManus, who said reforms had been implemented satisfactorily. 
However, Ms McManus identified a number of issues that needed to be addressed, including the full implementation of a new governance structure, which was also recommended in an independent report by Jillian van Turnhout in 2018. 
Last November, Minister Zappone said the Government would give careful consideration to an appropriate statutory investigation following consideration of the Elliott review.