There are calls for a public inquiry into the handling of sex abuse allegations in the Catholic Boy Scouts of Ireland and the Scouting Association of Ireland.
It follows revelations that a former scout leader was removed from scouting last year despite concerns being reported in the 1980s.
In an RTÉ Investigates programme, former scouts who allege they were abused, have expressed their concerns about Scouting Ireland being allowed to carry out its own review of the complaints.
It is understood that a former scout leader, who was only removed from the organisation at the time of his arrest last year, was first brought to the attention of Catholic Boy Scouts of Ireland (CBSI) leadership as early as 1987 by a concerned parent.
Despite being reprimanded at the time for taking scouts to his home, he continued to do so. This led to a second complaint being brought to the attention of the CBSI almost a decade later in 1996.
The former leader is now under garda investigation and statements have been taken from his alleged victims.
RTÉ Investigates has spoken to a number of former scouts who were abused.
They are unhappy the Government is allowing Scouting Ireland to carry out its own historic review of complaints and have called for an independent inquiry instead.
This call is backed up by the child law expert, Geoffrey Shannon, who said that any review of historic abuse "should be independent. So it shouldn't involve members of the organisation under review.
"It should be prompt particularly in the context of children because other children may be at risk and it should be transparent, in other words the results of the review should be made publicly available."
Scouting Ireland's review of its historic files of complaint, which was started in 2017, is not due to be published until February 2020.
"That was the moment my childhood ended. It was where a normal childhood should have went on. But mine stopped"
RTÉ Investigates examined how a number of child abuse complaints have been handled up to recent times by Scouting Ireland's predecessor organisations - the CBSI and the Scouting Association of Ireland (SAI).
Scouting Ireland is not expected to be compliant with the governance code of the Charities Regulatory Authority until December 2020.
The programme highlights, through a series of case studies, how some scout leaders in SAI and the CBSI were able to sexually abuse cubs and scouts for prolonged periods either without detection or when complaints were made, without referral to statutory authorities.
Some perpetrators 'moved from one local group to another'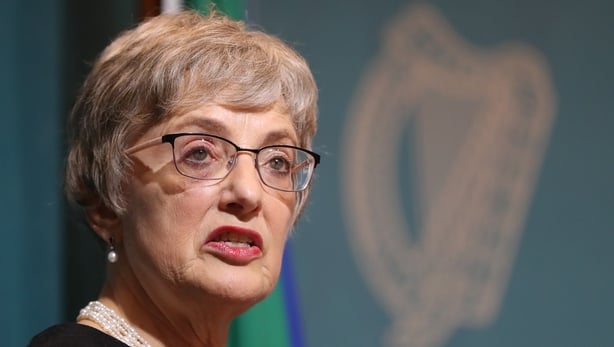 In a briefing document from Scouting Ireland to Minister for Children Katherine Zappone last year, the organisation stated that its historic review found that some perpetrators "moved from one local group to another" and "in one case moved between two different scouting organisations".
The case of David O'Brien, a former scout leader and now convicted sex offender, is an example of this. He moved around at least five different scout troops, where by his own admission he sexually abused roughly 60 boys, mostly young cub scouts.
By moving around he evaded justice during the 1970s and 1980s. At the start of the 1970s he was based in a SAI troop in north Dublin called the 51st Kilmore, from there he went to another SAI troop called the 49th Ardlea. He also had acted as visiting scout leader to two other troops.
"They shattered my soul. They killed my soul"
When a parent complained about his behaviour in the 49th Ardlea, he was removed but was able to move to other scout troops, this time with the CBSI in Westland Row, to the 10th and 11th troops.
His abuse changed the lives of many young children, now men. In 2015, O'Brien was convicted of the indecent assault of six men, for which he received a four-and-half-year prison sentence.
Last month he was convicted of the sexual assault of a further four people and received a six-and a-half year sentence.
One former cub who O'Brien pleaded guilty to sexually assaulting is Paul O'Toole from Artane. He was repeatedly sexually abused at remote locations on camps when he was part of the SAI's Kilmore troop, where O'Brien was a leader in the early 1970s.
Mr O'Toole remembers his helplessness when he was abused on a camping trip to Co Wicklow.
"You could scream all you want but there was a mile of pine trees in every direction."
From the first time he was assaulted, he felt changed forever. "That was the moment my childhood ended. It was where a normal childhood should have went on. But mine stopped," he said.
Another one of O'Brien's victims is Dave Smyth, also originally from the same locality of Maryfield in Artane.
He encountered O'Brien in SAI's 49th Ardlea troop.
After he was abused at the age of 11 he started drinking and had a very troubled adolescence. As soon as he could, he emigrated to the US, where he has lived ever since.
The programme reveals that a second convicted sex offender, James Leddy, was operating in the 49th Ardlea troop as patrol leader, at same time O'Brien was there.
Colm Bracken was victimised by both men. "I was 11 when I joined the scouts. O'Brien and Leddy were my first sexual experiences. That's crazy. They shattered my soul. They killed my soul."
'Evidence of cover up'
In the briefing document to Minister Zappone late last year, Scouting Ireland's current CEO Dr John Lawlor described how its historic review of files found "evidence of cover up" in the former organisations.
It also found indications of "extensive, prolonged and organised child sexual abuse" and how "adult members who preyed on children were protected."
Repeated failures to take effective action
There were repeated failures in the former scouting organisations to take effective action when complaints were made about suspected abuse.
In Clonmel Scouts, there was a delay in reporting former scout leader Joseph Nugent to gardaí.
While Nugent was removed from the scouts, he continued to have access to children in a local sports club. It was only three years later in 2005, when the survivor of Nugent's abuse saw him with access to children that he was reported to gardaí.
Nugent was later convicted in 2008 on nine counts of indecent assault.
Files of abuse complaints unopened in Scouting Ireland
One reason that scouting's past remained largely unknown until recent times was that, according to Scouting Ireland, files from both previous scouting organisations went missing in the 1990s.
There is also another reason: Scouting Ireland took many years to review its own files of complaints, which were stored unopened for decades.
While an internal review of 332 files was carried out in 2012 and five cases were reported to the statutory authorities, a wider review of all child protection files which was planned at the time did not happen.
RTÉ Investigates uncovered Scouting Ireland's own minutes of meetings which show that the terms of reference of the 2012 internal review was to "scope further required work in complexity and extent", as well as to ensure that any member who had been previously removed from the organisation on child protection grounds was not back in its ranks.
A statistical report on child protection cases to Scouting Ireland's National Office was also supposed to be done at the time. But neither happened.
Instead it took a further five years, until 2017, for Scouting Ireland to employ child protection expert Ian Elliott to carry out a review of safeguarding procedures in the organisation, which included a review of all its files of complaints both historic and present.
As a result of this review, Scouting Ireland confirmed it has roughly 1,000 files of complaints it held, approximately half of which relate to abuse, with 401 sexual abuse complaints and 247 alleged abusers identified.

In an update to Minister Zappone last week, Scouting Ireland said it received 161 cases of abuse reported via its helpline since January last year.
This has led to the organisation making 173 case referrals complaints to Tusla and 176 to gardaí and the PSNI: cases which are now finally under investigation.
In a statement Scouting Ireland said "since its inception in 2003, it has always reported all information on alleged sexual offences, which has been brought to our safeguarding team's attention to the appropriate authorities."
The statement continues that Scouting Ireland deeply regrets "the hurt caused to children through the unlawful and unacceptable actions of adults in these organisations".
Today the Taoiseach said the Government will consider setting up a statutory inquiry into historic abuse allegations in scouting organisations.
Speaking in the Dáil during Leaders Questions, Leo Varadkar said crimes against children are amongst the most heinous crimes and he said crimes of a sexual nature are "unspeakable".
He said children must be protected and perpetrators must be brought to justice.
Mr Varadkar said the Government has been engaging with Scouting Ireland to ensure that their current child protection policies are fit for purpose.
He said he would discuss a statutory inquiry with Minister Zappone but he said the Government needed to get the terms of reference right.
Fianna Fáil's spokesperson on children and youth affairs also said an independent, statutory inquiry is needed into the allegations.
Anne Rabbitte said "It is clear that we need an independent inquiry to ensure wrongdoing is exposed and document the structural failings within these organisations.
"Minister Zappone needs to outline immediately what her Department is doing to address these most serious issues," she said.
The ISPCC has supported calls for a full independent and public inquiry into the allegations and how the bodies involved handled them.
The ISPCC said organisations working with children have a duty to ensure they have robust policies in place to protect children and that these must be upheld by every individual working with an organisation.
Watch back RTÉ Investigates - Scouts Dishonour on the RTÉ Player here.