The Covid-19 pandemic has reaped dividends for small post offices around the country with many experiencing a brisk upturn in business.
One post office in Barna, Co Galway is reporting a 70% increase in the volume of letters and parcels.
The tiny post office in the village has extended opening hours to cope with the hike in demand for its services.
There are no more lunchtime closures and the opening time on pension day is now 8am.
Letters and parcels are through the roof, as a more diverse group of people are posting the "old-fashioned" way.
Many said they would normally conduct most of their business online, but were using the post office now more than ever before.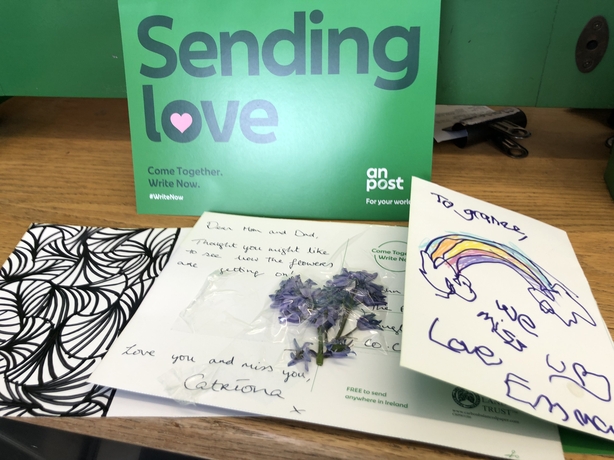 Postmistress Seona O'Fegan said it is busier than Christmas.
She said small businesses, like beauticians and booksellers, were relying hugely on the postal network.
They in turn are supporting her small business, she added.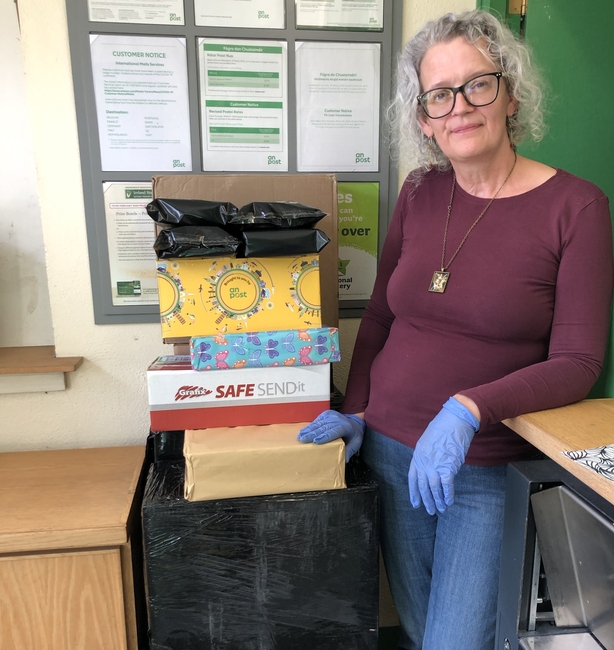 Rural post offices have been long been a lifeline for elderly people, but the Covid-19 pandemic has seen postmen like Kevin McNama go beyond the call of duty.
He has been dropping post, groceries and medication to Michael and Agnes Hartnett in Cloughscolite.
They recently took their first spin outdoors after six weeks cocooning.
Michael jokingly described the time as "house arrest", and said Kevin was the only person they saw in the flesh before restrictions on cocooners were eased.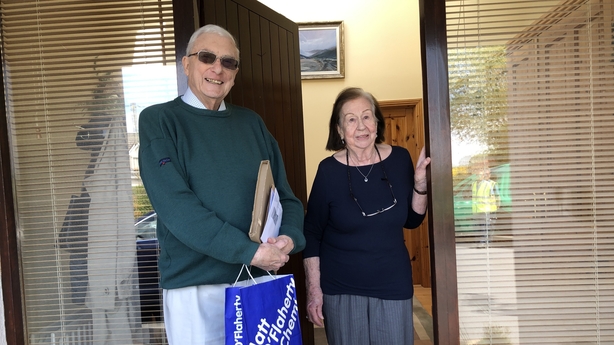 The retention of post offices in rural Ireland has been an ongoing issue, with hundreds closing in recent years.
Now, postal workers say this pandemic has served to highlight the important role they play in the local community.