A 45-year-old man who spent nine days on life support being treated for coronavirus at Cork University Hospital has thanked the medical team and staff there for saving his life.
Dave Crabb and his wife Netanya say his recovery represents a message of hope.
The couple live with their children at Carrigtwohill in East Cork.
In early March they spent five days in New York, on what they describe as a trip of a lifetime.
Netanya returned to work on their arrival home; Dave's work was closed temporarily once the coronavirus restrictions were imposed.
Within a week, he began to feel unwell.
Dave and Netanya discussed his symptoms with their GP. He had a temperature and shortness of breath and he was feeling miserable.
The couple joked that his symptoms might be coronavirus, never imagining that they were exactly that.
Dave's condition continued to deteriorate and he was admitted to Cork University Hospital where he was treated for coronavirus.
His symptoms worsened again.
At that stage, doctors told Dave they needed to put him in an induced coma. He had 10 minutes to ring Netanya and their family. He wondered to himself if he would ever wake up.
Within 30 hours of developing severe symptoms, Dave was on a ventilator in the intensive care unit at Cork University Hospital. Up to the point of developing symptoms, he had been fit and healthy, had no underlying condition and regularly went to the gym.
"I think the time they told me they were going to knock me out was the scariest moment," Dave told RTÉ News. "Straight away, you think of your family, the kids, what happens if I don't wake up.
"It's the first thing that goes through your mind. You know people are losing their lives over this, so when you're in that position you don't know. The minute they said they are going to put me on life support, you don't know where you're going to be."
Netanya said that, at that stage, everyone was on a steep learning curve; it was difficult to take everything in. She described it as a scary, intense emotional rollercoaster.
"The doctor described it as he was fighting for his life and it's who is going to win in the end"
"They rang me 20 minutes before they were going to put him under to explain that he wasn't able to sustain breathing, even with the support they were giving him," she explained. "They were really concerned."
Dave spent the next nine days on a ventilator. During this time, Netanya was at home isolating with their family. It was a stressful and a difficult time and she worried if she would see Dave alive again.
"There were several nights when they (Dave's doctors) rang me and they told me he was critical and he was very unstable," Netanya recalled.
"They didn't want to be negative, but they didn't want to give me false hope. The doctor described it as he was fighting for his life and it's who is going to win in the end. It's crazy to think that this is something so small that we can't even see, but how deadly it is."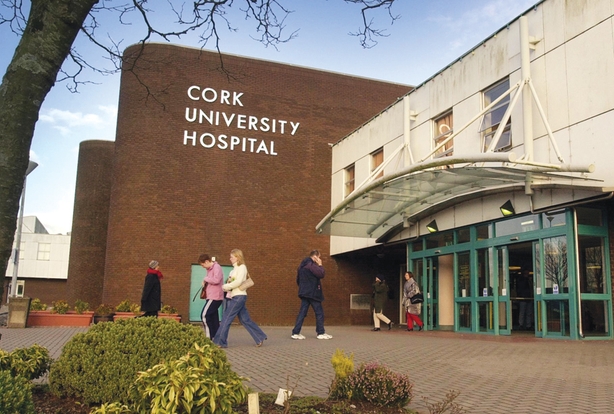 Dave and Netanya pleaded with people to heed government advice and restrictions and to respect social distancing.
"You have to take it seriously. It means your life," Netanya says. "It is so important. It means you are protecting yourself, but you are also protecting other people around you."
After nine days on life support, Dave began to rally, transferring first from intensive care to high dependency, before being released from hospital last week. His recovery will continue at home for several weeks to come.
The couple say they are indebted to their families, to their GP, to the staff at Cork University Hospital who took care of Dave, in particular Consultant Dr Corinna Sadlier, who kept Netanya up-dated on Dave's condition and progress constantly.
"When you are in times of stress and need, you can really see how it is in-built in our Irish nature to help and to be supportive"
"Everyone put their lives at risk, every single day," Dave says of his medical team and staff at Cork University Hospital.
"Coming into the rooms, gowning up, knowing that I had got Covid-19: they were putting their lives at risk every single time, just to give me a bottle of water, let alone meds and bits and pieces like that.
So, a massive 'thank you' to these guys. If it wasn't for them I genuinely don't think I would be here, because they were doing things, working around the clock to try to keep me going."
Tanya added: "When you are in times of stress and need, you can really see how it is in-built in our Irish nature to help and to be supportive to everybody so, right from family and friends and doctors and nurses and consultants -- thank you."
Dave and Natanya believe that Dave contracted coronavirus during their trip to New York. Their next trip will be a shorter one - to thank staff at Cork University Hopsital - they say gave Dave his life back.