A former Irish international showjumper has been fined €11,000 after being convicted of deception in relation to the sale of a pony called Spot.
Michael Kearins of Knockbeg, Collooney in Sligo had pleaded not guilty to the charge of deceiving Sean Ewing to whom he sold a skewbald pony which turned out to be different to the one Mr Ewing had agreed to buy.
He had been due to be sentenced at the end of November but the case was adjourned to today after the court was told Mr Kearins had suffered a head injury after being thrown from a horse in America and he could not fly.
Businessman Mr Ewing and his wife Terry had met Mr Kearins in Collooney in August 2012 after seeing an ad he had placed on DoneDeal. They viewed some ponies and agreed to buy two for their daughters.
The ponies were to be sent to the Ewings' home in Majorca where they were living at the time.
However, when the ponies arrived, Mr Ewing said he was flabbergasted to find that one of them was a completely different pony to the one they had viewed in Sligo.
The Ewings had agreed to buy a skewbald pony called Buddy but another skewbald called Spot arrived in its place and the Ewings subsequently sent that pony and the other one, Teddy, back to Sligo.
They could not make contact with Mr Kearins who moved from Sligo to the Netherlands.
The Ewings made a complaint to gardai and detective Joe Scanlon said it took him seven and a half years to track Mr Kearins down.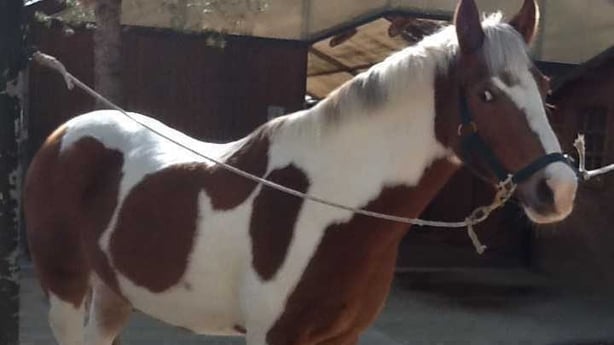 In a victim impact statement read in court today, Mr Ewing said that he will never forget the dismay of his wife and the devastation of his two daughters the day that the switched pony arrived.
"That the pony sent, Spot, just happened to be all but a 'dead ringer' for the pony we had agreed to buy, Buddy, was but a coincidence", he said.
Mr Ewing said the total financial loss to him was €24,678.54 and his daughters were left devastated with no ponies.
Terry Ewing, in her victim impact statement, said that when Michael Kearins set out to deceive their family by substituting another pony instead of the talented young show jumper their daughter had fallen in love with, he broke a young girls heart and altered the course of her sporting life.
Mrs Ewing said that her daughter was left behind as others progressed and by the time another suitable pony was found, her chance to develop with her club team had passed and to this day she feels a sense of loss and sadness over what might have been and no longer rides.
Mr Kearins had claimed during the five-day trial that Mrs Ewing knew he was sending out a different pony.
The pony the couple had agreed to buy, Buddy, actually belonged to another man and became unavailable for sale.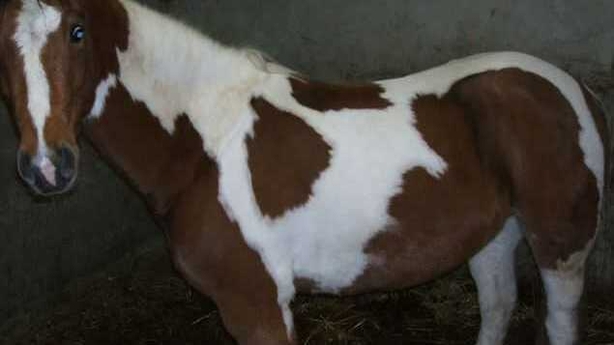 Mr Kearins told the court that he had, at the request of Mrs Ewing, sourced another pony in the south of the country, to send to the family.
In her victim impact statement Mrs Ewing said that Mr Kearins had attempted to portray her as a "manipulative and disloyal liar who had convinced him to go behind her husband's back to send a considerably inferior and dangerous pony for our daughter to ride".
However, in court today, Mr Kearins' barrister, Pat O'Sullivan, said Mr Kearins completely accepts that was not the case and Mrs Ewing never said she would accept another pony in place of Buddy, sight unseen.
Mr O'Sullivan said his client accepts the guilty verdict of the court and apologised to the Ewings.
He has also made full restitution of €20,000, the final amount of which was lodged in court today.
Mr O'Sullivan argued that the level of harm done was low in this case, it was financial loss only.
He said the Ewings were not a vulnerable family, for somebody of the immense wealth of Mr Ewing, he said, the amount of €20,000 was something like small change to us.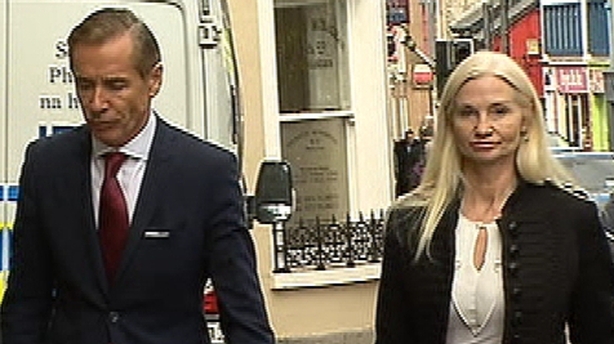 While he was not suggesting we should be suspicious of horse dealers, Mr O'Sullivan said it is a part of the particular culture of the industry Mr Kearins was engaged in that it is prone to a little bit of underhand dealing.
He also said that the case had attracted a very high level of media coverage and this has had a sustained adverse and continued detrimental impact on Mr Kearins reputation.
He said the case is common knowledge in America where he is working now and he asked that the judge take this into account as a mitigating factor in sentencing.
Mr O'Sullivan suggested Spot was not a "dead ringer" for Buddy and asked detective Scanlon if he could spot the difference to which he replied there were very similar, both were skewbalds and had there not been a photograph taken, the case may never have appeared in court.
Judge Francis Comerford said it was an unpleasant and callous feature of the case that Mr Kearins had blamed it all on Mrs Ewing.
Noting that Mr Kearins had no previous convictions, he said this was a one-off offence and not a pre-planned con job and he fined him €11,000 giving him 30 months in which to pay it.
In terms of the ponies, Mr O'Sullivan told the court that Buddy had gone on to greater things, Spot turned out to be a quality and quiet pony which, along with Teddy, Mr Kearins plans to donate to a charity working with children with disabilities.