Taoiseach Leo Varadkar has called for greater ethnic diversity in An Garda Síochána.
He was speaking at the graduation of almost 200 new gardaí at the Garda College in Templemore.
Fourteen are from outside the state.
Garda Commissioner Drew Harris also announced that all of the new gardaí are to be immediately sent to areas of high crime and to work on roads policing and high visibility Christmas policing campaigns for the next month.
Mr Harris told the graduates that the force needs to focus on street level drug dealing to break the cycle of drug trafficking and addiction.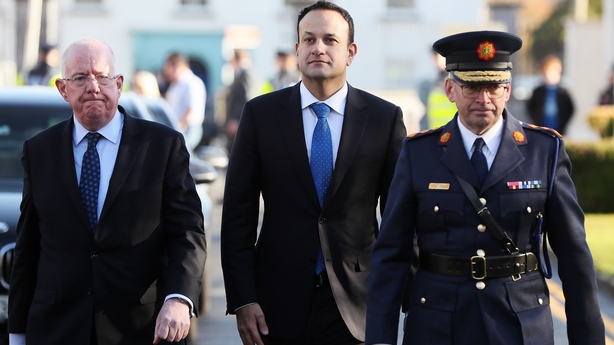 The graduation involved 197 new gardaí - 14 of whom are from Northern Ireland, England, Scotland, the United Arab Emirates, Ukraine, Poland, Slovenia and the US.
Leo Varadkar said he has asked the Garda Commissioner to set an objective for more people from Ethnic minorities to join the Garda.
The new graduates are are to be posted to Dublin, Cork, Limerick and the border region.
The move represents a departure from normal practice where Garda graduates receive two weeks leave before reporting to their stations.
They will be reallocated next year to over 50 stations around the country.
Eighty-nine of the graduates will based in Dublin, with the largest allocation of 20 going to west Dublin, where there is an ongoing drugs feud.
Forty-four more are being sent to border stations in Cavan, Monaghan, Donegal, Sligo and Leitrim with the remainder going to Roscommon, Longford and the Eastern and Southern regions.