An exhibition of rarely shown photographs portraying life in Ireland in the 1950s has gone on display.
Images from the collections of an American anthropologist and two photographers who visited Ireland for short periods over a decade are part of the exhibition in the National Museum of Ireland.
Head of Collections at the Museum Dr Audrey Whitty said: "These images give us a rare insight into what life was like in towns and communities right across the country during what was a very challenging time for Ireland".
The exhibition features 100 photographs from the collections of Henri Cartier-Bresson, considered the most important photographer of the 20th century, renowned American photographer Dorothea Lange, and Paris based American anthropologist Robert Cresswell.
Mr Cresswell spent over a year living in Kinvara, Co Galway from 1955 and returned for visits in 1957 and the following year.
He photographed members of the Brogan family during one visit to Kinvara.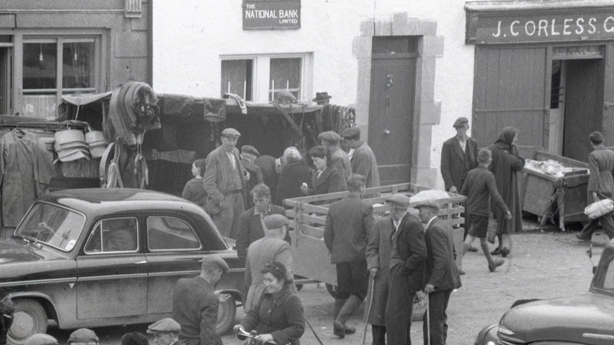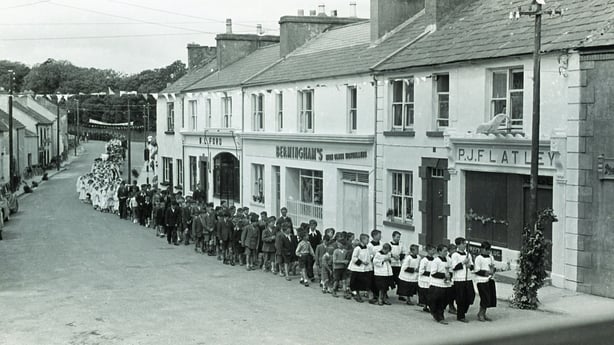 Ann Brogan Egan, who was a teenager at the time, attended the launch of the exhibition this evening and said it was nostalgic to see the photograph of her parents and some of her 14 siblings today.
The remaining siblings were in school the day the image was taken.
Mr Cresswell's photographs are on display alongside the images taken by Henri Cartier-Bresson who was a pioneer of street photography and photojournalism.
On assignment from Harper's Bazaar magazine, he visited Dublin in June 1952, and returned later for a holiday in October 1962.
During his time here he travelled throughout the country, taking photographs in Dublin, Kildare, Westmeath, Galway, Kerry, Cork, Tipperary, Kilkenny, Waterford, and Wexford.
Dorothea Lange travelled to Ireland in 1954 on assignment from Life magazine and while here captured more than 2,000 images.
Twenty of those will be on display as part of the exhibition.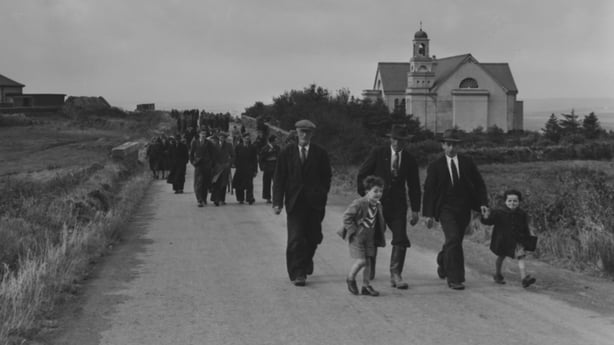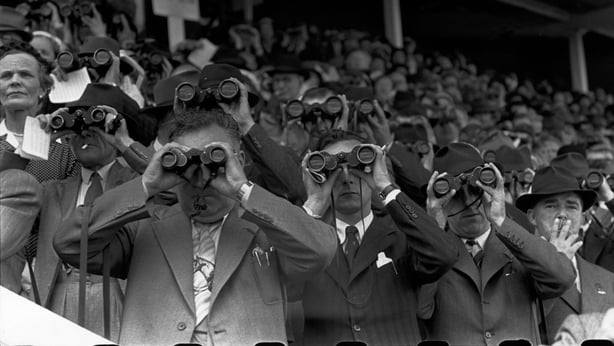 Chair of the Board of the Museum Catherine Heaney said: "The photographs in this exhibition give us a unique opportunity to consider how we were viewed across the world, when Ireland was still finding her place in the world as a new Republic.
Curator of the exhibition Dr Fidelma Mullane said: "Cartier-Bresson, Cresswell and Lange had no family connections with Ireland. Each one photographed the country with an outsider's eye."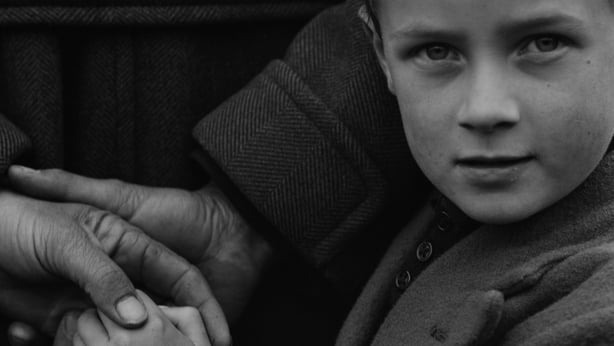 President of Ireland Michael D Higgins formally opened the exhibition at an event in Collins Barracks this evening.
"Ireland in Focus: Photographing Ireland in the 1950s" will be open to the public in the National Museum of Ireland in Collins Barracks until the end of next April.