Taoiseach Leo Varadkar has said the Government is willing to engage with the board of RTÉ in order to protect it and ensure it continues to be a public service broadcaster for everyone into the future.
Speaking to reporters in Dublin this afternoon, Mr Varadkar said the issues facing RTÉ are about much more than the licence fee and Government funding.  
Mr Varadkar was speaking after RTÉ announced a proposed cost-cutting plan to reduce projected costs by €60 million between 2020 and 2023.
The measures include a reduction in the workforce by 200, the sale of the RTÉ Guide and the closure of studios in Limerick, Aertel services and digital radio network. 
He said Government funding to the station increased last year but its deficit has grown and reforms are needed.
He added that they will "come to the table" but there would not be a solution without RTÉ modernising and reforming.
Asked if he was willing to do more, he said: "Yes, but the amount and timing is a matter for discussion."  He said he wants RTÉ to survive and prosper to deliver high quality public service broadcasting to the people.
Meanwhile, the Director General of RTÉ has revealed that more land at the broadcaster's Donnybrook campus will be sold.
Speaking on RTÉ's Drivetime, Dee Forbes said RTÉ moving from Donnybrook was considered and greenfield sites had been looked at. But she said the station could not afford to move off the current site.
Ms Forbes said that staff who are currently based in the RTÉ radio centre will be relocated to a different part of the campus.
However, she said that in order to facilitate the move more land will have to be sold.
"We looked at building new infrastructure, but quite honestly, the sums didn't add up," she said.
"We can't afford to move off the site, so we are going to migrate to the Nutley Lane end of the site and move people from the radio centre. To fund that, I suppose 'enhanced media centre', we will need to sell more land to facilitate that".
In 2017, just under nine acres of land on the Donnybrook campus was sold to Cairn Homes for €107.5m.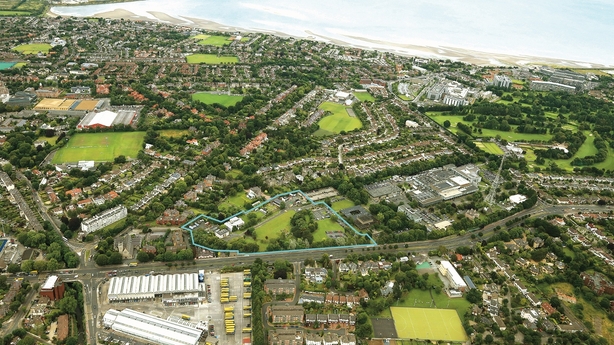 Ms Forbes said that there is no future for RTÉ if immediate action is not taken.
She said the broadcaster is in an "unprecedented position" and that the licence fee collection system urgently needs to be reformed.
She said RTÉ is not bankrupt, but that it has been "running deficits for a number of years".
"If we don't act and if Government don't act, there is no future for RTÉ, and that is as serious as it gets," she said.
Ms Forbes said the money that was raised from the sale of land in 2017 was "ring-fenced for very particular purposes".
She said the money went towards improving studios and infrastructure, writing off some of the station's debts, and restructuring.
Other changes planned by the national broadcaster include the movement of major sporting coverage to RTÉ One, an increase in TV specials and big events, and the enhancing of content on the RTÉ Player.
Separately, the Minister for Communications, Climate Action and Environment said this is a "very difficult time for traditional media".
Speaking on RTÉ's Six One News, Richard Bruton said there is a future for RTÉ, and that broadcasting has an "invaluable public service role".
He said we need to have that engagement around things that are relevant to Irish society, but this does not mean that RTÉ does not need to adapt.
He welcomed the plan by RTÉ and said the Government now needs to study and evaluate it.