In the grounds of the Leixlip Manor Hotel there is a place of solitude to remember Ana Kriégel.  
It's a place where the 14-year-old girl played as a young child while her parents looked on, sometimes sipping a coffee inside.
The death of a child is always distressing but the murder in extremely violent circumstances of a child by two other children who lured her to her death is particularly shocking and disturbing.
It began as a missing person's inquiry on 14 May last year after Ana left her house for the last time and never came home.
When she had not been found the next day, the garda investigation intensified.
The park where she was last seen was searched and the Garda Underwater Unit was called in to trawl the River Liffey, but to no avail.
Ana was last seen with two 13-year-old boys.
Gardaí spoke to them and from their initial comments and reaction to her disappearance the officers knew immediately that something was wrong. 
The boys gave conflicting answers to simple questions.
When they weren't being evasive, they contradicted each other and they were spotted exchanging glances as they spoke. 
The stories they told didn't add up; something did not fit.
Gardaí suspected something bad had happened and for a while entertained a theory that horseplay among three young children who appeared to be friends could have gone badly wrong.
This, however, was ruled out three days later when Ana's body was found in a room strewn with rubbish in Glenwood House, a derelict building in Lucan, Co Dublin.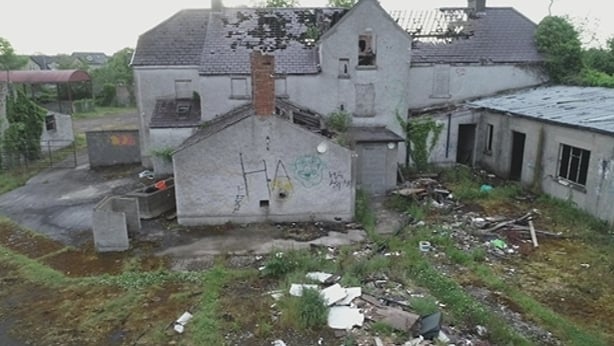 It was, investigators, say a particularly gruesome crime scene, but forensic specialists were able to piece together what happened there. 
John Hoade, a forensic scientist of over 30 years' experience, said it was one of the most difficult cases he ever had to deal with.
The blood patterns indicated Ana had been attacked while she was standing and again while she was on the ground.
Ana had been kicked, beaten, held in a headlock and chokehold and sexually assaulted. 
She had been attacked with a concrete block and a stick, both of which were found bloodstained at the scene.
Fragments of her hair were found on the block. The blood patterns on the stick and in the building, and percussive staining showed she was the victim of a violent attack.
Semen was also found at the crime scene.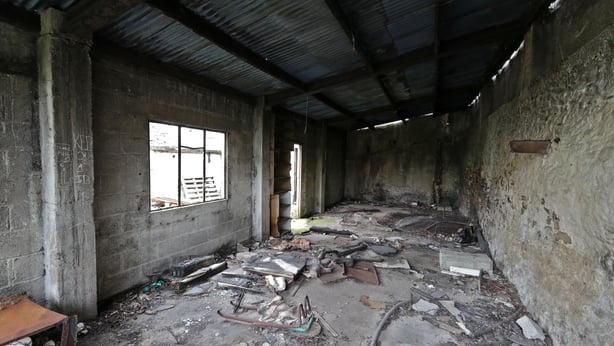 Gardaí searched the two boys' homes but took special steps to be discreet.
They arrived in regular, not marked garda cars. They wore plain clothes; no garda uniforms, caps, jackets or logos. They did not use garda evidence bags.
They did not carry out early morning raids and were particularly sensitive to the needs of the boys and their families and what it might look like if the neighbours knew.
In Boy A's home, gardaí found a rucksack with gloves, a snood, knee pads, shin guards and a sinister mask.
Forensics established that these were used during the murder. There were blood stains inside and outside the mask.
Ana's clothes had been ripped off and Forensic Science Ireland went to extraordinary lengths to be able to prove that Ana was not rough with her clothing, and that the stretches and tears in the fabrics were caused not by normal wear and tear, but by a particularly violent assault.
When all the evidence was gathered, including forensics and witness statements, it pointed to the two 13-year-old boys as the killers.
The children had to be arrested and questioned.
Chief Superintendent Lorraine Wheatley and Superintendent John Gordon ensured unprecedented precautions were put in place so that the boys could be questioned without prejudice.
The boys' parents stayed with them overnight in the garda stations. Camp beds, mattresses and bedding were brought in and no other prisoners were detained in the stations while the boys were in custody.
The children were not placed in the cells and procedures were put in place to ensure they saw no one else but their families, their lawyers and the gardaí they were dealing with.
Their parents were brought into the interview rooms with them; one of the mothers held her son's hand during questioning.
Crime Correspondent Paul Reynolds looks back at the investigation into Ana Kriégel's murder which led to today's verdicts | https://t.co/GzcplILs4J pic.twitter.com/Q7PLw5cmMg

— RTÉ News (@rtenews) November 5, 2019
---
Read More:
Teenage boys sentenced for murder of Ana Kriégel 
'Forever is not long enough', say Ana's parents
The 'overwhelming' forensic case against Boy A 
Hours of garda interviews that revealed Boy B's devious lies
---
Three stations Lucan, Clondalkin and Finglas were used to detain and question the boys. 
Gardaí normally assigned to these stations were not told what was happening and were not involved in the case. 
A station sergeant was formally appointed from the investigation team to monitor the detentions and protect the boys' human rights.
Technology first used in the UK to convict Ian Huntley, who killed two ten-year-old girls almost 20 years ago in Soham, was for the first time used in this country.
A digital representation of the murder scene by British forensic company Acume recreated the events of 14 May 2018.
Working with Senior Investigating Officer Mark O'Neill, the model was used in court to demonstrate what happened to Ana in the house that day.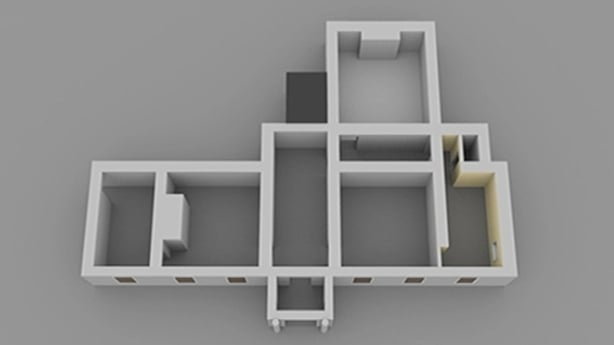 The two boys are now 15-years-old.
They have been detained at Oberstown Detention Centre since they were both found guilty last June of the murder of Ana Kriégel.
They are the youngest convicted murderers in the history of the State. 
Boy A was sentenced to life in detention, but there will be a review in 12 years to determine if he should serve further time or be released.
Boy B was sentenced to 15 years with a review in eight years.
Ana is still remembered in the place she lived. In the Leixlip estate, the neighbours created a memorial garden.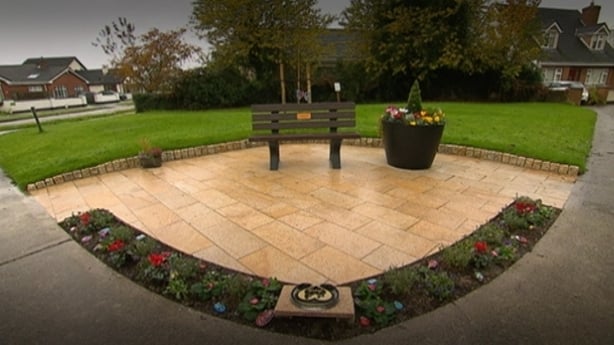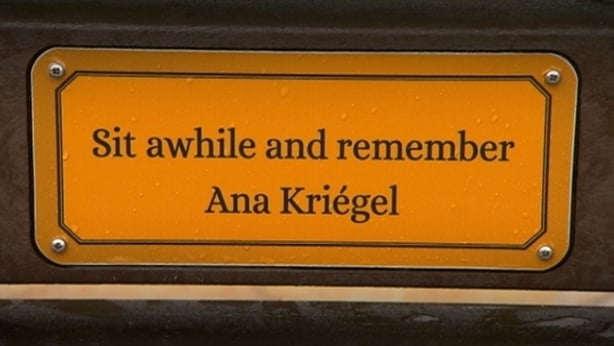 A seat in it bears the inscription 'Sit awhile and remember Ana Kriégel'.
Boy A and Boy B continue to disagree over the details of Ana's murder and to this day, neither boy has ever said why they did it.