A loggerhead sea turtle that washed ashore here ahead of Storm Lorenzo last month is finally on her way home to warmer waters.
But five-year-old Mara's 2,700km journey is by air rather than by sea.
The hard-shelled turtle - an endangered species - was accompanied on her early morning flight from Cork Airport to Las Palmas by two staff from Oceanworld in Dingle and a vet who volunteered to fly with her.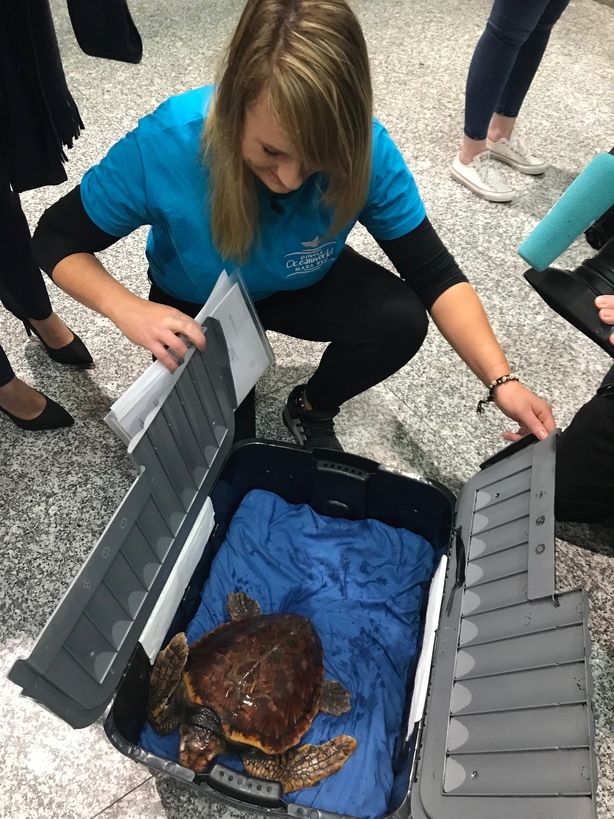 The baby turtle has been in the care of staff at Oceanworld in Dingle for the past nine weeks after she washed ashore at Roundstown in Co Galway in September.
Suffering from dehydration and hypothermia, she now weighs three kilos and is raring to go, according to Oceanworld's marine biologist Louise Overy.
"She's really feisty and raring to go. I think she knows she is going home."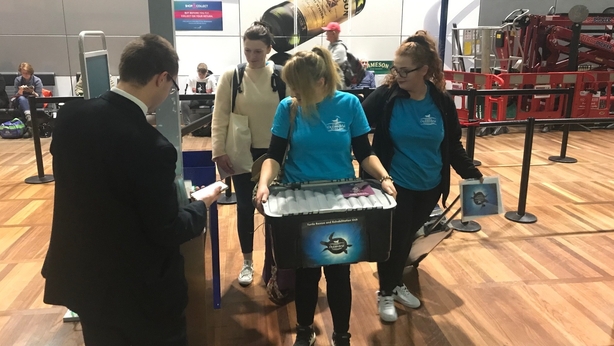 Mara needed a health certificate, as well as a certificate for movement before she could travel.
After checking her in at a special VIP turtle check-in desk, Louise carried Mara through security at Cork Airport.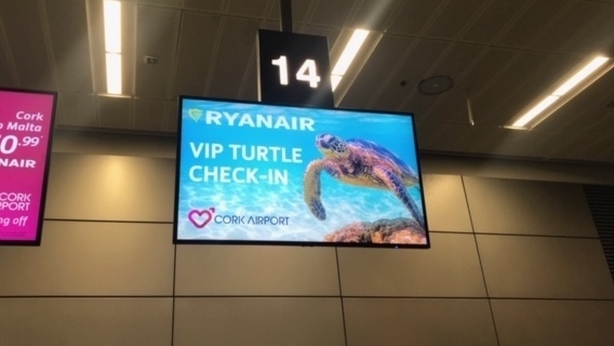 A very special passenger !!#MARA the turtle - recent visitor to #Galway & @dingleaquarium getting ready to board a plane to hotter climes - more @rtenews later #VIP pic.twitter.com/8q24EJK56B

— JennïeØSullivân (@OSullivanJennie) November 4, 2019
Ryanair transported Mara to the Canary Islands.
She travelled in a box placed in the middle seat in row 11, between her companions for the four-hour flight.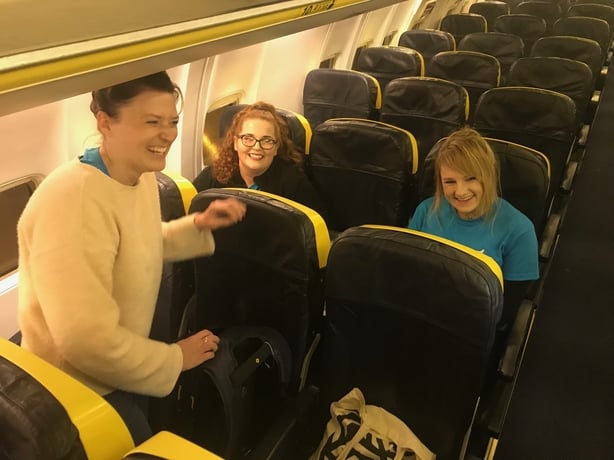 Her passage through the airport gave rise to much excitement among staff and early morning travellers.
Causing a stir! Getting #MARA the sea turtle ready to fly! @CorkAirport #HeadingHome pic.twitter.com/MwGNLoez2Q

— JennïeØSullivân (@OSullivanJennie) November 4, 2019
For the team, this is a first. In the past, recovered turtles would have travelled with the Irish Navy for release in the Mediterranean.
Vet Shónagh O'Sullivan says it is very exciting for them to travel with Mara to see her released into the sea.
"The hope now is that in another 12 years, Mara will be laying and re-populating again, helping the whole species in their recovery."
Mara is to be brought to the Canary Islands Turtle Hospital, where she will be checked over and then released.
Loggerhead turtles are the world's largest hard-shelled turtles and need very warm water to survive.
When fully grown they can weigh up to 135kg, and can live for up to 100 years.