A small village in Co Cavan has started a campaign calling on families to move there.
Bawnboy has put out a call for families to relocate to the village, in the hope of expanding its community and preventing the local school from losing a teacher due to declining numbers.
St Aidan's National School currently has 48 pupils enrolled for September, but to maintain the three teachers at the school, it needs 51 pupils enrolled by 30 September.
The group behind the campaign says it only has a number of weeks to find the three students, otherwise it will lose the third teacher.
"We are three pupils short of retaining our third teacher so the push is on now before the 30th of September to get three more pupils into the school," said Principal Ann Maguire.
"At the moment we have a very good teacher-pupil ratio. If we lose a teacher, we'll have very big classes and each teacher will have four classes. One family with three kids could solve our problem. We're very eager to have any children," she added.
The village and its surrounding area has a population of around 300 people.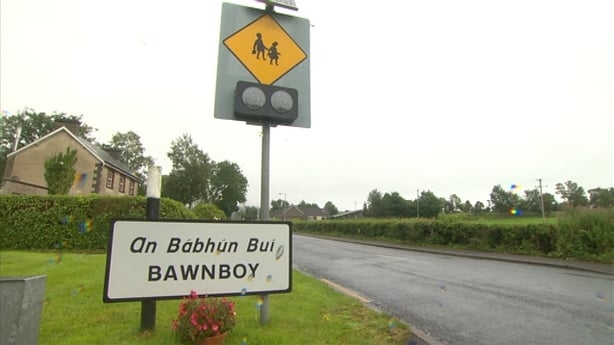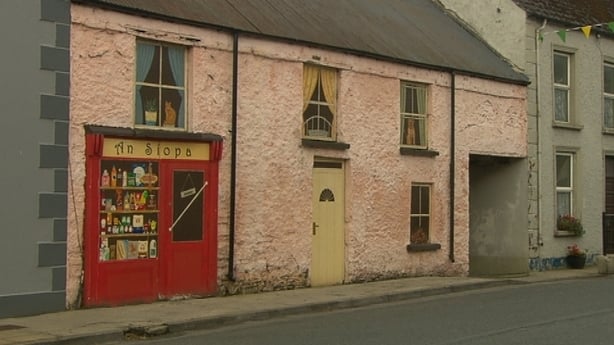 Stefan and Yvonne Nasri, originally from France and Germany, moved here 11 years ago. They have two children, Layla and Sofia.
"When we first moved here it was very quiet, my God, I love when it's quiet," said Mr Nasri.
"I love fishing as well, we love kayaking, so we found this house here with the lake in front of us.
"The people as well. Like, we're not from here, but we never had that feeling of we're strangers or foreigners."
The campaign group has placed advertisements in national newspapers and has started a Facebook page, "Support Bawnboy, in a bid to attract families to move there.
We need your consent to load this rte-player contentWe use rte-player to manage extra content that can set cookies on your device and collect data about your activity. Please review their details and accept them to load the content.Manage Preferences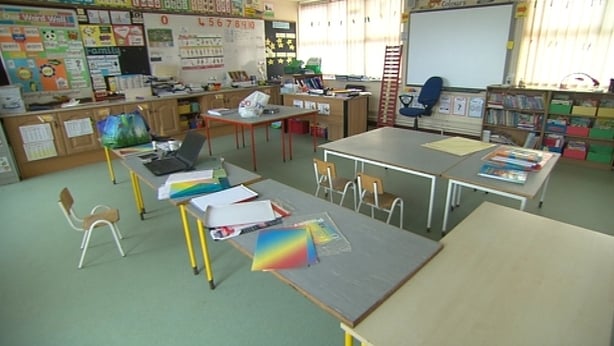 It lists six properties for sale in the area ranging in price from €79,000 to €290,000. There are also a number of properties for rent in the area.
They say the house prices are cheaper, class sizes are smaller and the broadband is fast. The GAA club, Templeport St Aidan's, is also thriving.
Thomas Doonan, of Templeport St Aidan's, said: "It's great to see new faces.
"We had a summer camp last week and we had 100 children, some were from Dublin and were down here on holidays. It's fantastic to see the mix of all of them, they just want to play football.
"It's great to see so many of them out and taking part in the football."
Bawnboy is not the first community to start a campaign like this. Nearby in Glangevlin, a similar initiative worked in attracting families to the area.
Mr Nasri is hoping people will hear their call and move to Bawnboy.
"If any families want to come here, I'm sure they will [feel] very welcome, I'm sure they will enjoy living in Bawnboy, the same as we do," he said.
"Come on, we'd love to have you here, we'd love to have more kids and families in this area."