Hundreds of events have taken place across the country to mark Cruinniú na nÓg.
Now in its second year, it celebrates and encourages participation by children and young people in creative activities in their local communities.
Ireland is the only country in the world to have a national day of free creativity for children and young people.
A flagship initiative of the Creative Ireland Programme's commitment to enable the creativity of every child and young person Cruinniú na nÓg will see over 700 free events nationwide today.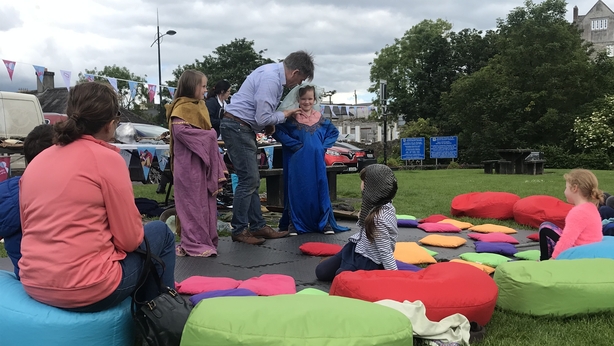 Cruinniú na nÓg simply means 'The gathering of young people'.
"It's a joyous celebration that we really hope everyone will enjoy", said Tania Banotti, Director of Creative Ireland.
There's a big emphasis on children and their families trying out things they might not have done before, with free workshops in everything from coding and games design to dance, drama, comedy, photography, visual art and music.
Alongside that, there are opportunities to celebrate the year-round work of young musicians, artists, designers and theatre-makers as they showcase the work they have created themselves.