Grace O'Sullivan of the Green Party and Fine Gael's Deirdre Clune have been elected as MEPs for Ireland South.
They took the fourth and fifth seats respectively in the constituency, without reaching the quota, meaning all five seats have now been filled.
The fifth seat - the so-called Brexit seat - is only taken up when the UK leaves the European Union.
Earlier, Independents4Change candidate Mick Wallace secured third place in Ireland South.
The results of the 19th count saw him comfortably reach the quota.
Following the distribution of Mr Wallace's surplus of 19,674 votes, 2,077 additional votes went to Ms Clune, bringing her final figure to 112,162.
5,414 votes went to Ms O'Sullivan, giving her a total of 119,701.
Fine Gael's Sean Kelly and Fianna Fáil's Billy Kelleher had already been deemed elected to the first two seats.
Former MEP, Sinn Féin's Liada Ní Riada, bowed out of the race last night when she accepted that she could not bridge the gap between herself and Ms O'Sullivan.
She arrived at the count centre this morning and spoke to Returning Officer Mr Harvey.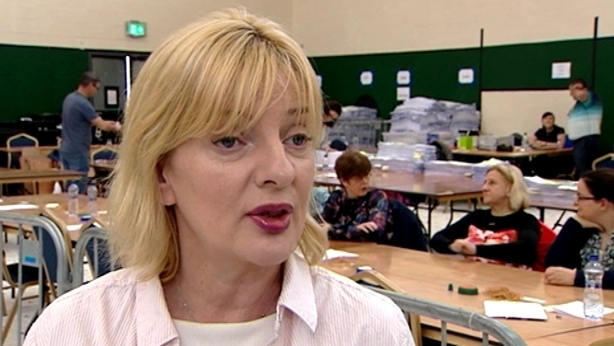 Afterwards, she told reporters that the outcome was "obviously disappointing for her personally" and disappointing for her that she has lost such a good team of people that she had working with her in Brussels and Cork.
Ms Ní Riada said she was now going to take a break and said it was too soon to be talking about running in a general election having come out off "two quite heavy elections".
She said there is a general election in the "not too distant future" but as to her role "who knows" she has other priorities at the moment and people will forgive her for taking some time out and regrouping with her family.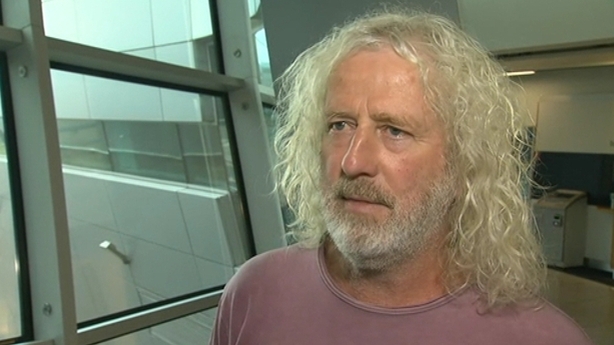 An emotional Mick Wallace described his election as an MEP as "daunting," and said he would be working hard in Brussels for constituents who had placed "extra responsibility" on him.
Arriving at Dublin Airport this evening, the Wexford TD apologised for missing the announcement at the count centre, saying he was taken by surprise at the decision to cut the recount short and efforts to attend had been thwarted by flight delays.
Mr Wallace was close to tears as he described how his late father "would have loved it to bits.
"He was mad about politics. He was an amazing man. My mother is 95 years of age.
She hasn't been told yet but it will bring a smile to her face," he told RTÉ News.
We need your consent to load this rte-player contentWe use rte-player to manage extra content that can set cookies on your device and collect data about your activity. Please review their details and accept them to load the content.Manage Preferences
Mr Wallace said his success was a surprise but that voters had expressed confidence in his abilities.
"I have to go to Brussels now and try and make a difference. I know it is very difficult. It will be hard to satisfy their hopes.
"It is an incredible feeling. We had no posters, spent very little money, but for me to get elected I needed people to be bold, and the people were bold," he added.
Asked whether the decline in Sinn Féin support had positively impacted on his campaign, Mr Wallace said he didn't know if the two were linked.
"I would not have ran if I thought I didn't have a decent chance of getting in. So if Liadh had got in I think I would still have had a decent chance".
"It's up to Sinn Féin to examine their own problems. They didn't have a good couple of weeks but I'm sure they will rebuild again".
Additional reporting: Louise Byrne