The State-backed Rebuilding Ireland Home Loan scheme could be oversubscribed by almost 100%, according to analysis from Fianna Fáil.
Controversy arose earlier this year when ten local authorities reached their funding limit for the scheme, which is aimed at helping first-time buyers who have been refused a mortgage from two banks or offered insufficient finance.
In response to a Parliamentary Question, the Department of Housing said 3,912 applications to the Rebuilding Ireland Home Loan had been assessed to the end of April, of which 1,996 had been recommended for approval.
The value of the approvals was €373m. The original budget of the scheme was €200m.
Fianna Fáil's Finance spokesperson Michael McGrath said clarity was needed on whether loan approvals would be matched by the required level of funding.
"I think you have a serious problem when you have twice the amount of money actually approved as you have funding available under the scheme," he said.
Mr McGrath questioned how the mortgage was being monitored and said there were "mixed messages" from local authorities around the country.
"Some applicants have been informed that approvals will not be forthcoming until more funding is put in place so we need to have clarity," he said.
Father-of-one Gareth Harpur is among those waiting to hear if his application has been approved.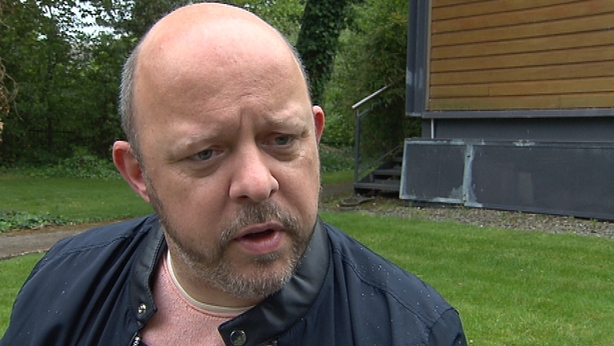 He applied for the Rebuilding Ireland Home Loan in January, but has been told by South Dublin County Council that it is not issuing mortgages for 2019 until funding is confirmed from the Department of Housing.
"We are being told over the phone that we are approved but that they can't issue the letter because they have no funds," Mr Harpur said.
On the basis of ministerial assurances that the scheme was not on hold, Mr Harpur put a deposit down on a new-build house. However, six months on from his application he is yet to receive any confirmation that he has been approved for the State-backed mortgage that makes the purchase possible.
He said: "If we had been refused we would have got a letter in the door saying the application had been refused, but they are not issuing approvals.
"We went out to see the house and I thought there would be excitement but there wasn't. It's worry. We are at a brick wall and can't get past it."
Not all loans approved under the Rebuilding Ireland Home Loan scheme will be drawn down and there is an element of duplication of applications across local authorities.
A spokesperson for Minister for Housing Eoghan Murphy said that loans totalling €127m had been drawn down to the end of March.
The spokesperson said it was anticipated that discussions with the Department of Finance about a second tranche of funding would be finalised soon, and that local authorities had been advised to continue to process applications, "up to and including the issuing of loans".
"An announcement on the amount of additional funding to be provided is not inhibiting the running of the scheme in any way."