Activists, athletes, dramatists and singers are among the recipients of this year's Traveller Pride Awards which celebrate achievements and contributions made by Travellers in a number of fields.
This year's winners include Minnie Connors from Wexford who established a community group focused on promoting mental health among Travellers after she lost her younger sister Alice to suicide last summer.
Suicide rates are especially high within the Traveller community and Minnie's sister's death was the ninth suicide in her family.
Also honoured this year is Laura Angela Collins, chair of the London 'Justice for all Women and Children Group' which campaigns for institutional redress for women who were confined to Magdalene Laundries.
Laura's mother was a survivor of St Vincent's laundry in Cork where she lived for 16 years while her grandmother Angela was confined for 27 years.
Two teenagers, both aged 16, also received awards.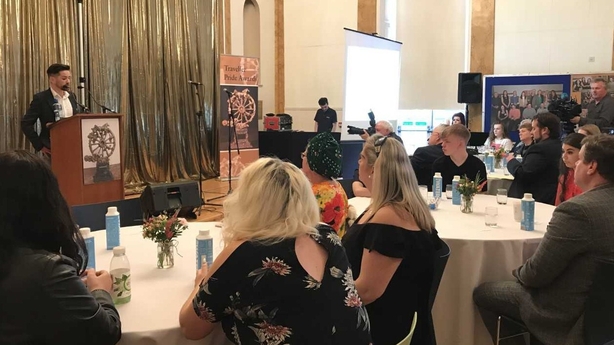 Nikita Maughan is being awarded for her work in setting up a Traveller girls' group in Ballinrobe, Co Mayo.
Thomas McDonnell, a boxer who this year won both the Dublin and the All Ireland Junior Boxing titles for a fourth year in a row, is also being awarded.
The Irish Traveller Movement is the coordinator of the event which is jointly supported by eight Traveller organisations.
Speaking at the opening of the ceremony Michael Power of the event committee said: "Each year we examine the value of these awards to the community and beyond and return to the essential need of a dedicated space to showcase and single out Travellers individually who are not just excelling or trailblazing across a myriad of environments , but many doing so despite gender or intersectional inequalities, sometimes educational disadvantage and mostly against a back drop of racism based on their Traveller identity.
"This makes their achievement more remarkable."