17,000 health support staff have voted overwhelmingly to take strike action in 36 health care facilities which could get under way by early next month.
The dispute centres on the refusal of the Government to implement the findings of a job evaluation examining whether their roles and duties have expanded, which could see them receiving upgrades and pay rises.
The affected grades include health care assistants, porters, cleaners and chefs, some of whom stand to benefit by up to €2,000.
96% of chefs and 94% of support staff voted for strike action in the SIPTU ballot.
SIPTU Health Division Organiser Paul Bell said workers had told him they felt alienated and disrespected, and that the Government was more interested in talking down to them than in talking to them.
He said they were particularly annoyed in light of the overspends on the National Children's Hospital and the National Broadband Plan, adding that the "little people" would always come last.
The Health Service Executive has said that it notes the outcome of the ballot.
In a statement, it said the matter in dispute is before the oversight body of the Public Service Pay Agreement and is due to be addressed by that body.
The HSE said it is hoped that the parties would engage in that context, and a resolution could be found.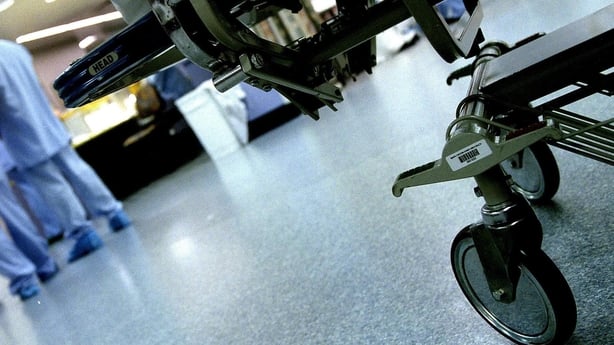 Further industrial disruption is the last thing the HSE needs in the wake of the Irish Nurses and Midwives Organisation strike by nurses and midwives earlier this year, which led to the cancellation of thousands of operations and outpatient appointments.
It is also facing two 24-hour strikes by ambulance personnel belonging to the Psychiatric Nurses Association in late May/early June in a long-running dispute over union recognition.
Potential pay rises for health support grades would undoubtedly increase pressure on the Government's pay bill, which some view as spiralling out of control.
Around €900m was originally set aside for pay rises from 2018-2020 under the Public Service Pay Agreement.
However, since the agreement was finalised, the Government has conceded pay rises for up to 40,000 nurses, which will cost up to €50m in 2019 and 2020 alone, and will cost significantly more if the Government fails to secure productivity savings intended to offset the cost of the nurses' pay hike.
As yet the HSE and the INMO have neither quantified those savings, nor indicated where they will be made.
A similar dispute involving 6,000 psychiatric nurses has yet to be resolved, but any resolution is likely to see similar pay rises.
In addition, the Government has allocated €200m up to 2026 to partially address the two-tier pay system for so-called "new entrants" introduced in 2011.
However, at Easter, Minister for Education and Skills Joe McHugh held out the possibility of further pay rises when he acknowledged that there was "unfinished business" on pay inequality, which would be given "full consideration" at either a mid-term review of the PSSA or the negotiations on its successor.
The Irish Medical Organisation has secured a €200m deal for GPs, while hospital consultants are also seeking restoration of the 30% cut in pay for their grade which they argue has led to a significant shortage of consultants in the Irish health service.
A number of unions have also sought the roll-back of additional unpaid hours imposed on public servants during the recession.
However, replacing those hours would mean recruiting almost 11,700 staff at an additional cost of €621m.