The number of e-scooters on the road has soared in recent years, providing commuters with a cheap and reliable form of transport to beat the traffic.
Ranging from €400-€600 in price, the two-wheelers are just like push scooters, but have an attached motor to power them. They weigh about 12kg and, depending on the model, can travel up to top speeds of 30-50km/h.
Because e-scooters have an attached motor, this makes them a mechanically-propelled vehicle or MPV under current legislation.
Electric scooter users held a rally at the Dáil this afternoon calling for legislation to govern their use.
A number of escooter riders took part in a rally organised by the @dublincycling campaign and called for regulation for escooters here. Dept of Transport said it's awaiting RSA review of the area before it can decide if laws nee to be changed @rtenews pic.twitter.com/JjnigH5eHJ

— Samantha Libreri (@SamanthaLibreri) May 15, 2019
The Department of Transport says e-scooters used in a public place must be taxed, insured and the rider must have a licence.
However, the department says that as it is not possible to tax or insure e-scooters, they are not considered suitable for use in a public place.
It has now asked the Road Safety Authority to research how e-scooters and other vehicles like them are regulated in other countries, particularly in the European Union, and that when that report is complete the minister will decide whether laws in this area need to be changed.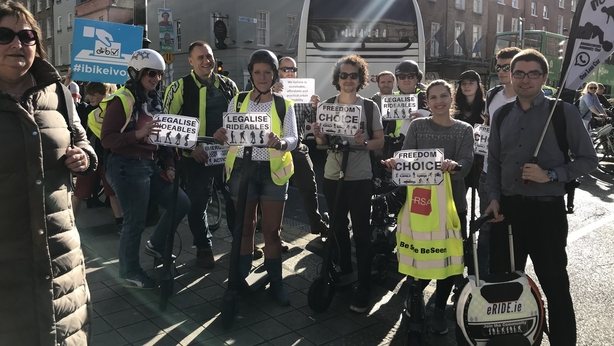 But what are e-scooters and what is their current legal status?
MPVs are defined under the Road Traffic Act 1961 as a "vehicle intended or adapted for propulsion by mechanical means", even if the vehicle can be propelled without the use of the attached motor, as with e-scooters, they fall into the L category of vehicles by the Road Safety Authority (RSA).
Due to e-scooters being defined as an MPV under the Road Traffic Act, they must comply with the same regulatory measures that other vehicles (motorbikes, cars, buses etc) adhere to. This means they legally must be registered, tax and insured.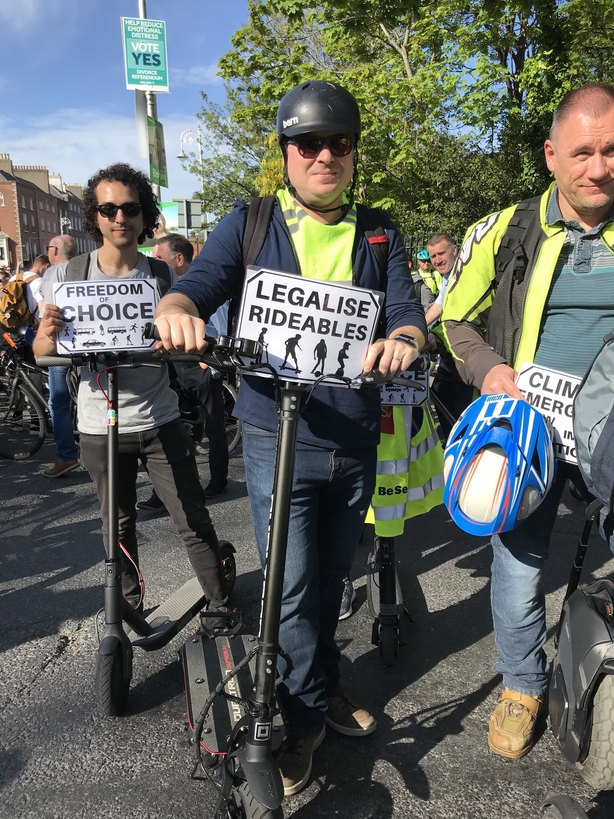 In November 2018, Fine Gael TD Noel Rock, who previously used an e-scooter, published a bill to clarify the legality of using electric scooters on the public roads.
Minister for Transport, Trade and Sport Shane Ross asked the RSA to review how other countries regulate e-scooters and once he receives the review he "will make a decision on whether e-scooters are suitable or safe to use on Irish roads, and if necessary legislate accordingly".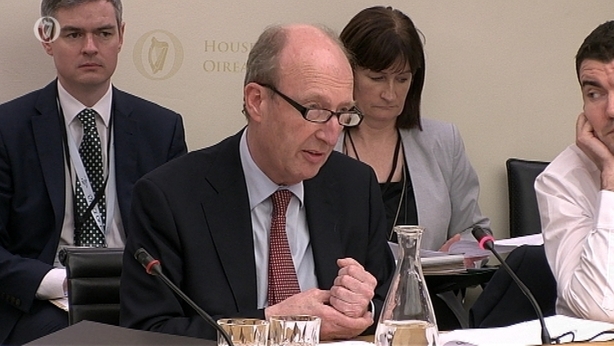 France is due to ban e-scooters from footpaths in September; they will be permitted on the street or dedicated cycling paths.
Berlin's city hall has also drawn up tough new rules for e-scooters, while Barcelona has banned scooter rental services completely.
More than 1,500 people have been treated for injuries from using battery-powered electric scooters in the United States since late 2017, a Consumer Reports survey showed in February.