Rediscovered panelling from two luxurious state rooms on Titanic's sister ship, the Britannic, sold for a combined total of €366,000 at an auction in Co Laois.
Discovered after their use in a Dublin city centre cinema until 1972, both the panelling from the first-class lounge and the second-class library sold for sums in the region of €183,000 each.
The second-class library maple panelling, accompanied by a mahogany bar with copper embellishment, was sold to an Irish collector while the first-class lounge in oak was sold in the room.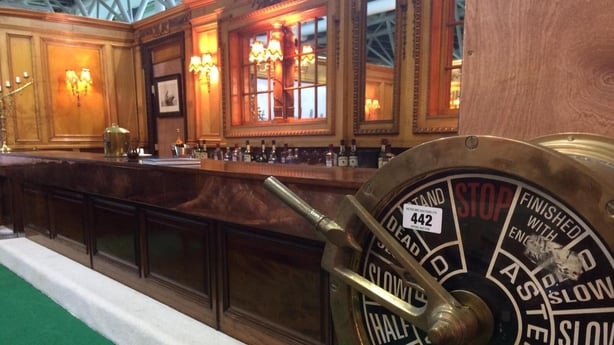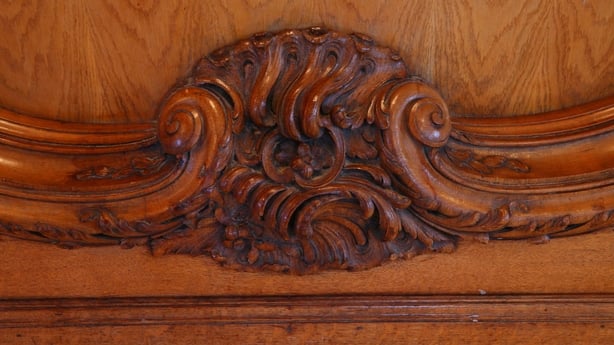 "There was competitive bidding from around the world for these pieces which are identical to the designs used on the Titanic and cannot be replicated, either for their historical value or their ornate craftsmanship," said auctioneer Niall Mullen after the sale in the Heritage Hotel, Killenard.
The Britannic's stored luxurious furniture and fittings were auctioned in Belfast in 1919 and ornate carved wood panelling from both the first-class lounge and second-class library were used to adorn the La Scala Theatre and Opera House in Dublin, which later became the Capitol Cinema.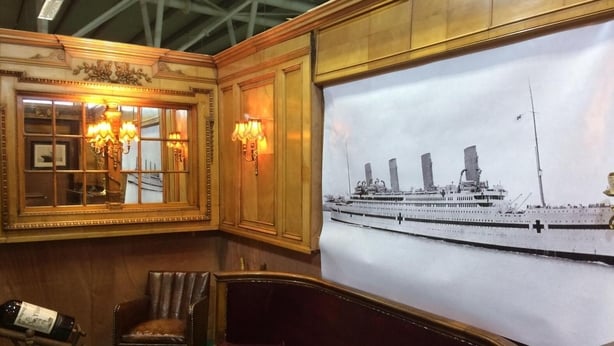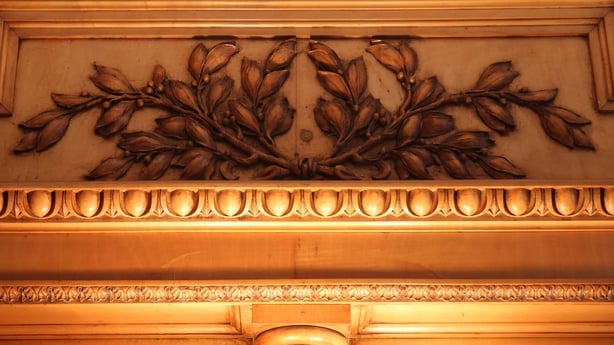 They remained in place until the building's demolition in 1972, when it made way for what is now Penneys, and the panelling was installed in a private individual's residence near Dublin.
Manufactured by Harland and Wolff in Belfast, the panelling was carved to a design by Arthur Henry Durand which matches the fittings installed in the Titanic and Olympic, and features the ship number and panelling number on the back of each piece.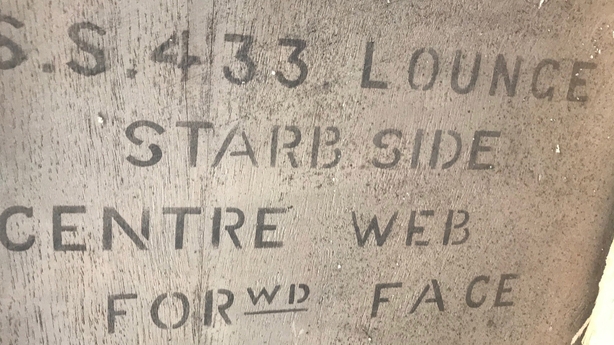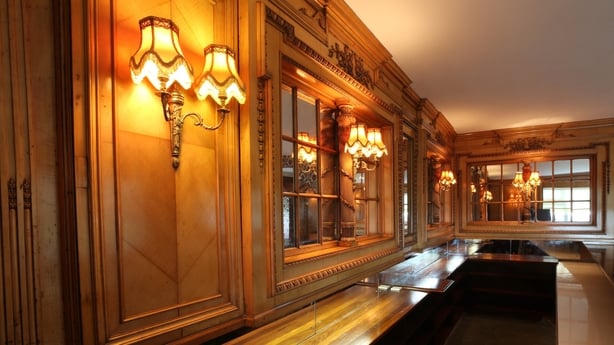 The Britannic panelling sales were the highlights of a day that also saw other iconic pieces from Dublin hotels and nightspots go under the hammer.
The grand piano from the Burlington Hotel sold for just over €5,000, while the 10 foot leaded glass panel from the reception area of the Shelbourne Hotel made €1,200.
The auction continues today and features collections from some of the capital's most well-known hotels and entertainment venues.
"As well as the contents of The Dylan Hotel including their fabulous Murano chandeliers, we also have items from the Merrion Hotel, Café En Seine, and the iconic chairs from the Odessa Club as well as the spectacular bars from The Residence Club," said Mr Mullen.
Also up for sale are the original share register book from the Shelbourne, as well as documented records of the opening of the hotel's cocktail bar in 1944.