George Bernard Shaw has joined Samuel Beckett, James Joyce and WB Yeats, on the list of Irish writers to have a naval vessel named after them.
A new €60m offshore Navy patrol vessel - the LÉ George Bernard Shaw - was named and commissioned at a ceremony in Waterford today.
Taoiseach Leo Varadkar and the Minister for Defence hosted the launch of the navy's latest surveillance and security vessel.
The naming ceremony was carried out by Emily Byrne, a young Waterford girl who was the recipient of a liver transplant from Irish naval officer John Fenton.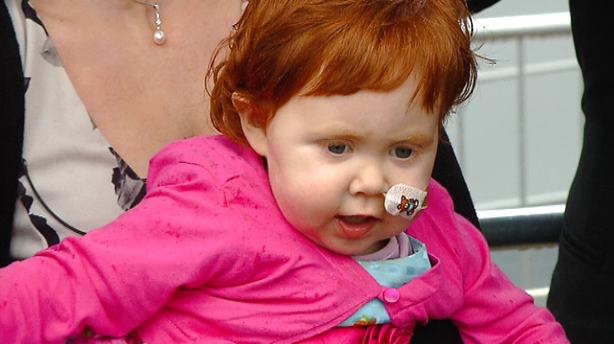 Emily, her mother Ann Marie, father Sean and brother Cormac were special guests at the event on the Frank Cassin Wharf in Waterford.
Ann Marie said today was a special and "mind blowing" day for Emily and her family.
"Today signifies the work that John has done for Emily. Being invited here today, with Emily being so good after the transplant, and John recovering fantastically, and us here as a family unit is absolutely mind blowing," she said.
Petty Officer Diver John Fenton, a family friend, donated 20% of his liver to Emily, putting his life on hold for over a year. Confirmation that he was a suitable donor could only be confirmed once the surgery commenced.
Officer Fenton said: "It was an honour to have been invited to take part today. It's great that the navy has thought of Emily and I can't thank them enough for their support throughout the whole process."
Officer Commanding LÉ George Bernard Shaw Lt Cdr Phil Dicker briefs @LeoVaradkar, @campaign4kehoe and @DF_COS on the bridge of #P64 the ships logbook is signed by An Taoiseach and the crew muster for their first photo as a ship company.#strengthenthenation #joinourteam pic.twitter.com/B8IW9Fn0hY

— Irish Naval Service (@naval_service) April 30, 2019