Heavy machinery owners have been urged to take steps to secure and immobilise them when not in use, following a spate of ATM robberies.
Four ATMs were stolen from properties in Kells, Co Meath and Crumlin, Co Antrim on Thursday night.
An attempt was also made to steal a fifth ATM in Craigavon, Co Armagh.
They are the latest in a series of such robberies on both sides of the border.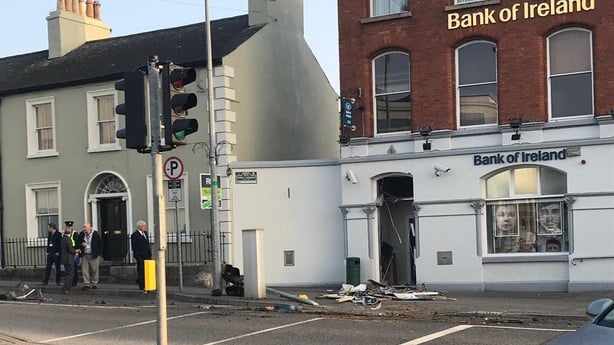 Generally, the robberies have involved the use of a digger or excavator to remove the ATM from the exterior of a premises, before it is placed in a pick-up truck or similar vehicle and driven from the scene.
The heavy plant equipment is often brought to the scene of the crime by a tractor and low-loader trailer.
The machinery is often set alight once the ATM has been removed.
Both the gardaí and the PSNI have appealed to people who own heavy plant equipment to take "every possible step" to secure their property.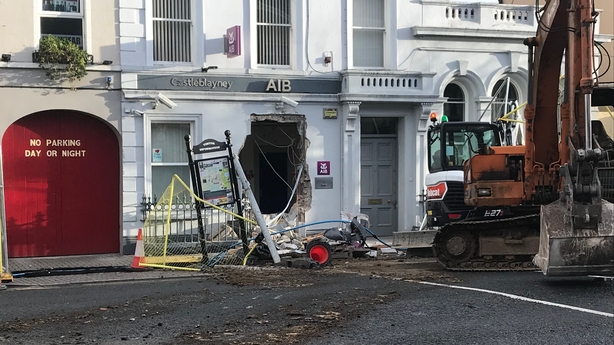 Owners are asked to ensure they are stored securely and not left in an area that is easily accessible overnight.
A garda statement said: "If criminal groups cannot steal diggers and other similar machinery, they cannot tear out ATMs.
"This will also mean that these expensive pieces of machinery are not destroyed or burnt out after they are stolen."

The PSNI have also called on people to contact them if they see or hear machinery being moved or operated overnight.
They added they "will continue to do all we can to catch those responsible for carrying out these thefts. We have dedicated teams of detectives investigating the attacks and local police will continue to carry out patrols in areas which could be vulnerable to an attack."