Gardaí have said they are examining CCTV footage in relation to a fatal crash on the M50 yesterday after images of the collision were shared on WhatsApp.
Jackie Griffin, who was in her 30s, died in the crash, which involved three cars and a lorry. A man in his 50s was also injured in the incident.
Ms Griffin lived in Tallaght, Dublin 24. Local Fianna Fáil Councillor Charlie O'Connor said that the whole community is in deep shock following the death of Ms Griffin.
Yesterday, gardaí issued an appeal to the public after images taken at the crash site were circulated online.
Gardaí asked people to refrain from sharing or circulating the images out of respect.
Today, gardaí said they are examining CCTV footage after images of the collision were shared on WhatsApp.
Gardaí said they were checking in relation to vehicles that may have stopped on the M50 unnecessarily when gardaí were dealing with the crash.
Gardaí said motorists are allowed to stop on a motorway in an emergency only.
They said they will be checking CCTV to see if any motorists who may have been driving past the scene were holding a phone and filming or taking photographs of the scene.
Gardaí repeated their appeal for the public to refrain from sharing the images that are being circulated on social media in relation to the collision.
We need your consent to load this rte-player contentWe use rte-player to manage extra content that can set cookies on your device and collect data about your activity. Please review their details and accept them to load the content.Manage Preferences
Facebook has said it has taken down this material.
Earlier today, media lawyer Andrea Martin told RTÉ's News at One that as things stand in Ireland it is not illegal for someone to take a photo or video of a crash, but she said that "what you do with the photograph is relevant".
In the case of yesterday's crash, she said it could be a criminal offence under the Communications Act in the UK, which criminalises sending grossly offensive and harmful messages but it is not in Ireland.
Ms Martin said there was a bill going through the Oireachtas that would create an offence of posting messages with the intention of causing harm or distress or being reckless.
Sharing content from your phone is a form of publishing "without doubt", she said, it is a form of publishing that each of us must take responsibility for - whether it is the original poster or as the person who sends it on.
"Even if you are sending it on in outrage or incredulity … you're still giving it more currency. If there is harm being caused by it, that harm is being spread," she said.
Ms Martin advised that everyone pause before posting on social media, then think before you post.
She said it is possible to legislate to stop the worst things human beings are capable of, but it is impossible to "legislate to promote for human decency".
She advised people to consider what the effect could be of them sharing something that they have witnessed.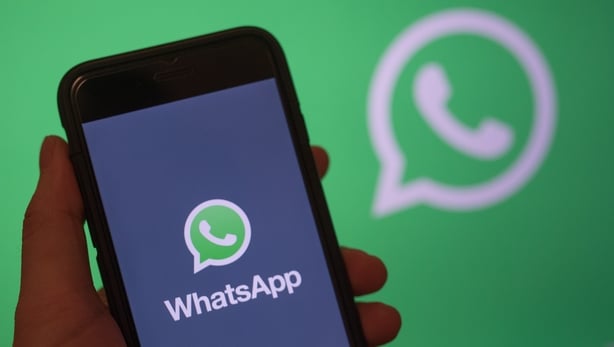 Earlier, Fine Gael TD Colm Brophy said the spreading of misinformation, graphic images, fake news and defamatory comments via WhatsApp, which is owned by Facebook, has become such a serious issue that legislators can no longer ignore it.
Mr Brophy said: "Family and friends who have to come to terms with the loss of a loved one should not have to hear that voyeurs are sending images through WhatsApp."
He called for a change to regulations to reflect the widespread use of social media.
Mr Brophy urged social media companies to act responsibly and follow the example of traditional media outlets, who he says have "socially accepted boundaries in which they operate while still providing all with a public service".
He added: "They are publishers and have to be responsible as do those who use their products and services."
Mr Brophy said yesterday's case was not the only example this week of people using WhatsApp to share inappropriate information.
He said voice messages with false information relating to public figures were circulated as were pictures of victims of alleged serious assaults who were forced to state that they were the target of fake news.
The Dublin South West TD also cited the example of members of An Garda Síochána having video of them carrying out their duties shared on WhatsApp.
Mr Brophy said there seems to be no implications for the people who are sharing this content, "this has to change", he added.
He said that as the way we interact and communicate with each other is changing, our laws must do likewise.
Although WhatsApp has introduced a limit of five people that a user can forward a message to in a bid to stop the viral spread of false information, Mr Brophy queried why WhatsApp is not tackling false information.
"If it provides a service to spread news, it has to be held to proper standards."