Áras An Uachtaráin has today for the first time published the details of a €317,000 annual allowance provided to the Office of the President.
It shows that tens of thousands was spent every year at events in Áras an Uachtaráin to entertain around 140,000 people during Michael D Higgins' first term in office. 
The allowance, which has been in existence since 1938, was a prominent issue over the course of the Presidential Election campaign.
President Michael D Higgins committed to publishing a breakdown of the spending if he was returned to office.
Today's figures reveal that the cost of food and drink for events at Áras An Uachtaráin ran to just under €165,000 in 2012 and this fell to €141,000 in 2017.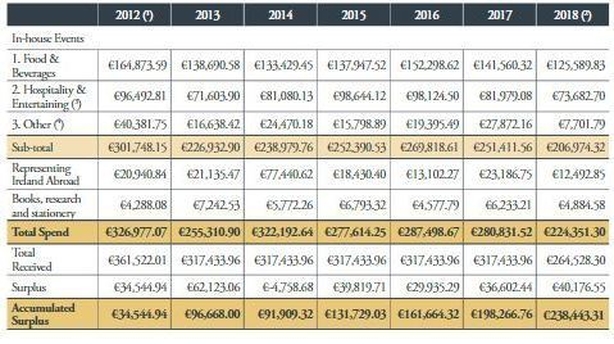 Entertainers' fees totalled more than €96,000 in 2012, while transport and gifts cost more than €40,000 that year.
The allowance also covers what is termed 'representing Ireland abroad', which cost €20,940 in 2012 and €23,186 in 2017.
Books, stationery and research alone cost just over €7,000 in 2013.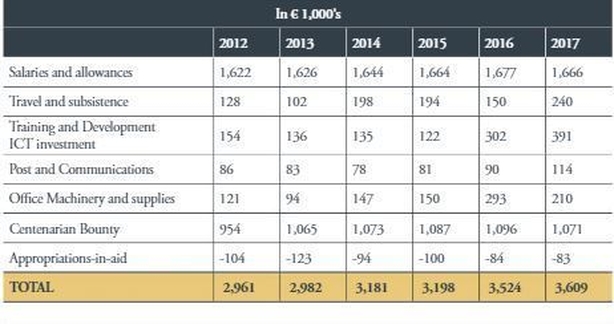 Overall, there was an underspend on the allowance to the tune of €238,443 over the last seven years and this money will be returned to the Exchequer.
This is the first time such a review has been published since the Irish Presidency was established in 1938.
The report shows that since President Higgins took office in 2011, up to the end of his first term earlier this year, there were 52 themed garden parties and 22 afternoon tea receptions at Áras An Uachtaráin.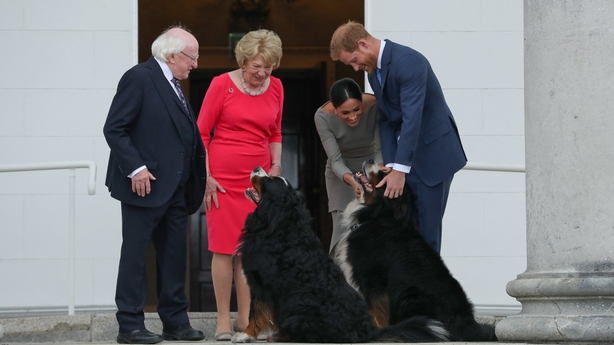 Áras an Uachtaráin also confirmed that the process of establishing an independent committee to provide oversight of the 1938 allowance is well advanced.
The oversight committee will be in place from early next year and will meet regularly, while a Presidential Review will be published each year during President Higgins' second term.