One of Ireland's highest-profile research centres is facing an uncertain future after Science Foundation Ireland decided not to provide a new round of funding to it.
The decision follows the submission by the University College Cork-based INFANT centre of a proposal for six more years of support once its current funding allocation comes to an end next year.
"We were deeply shocked and disappointed," said Professor Louise Kenny, the founding Director of INFANT, who is now an adjunct professor at the centre and Pro-Vice Chancellor at the University of Liverpool.
"It came as a complete surprise because up until that point we had no real idea that we had been ranked so low.
"Over the last five years since INFANT was funded, consistently we have been ranked or rated as one of the best performing SFI research centres and in fact the expert scientific review that we had in December strongly and enthusiastically recommended refunding. So it came as a complete shock."
INFANT is Ireland's first perinatal research centre and describes its mission as being to make pregnancy safer and to improve health outcomes for mothers and babies.
Over the past five years it has made a number of significant breakthroughs in areas such as seizure detection, pre-eclampsia diagnosis, maternal and new-born nutrition and allergies.
It was launched in 2013 - one of seven new world class centres in strategically important areas of research that SFI funded following an open competitive internationally peer-reviewed process. 
SFI pledged €7.6m in funding over a period of six years with a further €6m coming from 15 industry partners.
However, under the terms of the deal, there was no automatic guarantee of fresh funding after the first six-year term was complete.
All the centres, including INFANT, have undergone on-site reviews by an international panel of experts every two years, to ensure they were hitting their performance targets, and all were deemed to be making satisfactory progress.
At the end of the year four review, the centres were invited to submit a proposal for a second six-year term of funding to begin when their original award runs out in the middle of next year.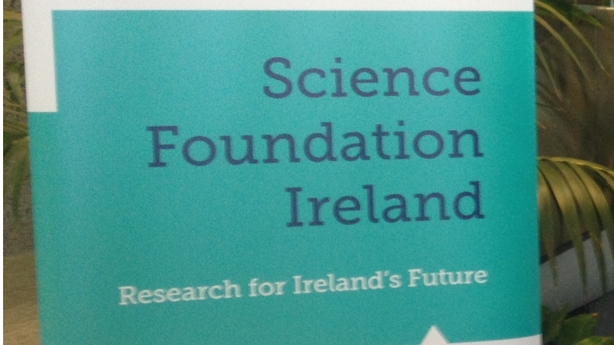 According to SFI, the quality and overall competitiveness of the new funding proposal from a scientific and impact perspective was evaluated by the same international experts assessing each centre's progress to date.
An international oversight panel then reviewed that and other information about the centre "to provide quality assurance to the review process", SFI said, before the organisation's board made a final decision based on the oversight panel's recommendation.
Six of the seven original centres were approved for funding for another six years.
However, although the international expert review panel gave INFANT's plan a largely positive review, it is understood that the international oversight panel's assessment disagreed, and its recommendation was then accepted by the SFI board.
"This is a high standard, you are talking about stuff that is absolutely world class," said Professor Mark Ferguson, Director General of SFI and Chief Scientific Advisor to the Government.
"And we want it to be there because we are the custodians of taxpayers' money, we want to have a very robust process and we want to maintain a very high standard.
"And sometimes that means making kind of tough decisions like this one where you say actually here are some things that need to be done and here's an opportunity to compete again.
"And when we do that, typically people come back with better and stronger applications and we are very happy to fund them if they do that." 
INFANT has been told it can proceed to a separate competition in 2020 where it will once again be reviewed against other potential centre applicants.
However, even if it were to be successful in that round, the fresh funding would not kick in until 2021, subject to a budget being available.
This means INFANT is facing a significant drop in funding for at least two years, threatening the future of the centre's research agenda and the 100 staff who currently work in it.
SFI has declined to make public the reasons why INFANT did not receive approval for continued funding, saying the strategic importance of the centre's new research proposals and the high level of industry collaboration mean the details must remain confidential. 
"INFANT know everything, we have been very transparent," Professor Ferguson told RTÉ News. 
"This is a robust process, but it is a competition and in all competitions some people are at the top of the list and some are at the bottom.
"But I think it is really important to emphasise that INFANT is a really good centre. It just needs to address some things."
However, Louise Kenny claims the centre has not been given an adequate explanation of what those things are. 
"We weren't given any reasons, really," said Professor Kenny.
"We did have the independent expert scientific review of the panel that was composed of experts such as obstetricians and neonatologists and researchers in our area.
"That enthusiastically recommended refunding. We scored very highly. We didn't have any insight and I still don't have any insight as to the make-up of the oversight panel that then adjusted those scores and then ranked INFANT as the lowest centre."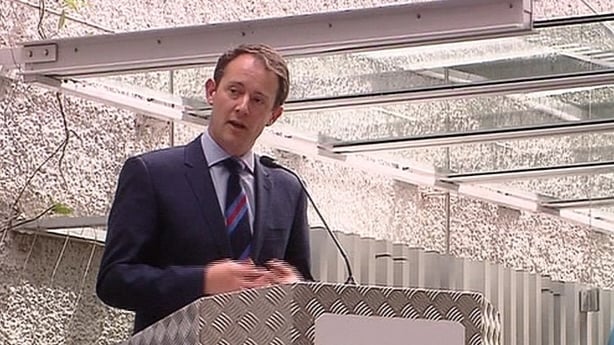 Former minister of state with responsibility for research Seán Sherlock agrees and says he thinks SFI needs to be more transparent.
"It is a world class institute, it is a new institute and I am worried about the fact that SFI has, despite the fact that INFANT has subjected itself to international peer-review, has decided through its own oversight review to defund the centre," said Mr Sherlock, Labour TD for Cork East and the party's spokesman on Justice, Children and Youth Affairs.
"I'm seeing here a lack of transparency. I think there are questions for SFI, I think there are questions for the government, for the minister in relation to whether or not there's political oversight of this process.
"And I want to ensure that if we are going to have the best outcomes for women, for babies, for children in this country, and if the centres subject themselves to international peer-review, that should be sufficient to continue the funding."
UCC said it will not be appealing the SFI decision.
"INFANT will continue its research work funded by a diverse range of national and international funding agencies, industry partners and philanthropic donors," the university said in a statement.
"INFANT's mission is to improve health outcomes for mothers and babies by focusing on clinical and health research and innovation in pregnancy, birth and early childhood."
It added that the centre has grown rapidly from its initial award, to over €30 million in five years from donations, competitive funding awards and global partnerships with industry and academic researchers.
This, UCC said, has enabled the development of INFANT to the point where it now has over 100 staff, a dedicated pediatric clinical research unit, an internationally recognised biobank, a world-leading data hub and other clinical research infrastructure in obstetrics and neonatology.
Professor Kenny said she accepts that it is very difficult to compare what INFANT does with other SFI centres, including those looking at big data or renewable energy, for example. 
"I'd also accept that we were the only new centre funded in 2013 and in five years we ramped up massively, but we are still being compared with centres that have been in existence for 10, 15, 20 years longer," she said.
"So it wasn't a level playing field, but that still doesn't sit right with me. Ultimately I think we may have been marked down because the area we work in may not have been perceived as being that important.
"And I think in the current environment, to defund a centre that is concentrating on improving health outcomes for women and children, is a really tough decision to justify."