Taoiseach Leo Varadkar has told the United Nations that the Good Friday Agreement brought peace to Britain and Ireland after decades of bitter violence.
Addressing a UN summit in New York, Mr Varadkar highlighted the 20th anniversary of the Good Friday Agreement, and said that it brought closer co-operation between north and south of Ireland.
He also said that it brought peace and power-sharing in "Northern Ireland at least most of the time".
Mr Varadkar was speaking at the Nelson Mandela Peace Summit at the UN, which Ireland worked in partnership with South Africa to organise.
He also reaffirmed Ireland's commitment to uphold the ideals of the United Nations.
He said that Nelson Mandela's release from prison is an occasion etched in his memory as a young boy and that, inspired by the message of Nelson Mandela, leaders should provide a voice for the oppressed around the world.
While at the summit, Mr Varadkar is meeting other leaders to make the case for Ireland's bid for a seat on the UN Security Council.
US President Donald Trump will also be at the UN to attend a meeting on tackling the illegal drugs trade.
Mr Trump is due to address the United Nations General Assembly tomorrow.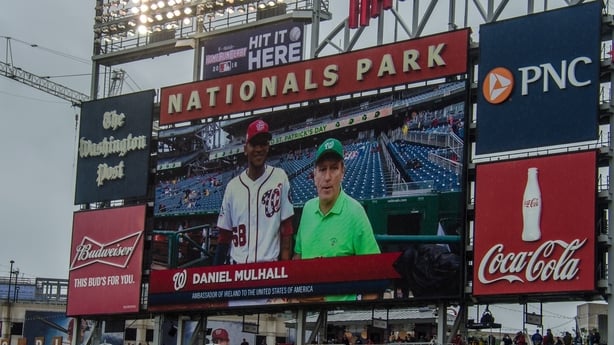 Meanwhile, Irish Heritage Day has been marked in Washington DC.
The event, which was first held last year, was celebrated at a baseball game at Nationals Park in the city.
Irish Ambassador to the US Dan Mulhall threw the ceremonial first pitch of the game.
As part of Irish Heritage Day, former US Senator George Mitchell received the Irish Spirit Award in recognition of the work he did on the Northern Ireland peace process.
Money raised from Irish Heritage Day is used to benefit St Patrick's Day parades  in Washington DC and surrounding areas.