A former Stormont minister appeared emotional as he claimed at Northern Ireland's public inquiry into a state-funded renewable energy scheme that he was "just one boy" against multiple attempts to "smear" him.
Jonathan Bell said the DUP "fitted" him up, the Executive Office briefed against him and a journalist advised the DUP how to discredit him.
"I fear I have been the victim of a massive smear campaign," he said.
Mr Bell made the claims while giving evidence to a public inquiry in Belfast into how costs for the green energy scheme spiralled.
He was minister at the Enterprise Department which oversaw the publicly funded Renewable Heat Incentive (RHI) scheme.
Mr Bell was suspended by the DUP in December 2016 after giving an interview to BBC journalist Stephen Nolan about the initiative.
He has claimed that DUP special advisers were reluctant to introduce cost control tariffs to the scheme.
Mr Bell claimed the DUP has "fitted" him up.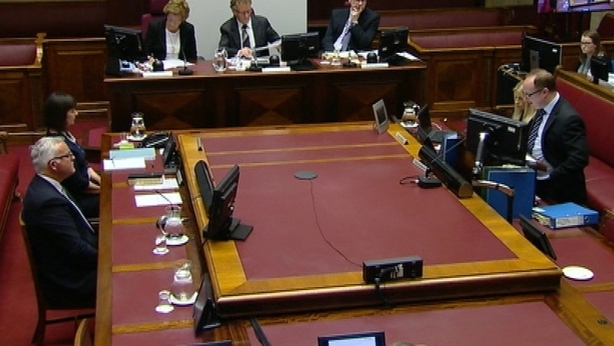 Text messages between Mr Bell's special adviser Timothy Cairns and DUP leader Arlene Foster, as well as another special adviser Timothy Johnston, reveal that he (Mr Cairns) would "fit his story to whatever the party narrative was to be", Mr Bell claimed.
He said that an executive office official described him as a "monster who had to be put to sleep" and that a journalist gave the DUP advice on how to discredit him.
He said that advice from the journalist included attacking his Christian faith.
"I have to say to you, I am just one boy, I can't operate against the executive office," he told the inquiry.
Mr Bell also claimed that the DUP offered a newspaper an exclusive story about him being a bully, if they used the headline "Bully Boy Bell".
We need your consent to load this rte-player contentWe use rte-player to manage extra content that can set cookies on your device and collect data about your activity. Please review their details and accept them to load the content.Manage Preferences
"I fear I have been the victim of a massive smear campaign, and I fear this is part of the smear campaign," he said.
The so-called cash-for-ash controversy in December 2016 triggered a crisis in the power-sharing administration and a collapse of the government.
The RHI Inquiry, chaired by former appeal court judge Patrick Coughlin, has been running since last year.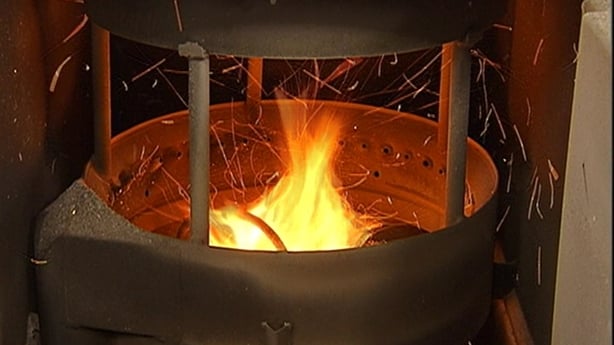 The manner in which the RHI was introduced in Northern Ireland meant that owners of wood pellet boilers were given generous subsidies.
They were also guaranteed profits on the basis of the more you burn, the more money you make.
Arlene Foster was the enterprise minister when the scheme was introduced but had moved to the finance and then first minister role as the flaws became public.
Mr Bell contested last year's Assembly elections as an independent but did not retain his seat.