Ticketmaster has announced that it is closing down secondary resale websites Seatwave and Get Me In.
The company has been criticised in the past when ticket sales it was handling for large concerts, such as U2 in Croke Park, were sold out in minutes.
Tickets for the concert appeared soon afterwards on secondary websites for much higher prices.
Ticketmaster said in a blog post that consumers have become "tired of seeing others snap up tickets just to resell for a profit", and that the sites "just don't cut it anymore".
The ticket-selling company will instead launch a fan-to-fan ticket exchange system in Ireland and the UK in October, where people can buy or sell tickets through its website or app at the price originally paid or less.
The new system will be rolled out across Europe early next year.
There will also be no new events listed on either Seatwave or Get Me In from today, Ticketmaster said.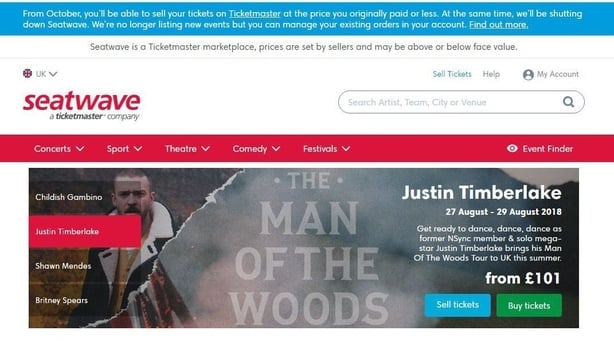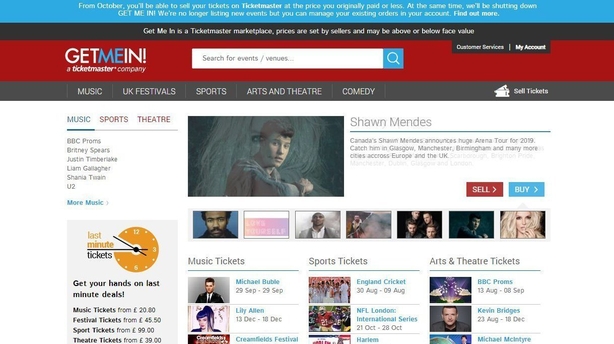 ---
Read more
---
Keith English, Managing Director of Ticketmaster Ireland, said: "Closing Seatwave and creating a new ticket exchange has always been part of Ticketmaster's long-term plan.
"It's not just in Ireland, it is happening across Europe.
"Our number one priority is to get tickets into the hands of fans so that they can go to the events they love. We are aware that fans are tired of seeing others snap up tickets just to resell for a profit on secondary websites, so we have decided to take action."
The move comes just weeks after Cabinet approved new legislation to ban ticket touting.
The proposed legislation would make it illegal to resell tickets above face value for events in venues that hold over 1,000 people.