A number of "extremely significant" sites have been found in an aerial survey at Brú na Bóinne in Co Meath.
The survey was carried out by the Department of Culture, Heritage and the Gaeltacht after a possible henge, or circular enclosure, was discovered thanks to the discovery of a large crop marking by two historians, Anthony Murphy and Ken Williams.
The extremely dry weather experienced in recent weeks has led to many previously unknown and buried archaeological sites appearing as crop marks in fields across Europe.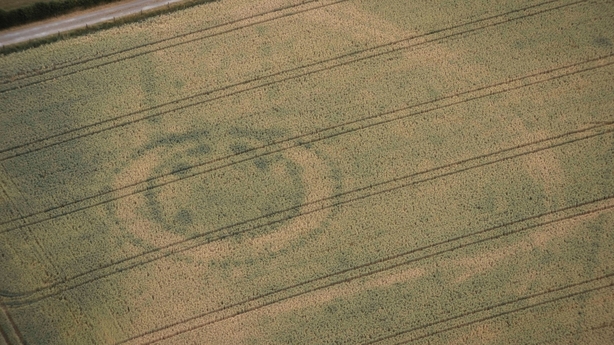 The marks indicate pits and postholes which would likely have held large timber posts.
Minister Josepha Madigan said that the survey carried out yesterday "resulted in the discovery of an array of very significant additional archaeological features in the vicinity across the River Boyne floodplain south of the Newgrange Passage Tomb."
She added that the "finds will add greatly to our knowledge of the wonderful Brú na Bóinne World Heritage landscape."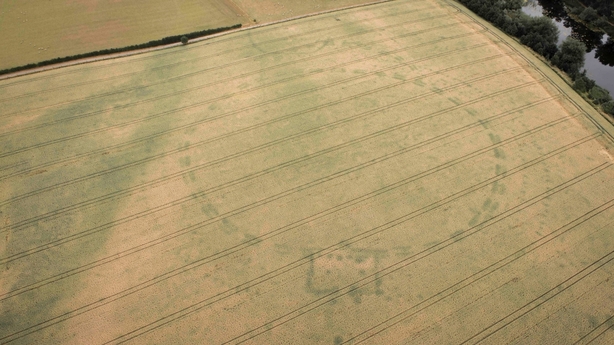 It is believed the sites date to the Neolithic Period, around 5,000 years ago.
In a statement, the Department said further study of the newly discovered sites may transform our understanding both of Brú na Bóinne and Neolithic society.
Following their discovery, archaeologists from the National Monuments Service will carry out mapping exercises to "allow a better understanding of their spatial relationship to each other."