DAA Chief Executive Dalton Philips has said it would be an economic catastrophe if a new runway was not built at Dublin Airport.
Speaking at the launch of the capital investment plan for transport, tourism and sport as part of Project Ireland 2040, Mr Dalton described the proposed new 'North' runway as a once in a generation piece of infrastructure.
He said it had to be built by 2021 and that it was important that new legislation was put in place.
Minister for Transport Shane Ross said it was a national imperative that a new runway be built and there was an absolute commitment that it will be delivered on time.
He said he would introduce legislation to deal with noise pollution at Dublin Airport in September and he hoped that it would be passed by the end of the year.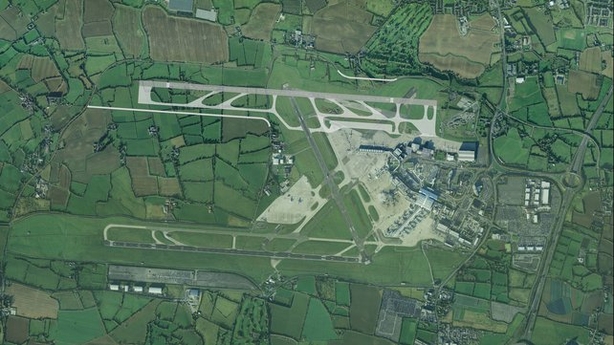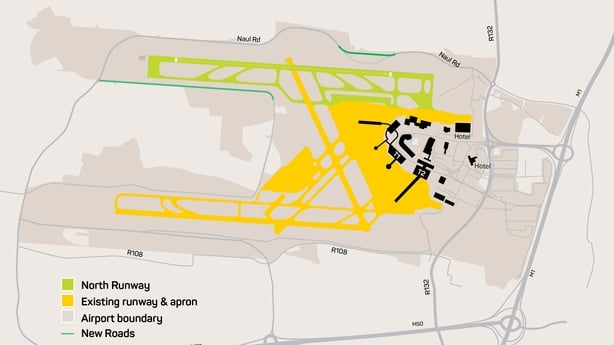 Mr Philips said the legislation was needed quickly and it would be a national catastrophe if the runway is not built by 2021.
He also cited the restrictions in place for runway use, including a ban on flights between 11pm and 7am.
Separately, Minister Ross said a report is due out shortly on the possibility of expanding Dublin Airport.
He said that perhaps the building of a new independent terminal should be looked at.
However, Mr Philips said that a new terminal would not be needed until the 2040s.
---
Read more
Cabinet supports plans for new runway at Dublin Airport
Dublin Airport to invest €320m in new runway
From the Archives: New Dublin Airport Runway
---