Solicitor Gerald Kean has told the Disclosures Tribunal that former garda commissioner Martin Callinan gave him incorrect information about Sgt Maurice McCabe which he then repeated on RTÉ Radio.
Mr Kean said he spoke to Mr Callinan five times before he appeared on RTÉ's Marian Finucane Show on 26 January 2014.
Four of the calls took place the day before the programme, and one in the morning before the show.
He said Mr Callinan told him that Sgt McCabe had not co-operated in "any shape or form" with the penalty points investigation conducted by Inspector John O'Mahoney.
We need your consent to load this rte-player contentWe use rte-player to manage extra content that can set cookies on your device and collect data about your activity. Please review their details and accept them to load the content.Manage Preferences
On the programme, Mr Kean also said that he understood that whistleblowers had not co-operated in any shape or form with the O'Mahoney investigation.
Mr Kean said Mr Callinan also told him that Sgt McCabe was obstructive and had breached the Data Protection Act.
Sgt McCabe was never asked to co-operate with the O'Mahoney investigation.
Mr Kean's comments on the show have given rise to a defamation action taken by Sgt McCabe against RTÉ and Mr Kean.
In a letter to the tribunal, Mr Kean said the case against him had been dropped and he had not paid any compensation or costs but had offered an apology.
Counsel for the tribunal, Diarmaid McGuinness, asked Mr Kean if he was acting as a surrogate for Mr Callinan.
Mr Kean said he did not see that at the time but he could understand how someone might feel he was a mouthpiece.
He said he believed he had access to someone who he saw at the time as beyond reproach, and he believed that what he was told was correct.
Asked if it might be wholly inappropriate to seek the commissioner's views in this way, Mr Kean said he was not seeking views, he was seeking facts.
After the Marian Finucane programme, a producer told him that Sgt McCabe had been in contact to say the information was incorrect.
Mr Kean said he rang Mr Callinan in a "panic call" as the "alarm bells" had started to go off.
He said Mr Callinan "stuck to his guns" and did not back down.
Tribunal chairman Peter Charleton said all the calls between Mr Callinan and Mr Kean during this period, amounted to 57 minutes and 49 seconds which he said was "a very long time".
The tribunal was also shown a letter Mr Kean sent to Mr Callinan asking for his assistance in responding to Sgt McCabe's complaint against him.
In the letter, Mr Kean asked Mr Callinan to look at his draft response to Sgt McCabe. Mr Kean did not initially disclose that correspondence to the tribunal.
Under-cross examination by Counsel for Sgt McCabe, Mr Kean agreed that he had accepted the information because it was coming from the Garda Commissioner and would therefore be correct.
He also said he did not think it was problem that he was getting internal information as he said it had already been relayed in the Dáil by then minister for justice Alan Shatter.
Paul McGarry SC asked if he was a conduit for supplying incorrect information and Mr Kean said he believed it was correct.
Mr Kean also said that in hindsight Mr Callinan had used him and he ended up in the firing line.
Mr Kean said he would "totally disagree" with a suggestion by Mr Callinan's lawyers that the former Garda Commissioner only passed on to Mr Kean facts that were already in the public domain.
He said Mr Callinan told him Sgt McCabe was a troublemaker and obstructive.
He also said it was not correct that Mr Callinan did not make derogatory remarks about Sgt McCabe during their phone calls.
Mícheál O'Higgins SC, for Mr Callinan, also put it to Mr Kean that the Garda Commissioner had a very clear view that Sgt McCabe had failed to avail of an opportunity to speak to Inspector John O'Mahoney. Mr Kean agreed.
Mr O'Higgins said Mr Callinan was comfortable giving Mr Kean information as it related to a published report.
Mr Kean also told the Tribunal that he has never had penalty points cancelled or quashed.
Mr Kean's evidence has concluded.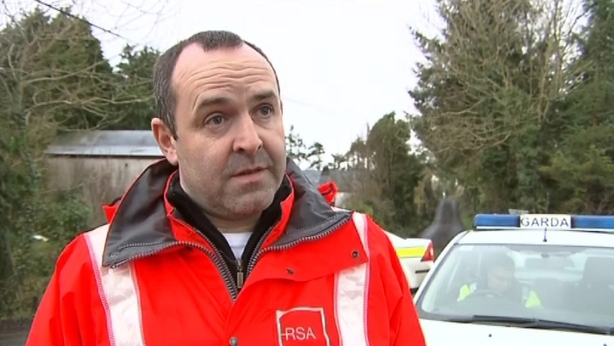 The former chief executive of the Road Safety Authority, Noel Brett, told the Tribunal that during a heated meeting with Mr Callinan, he and then RSA chairman Gay Byrne left.
However, he said there was no discussion about Sgt McCabe at the meeting which was a routine encounter in garda headquarters about road safety.
Mr Brett said that in 2012, head of the AA Ireland, Conor Faughnan, passed on to him information about irregularities with penalty points.
He later met with Sgt McCabe and formally referred the matter to the Comptroller & Auditor General and the Garda Síochána Ombudsman Commission.
He said he believed that Sgt McCabe was genuine.
Mr Brett also said former Garda Press officer Dave Taylor told him his phone may have been monitored.
However, former Garda Commissioner Nóirín O'Sullivan later assured him that his phone was not on a list of intercepted phones.