A Status Red snow and ice warning has been put into effect for all counties with blizzard conditions expected from early on Thursday afternoon.
The warning came into effect at 11pm Wednesday evening and will remain in place until 3pm on Friday.
The storm is expected to spread northwards across the country from Thursday afternoon, bringing heavy snow and strong easterly winds.
Taoiseach Leo Varadkar has called on people to heed public safety warnings about the blizzard conditions that are expected.
Speaking at a news conference with the National Emergency Coordination Group this evening, Mr Varadkar said we are facing extremely hazardous conditions with exceptional blizzards likely.
He warned people to be safe at home by 4pm on Thursday.
He also said that employers must assess if it is safe for people to turn up for work.
Mr Varadkar said conditions like this have not been experienced in Ireland since 1982.
'People need to be back in their homes no later than 4pm tomorrow in Munster and Leinster' pic.twitter.com/W2fN1AXPWw

— RTÉ News (@rtenews) February 28, 2018
Met Éireann said: "Blizzard-like conditions will develop in heavy snow and strong easterly winds on Thursday evening and will continue Thursday night and Friday morning."
All schools and third level institutions will close across the two provinces.
Dublin Midlands Hospital Group has cancelled routine planned operations and outpatient appointments for the next two days.
This includes Midland Regional Tullamore, Portlaoise and Naas, Tallaght, St James's Hospital, St Luke's Radiation Oncology Network & the Coombe.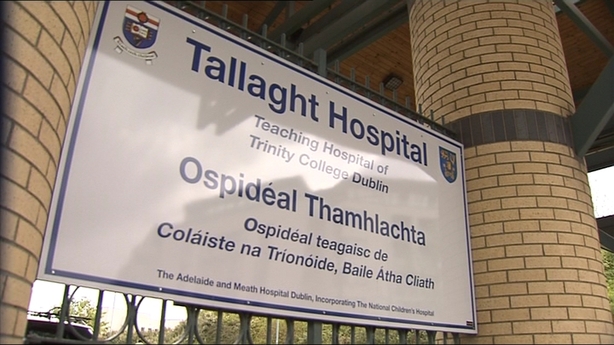 Some outpatient clinics, elective and routine procedures scheduled for today in the three children's hospitals in Dublin have been cancelled due to the weather.
Cork University Hospital has canceled 700 out patient appointments for the coming days.
Chief executive of the hospital, Tony McNamara, said the hospital is putting in contingency plans to ensure key staff can made it to work.
These include booking beds in nearby hotels and using empty beds in the out patients department.
The HSE has advised patients that if they have a hospital, GP or health centre appointment then they should contact the facility to ensure it is still taking place.
Limited transport services due to weather conditions
There will be no Bus Éireann services in Leinster and Munster on Thursday and Friday. Iarnród Éireann will stop all services from 2pm on Thursday.
All Dublin Bus services will be cancelled and there will be limited Luas and DART services.
Minister Eoghan Murphy has urged the public to stay indoors from 4pm tomorrow until noon on Friday pic.twitter.com/vjDVz57Cgn

— RTÉ News (@rtenews) February 28, 2018
It comes after a separate red alert brought heavy snowfall to many areas in the east and south overnight, with more than 16cm deposited in parts of the east.
The Minister for Social Protection Regina Doherty has announced that the fuel allowance will double for a week for its 331,000 recipients.
She said the move followed negotiations with An Post and the Society of St Vincent de Paul.
It will be processed next week and paid directly to customers in the following week beginning 12 March.
.@ReginaDo announces double fuel allowance for one week for 331,000 recipients @rtenews #weatherwarning #sneachta pic.twitter.com/nDRHJxumIJ

— Martina Fitzgerald (@MartinaFitzg) February 28, 2018
---
Live weather updates
Useful contact information for winter storm
---
An Post has said there was significant disruption to mail services overnight and it is trying to make deliveries where possible.
It also said that a number of post offices, mainly in Cork and Dublin, were closed.
Dublin Airport has resumed operations after earlier cancellations to clear snow from the runway and taxiway.
A number of flights have been cancelled or delayed. Passengers are advised to check the latest flight information with their airline before coming to the airport.
Heavy snow showers cause numerous delays and cancellations at Dublin Airport pic.twitter.com/3l3n0hRduh

— RTÉ News (@rtenews) February 28, 2018
The runway at Cork Airport reopened after operations were suspended to allow for the clearing of snow this morning, but a number of flights have been cancelled.
Provisions are being put in place for passengers who may have to spend the night in the airport.
Temporary camp beds have been provided @CorkAirport to assist passengers stranded overnight due to severe weather #sneachta #SNOWMAGGEDON #beastfromtheast #StormEmma cork pic.twitter.com/hYQCbDABD8

— Cork Airport (@CorkAirport) February 28, 2018
Shannon Airport said all flights are currently operating to schedule. The airport also handled 14 flights that were diverted from Dublin. 
Some ferry services have been cancelled. All intending passengers should contact their relevant provider or website for updates.
The Courts Service has said that all court sittings have been cancelled in red alert counties today, Thursday and Friday.
Some beautiful views captured on a flight from Donegal to Dublin this morning. pic.twitter.com/QEiHg34KnX

— RTÉ News (@rtenews) February 28, 2018
If you have weather-related images, video or comments, you can share them with RTE News via yourphotos@RTE.ie or @rtenews.
Be careful - Don't expose yourself to risk or danger. Please read our terms and conditions.