The Northern Ireland human rights lawyer representing relatives of those killed in the 1994 Loughinisland massacre met the Council of Europe's Commissioner for Human Rights in Strasbourg this afternoon.
Six Catholic men were shot dead by loyalist paramilitaries as they watched a World Cup football match in a pub in Loughinisland in Co Down in 1994.
The victims were watching the match between Ireland and Italy when loyalist gunmen entered the Heights Bar in the village and opened fire on 18 June 1994.
The men who died were Adrian Rogan, 34, Malcolm Jenkinson, 53, Barney Green, 87, Daniel McCreanor 59, Patrick O'Hare, 35, and Eamon Byrne, 39.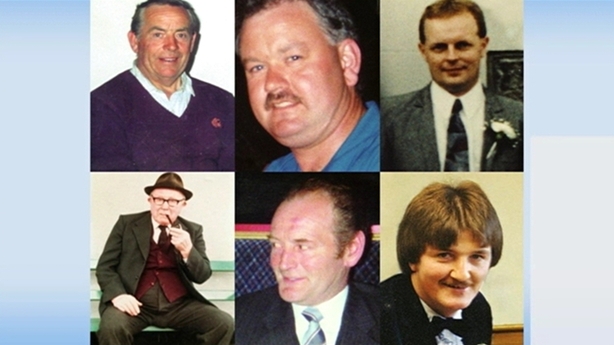 Five others were wounded.
Niall Murphy accompanied a Sinn Féin delegation to the meeting with Commissioner Nils Muižnieks where legacy issues from the Northern Ireland Troubles were discussed.