The officer in charge of the garda's Special Crime Operations has said more than 30 lives have been saved because of garda interventions.
Assistant Commissioner John O'Driscoll said that while the number of gang-related murders has dropped in recent years, organised crime poses a significant threat to society and public safety.
He also said gardaí who are focused on the activities of criminal gangs are now more involved in preventing the loss of life than investigating it.
Over €100 million worth of drugs have been seized in the last two years.
63 detectives will be appointed next week, bringing the total additional allocation to 147 detectives for special crime operations.
An Garda Síochána has outlined the extent of the activities of organised crime gangs in Ireland and the work the force is doing to tackle it.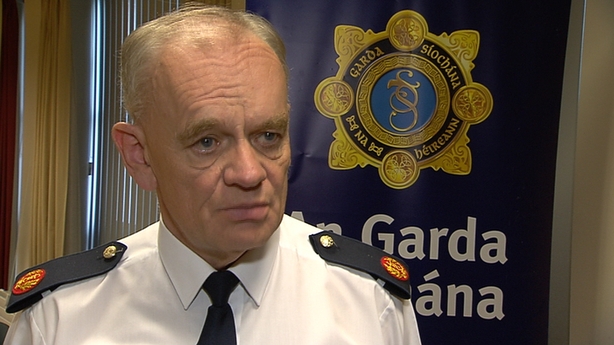 Aside from extra detectives being appointed, a new state-of-the art investigations management system is also being introduced and gardaí on the beat will in future have rapid access to garda information on suspects, such as fingerprints.
The Assistant Commissioner cited the recent double murder in Ballymun as a reason why the force needs this extra capacity. 
He said the attack was an example of what happens when violent and dangerous people have access to firearms, but the shooting did not pan out the way the gunmen had planned it.
A 48-year-old mother-of-six and a 30-year-old man died in the shooting at a house on Balbutcher Drive on 16 August.
Antoinette Corbally and Clinton Shannon were shot dead in an attack that gardaí believe is gang-related and the intended victim was a man who was in the house, but who fled when the shooting began.