A study on the effects of living in hotels on the diet and health of homeless families has found that daily fruit and vegetable consumption is low and that foods consumed on an everyday basis were high in fat.
The Focus Ireland-commissioned report was based on a survey of ten families living in emergency accommodation.
Recent figures from the Department of Housing show there are a record number of homeless families living in hotels, hostels and Bed and Breakfasts.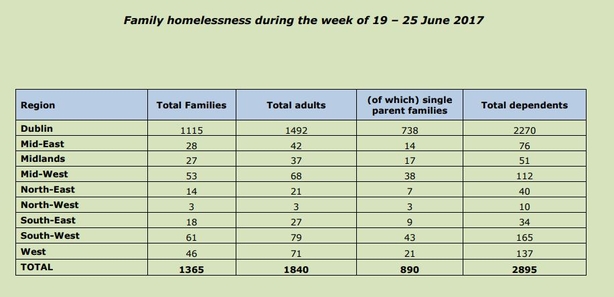 The provision of food and kitchen facilities varies across the different types of accommodation.
Focus Ireland said the independent research highlights the difficulties faced by families in emergency accommodation in accessing healthy food and having normal family meals.
Parents interviewed spoke of problems finding healthy meals for their children due to restricted kitchen times of and a lack of storage facilities for utensils and food.
Although families did not report insufficient money for food, they spent more on ready meals and takeaways than they would have before becoming homeless.
The report recommends that rules in relation to the use of kitchen and eating facilities need to be flexible to meet families' different routines. 
It also recommended that all emergency accommodation must provide a kitchen table in a private and appropriately sized space.
Concerns raised about affects on health & diet of homeless families from living in hotels.  @FocusIreland commissioned report. @rtenews pic.twitter.com/MTZSSAFPnx

— Conor Hunt (@conorfhunt) August 9, 2017
Of the ten families surveyed, six were one parent families and all were in receipt of social welfare payments as their main source of income.
There were 16 children under 17, with four aged between one and two years.
Three of the participants in the survey had been living in private rented accommodation before they became homeless.
Some of the families did have breakfast provided with their emergency accommodation, but this was not always easy to access with similar issues surrounding dinner where provided.
For one family, living in the same hotel accommodation for 15 months, dinner was served between 4.30pm and 5.30pm and consisted of a daily list of four items and a 'special'.
The family said they had grown tired of the same food and often ate in their room as the disliked the communal dining environment and the timings did not always suit their toddler's schedule.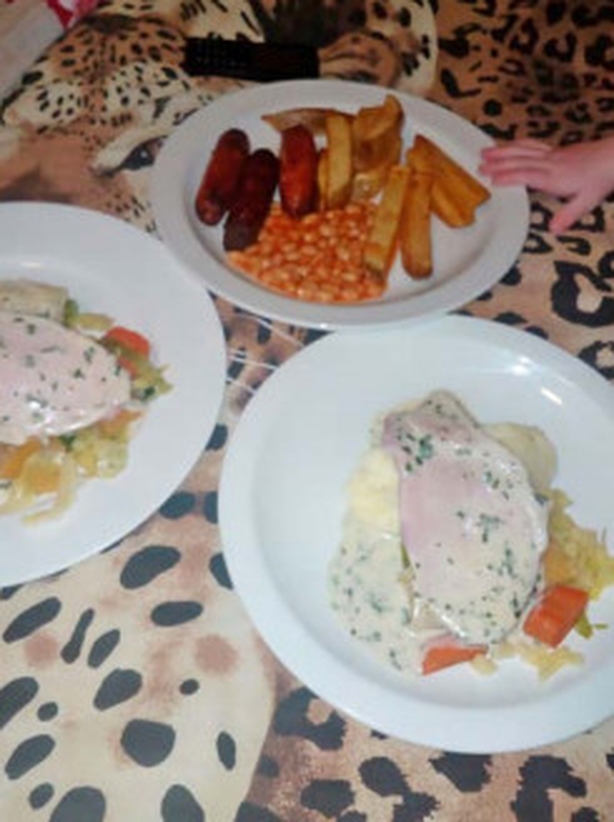 All of the families involved said that storage was a constant pressure that impacted on their food choice and all but one family shared one room.
Storing food in rooms was also an issue for most and while some had a small fridge, others did not and so used the windowsill to keep perishable items cool.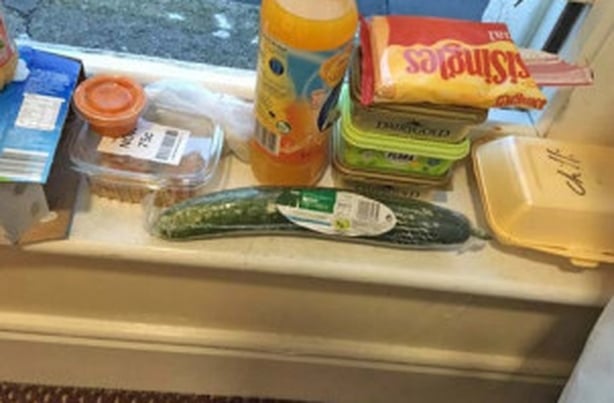 Speaking on RTÉ's News at One, the director of investigations at the office of the Ombudsman for Children said the report depicts a number of challenges that parents living in emergency accommodation have to deal with.
Nuala Ward said: "Children have to eat meals off floors in B&Bs, where babies bottles are being prepared in unhygienic conditions. It is an Ireland where every morning a child has to eat their breakfast standing up because there is no chair in the hotel bedroom."
She said the preparation of food for children is posing many challenges mainly because if any cooking facilities are offered, they are mostly communal.
Ms Ward said the report offers recommendations for the Government to bear in mind as family hubs are being designed.
She said: "This report makes very clear recommendations to learn from, so that as we move into family hubs they should be designed to support the dignity of families and the normal living experience of children.
"One recommendation states that we should ensure that children living in emergency accommodation have a kitchen table, to eat off and do their homework."