Goldenbridge Cemetery has reopened to the public as a historial landmark and working graveyard, almost 150 years after it closed.
Goldenbridge Cemetery, in Inchicore, Co Dublin, was the first of its kind in Ireland - a non-denominational, garden cemetery that welcomed those of all religions and none.
But it was closed following a dispute with the British War Office.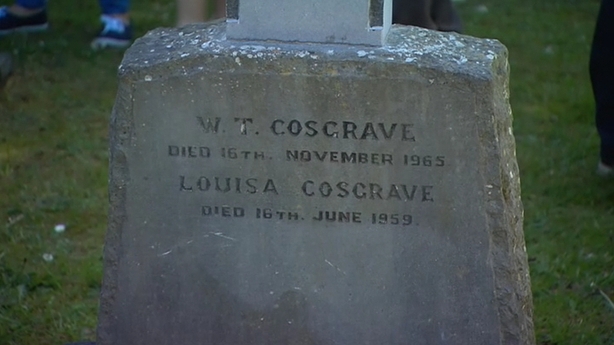 For nearly 150 years Goldenbridge Cemetery has operated as a closed cemetery, locked and visited by appointment only.
Only occasional burials took place, like that of politician WT Cosgrave. His son, former Taoiseach Liam Cosgrave, was at his father's graveside today.
Speaking on the reasons why Goldenbridge Cemetery has been reopened, the chairman of Glasnevin Trust John Green said: "Glasnevin Trust is truly gladdened to announce the reopening of Goldenbridge Cemetery as a working graveyard.
"Not only will it be open to new burials, but the cemetery is inextricably linked with the local community's efforts to revitalise the area.
"The refurbishment of Richmond Barracks, part of the locale, has been a huge success, bringing together local and national resources and the reopening of the cemetery complements this initiative," added Mr Green.
Ceremonial events today included a re-enactment of Daniel O'Connell's 'speech of the establishment of the non-denomination cemetery', musical recitals by St James's Brass and Reed Band and Comhaltas Ceoltóirí Éireann, a lecture on the history of the cemetery from Professor Maurice Bric, and an ecumenical blessing.
This was followed by a wreath-laying ceremony at the steps of the mortuary chapel in remembrance of the cemetery founder Daniel O'Connell.
From today onwards, Goldenbridge Cemetery will be open Monday to Friday from 9am to 3pm for visitors and burial services.